A summary of sports events and persons who made news on Tuesday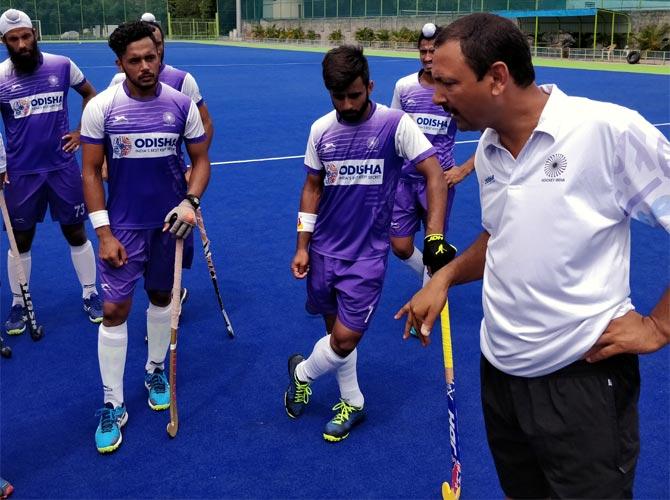 An impressive silver-medal finish at the Champions Trophy has helped the Indian men's hockey team jump one spot to fifth in the latest FIH rankings chart released.
India had lost to Australia via penalty shootout in the summit clash of the Champions Trophy after the two sides were locked 1-1 in regulation time in the Netherlands last month.
India, which is defending its title at the upcoming Asian Games, is the only team which registered an upward movement among the top 10 teams. The Indian team, which now has 1484 points in its kitty, is above the likes of 2012 Olympic champions Germany, England and Spain.
World champion Australia maintained its top spot with 1906 points, ahead of Olympic champion Argentina (1883), Belgium (1709), the Netherlands (1654) and India. Germany, England, Spain, New Zealand and Ireland complete the top 10.
The second best Asian team is Malaysia at number 12th and is followed by Pakistan and Korea.
In the women's rankings also, the Indian team gained one spot to rise to ninth. The team had lost to eventual runners-up Ireland in the quarterfinals of the Women's World Cup via penalty shootout on August 2.
The Indian women's team is the ranked highest in Asia, ahead of the likes of Korea (10th), China (11th) and Japan (14th).
World champions Netherlands remained on top, ahead of England, Australia, Argentina and Germany. The Irish team, which surprised one and all by reaching the final of the World Cup, jumped eight places to be at eighth spot.
Tokyo 2020 to up security with facial recognition system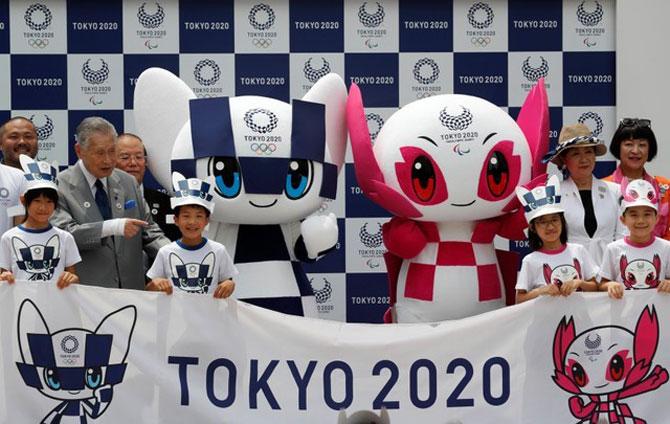 Tokyo 2020 will be the first Olympics to use facial recognition technology to increase security around all venues, the organisers announced on Tuesday.
Games organisers have linked up with Japanese telecommunications and information technology giant NEC to develop the first system of this kind to be implemented at an Olympics.
The technology, which was demonstrated to the media at an event in the Japanese capital, will use IC chips within identification cards to automatically verify the identity of those entering over 40 venues.
More than 300,000 athletes and Games staff will have to submit photographs to a database before the Olympics start in July 2020.
"Every time they enter the facility, they have to do a security check," explained Tokyo 2020's head of security Tsuyoshi Iwashita.
"Tokyo's venues doesn't always have enough space for the security check or even space to wait for the security check. When the events are happening, we expect many people to come and the weather will be very hot. This is why we introduced this facial recognition."
The system will not be aimed at spectators and will instead concentrate on strengthening security and decreasing waiting times for athletes.
"More than 40 facilities, including the main stadium, International Broadcast Centre, the Olympic village and so on, will have the facial recognition system," said NEC vice president Masaaki Suanuma.
"Athletes, Games staff, volunteers and the media will have this recognition."
NEC said they tested the technology during the Rio 2016 Olympics and that the technology has already been implemented in various locations, including airports.
During the demonstration to media, the technology correctly identified a string of people, including those in wheelchairs and of varying heights, which is a key feature of NEC's system.
Suanuma said: "99.7 percent of the time, the face is recognized by the system correctly.
"This number will not change according to nationality or if big or small."
Tokyo 2020 chief asks Abe to consider daylight savings
Tokyo 2020 Olympics President Yoshiro Mori said on Tuesday he had met with Japanese Prime Minister Shinzo Abe to call on him to consider implementing daylight savings time amid concerns about athlete safety during the Games.
At least 120 people died during the scorching heat this summer, and with the 2020 Games to be held in late July and early August, Japan's hottest, most humid months, there are fears athletes, particularly those competing in morning events, could be at risk.
The Sankei Shimbun newspaper reported on Monday that the government was considering adopting daylight saving time from next year, so that events could be staged in cooler hours.
"I told him (Abe) that daylight savings is necessary not only for the Olympics, but it is also important from an international perspective in order to protect earth's current environment," Mori told reporters on Tuesday after the meeting at the Prime Minister's office.
"I also told him that internationally Japan should be a pioneer and the government should be move forward on this issue.
"And the prime minister responded 'Indeed.'"
Japanese media reported that Abe had agreed to look into the proposal.
Mori's comments comes as an opinion poll published by national broadcaster NHK on Tuesday showed 51 percent of respondents were in favour of switching to daylight savings time, with only 12 percent against.
In its report, the Sankei Shimbun, citing several sources, said the government was considering bringing clocks forward by two hours between June and August next year on a trial basis, to iron out any problems with the change, ahead of a similar implementation during the Olympics.
Japan is among a handful of major economies that does not use daylight saving time during the summer, including South Korea -- which set clocks back an hour in 1987 and 1988, when it hosted the Summer Olympics in Seoul.
Team Sky's Bernal out of hospital after horror San Sebastian crash
Team Sky rider Egan Bernal has been discharged from hospital after suffering a small bleed on the brain after a crash in the Clasica San Sebastian on Saturday, his team has said.
Bernal, 21, was one of several riders from the peloton to collide with 20 kilometres left in the one-day stage race in Spain. The Colombian split his top lip and fractured his nose in the crash.
"Egan will rest completely for at least three weeks after also suffering a small bleed on the brain during the crash," Team Sky said.
"He underwent surgery on Saturday to repair his top lip and to reduce his nasal fracture. He will undergo dental surgery in the coming weeks to repair a number of missing, broken and fractured teeth."
Movistar rider Mikel Landa injured his lower back in the crash and was released from hospital on Sunday.
Dimension Data rider Ben King later apologised on Twitter for causing the accident.
"I am sincerely sorry to the riders who crashed as a result of my accident today. I looked back for my teammates when the rider beside me came across my front wheel," King said.
"It's terrible when something like this affects yourself but worse when it affects others. I hope everybody is OK."