A summary of sports events and persons who made news on Thursday.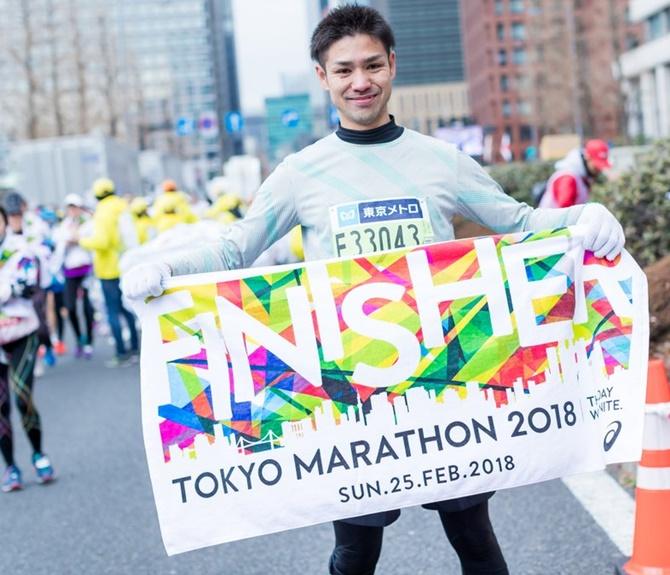 The route for the Tokyo 2020 Olympics marathon was announced on Thursday with the main feature being a steep incline to finish the race at the newly built Olympic stadium.
The route will pass through many of the city's historic and popular areas including Tokyo Tower and 'Thunder Gate' in Asakusa as well as the Imperial Palace, the primary residence of the Japanese Emperor.
The final stretch promises to be gruelling with a steady one per cent incline over the last three kilometres of the course taking the athletes back to the Olympic stadium in the city's west.
Naoko Takahashi, marathon gold medallist at the Sydney 2000 Olympics, said she hoped the course would prove memorable in marathon-mad Japan.
"It is really exciting to imagine just two years from now the side streets along the Tokyo 2020 marathon and race walk route filled with countless fans," said Takahashi, whose gold-medal winning feat was matched by compatriot Mizuki Noguchi four years later in Athens.
CAS decision imminent on Jamaica's Carter
Usain Bolt and his former Jamaica team mates are set to learn whether their 4x100 metres relay gold medals from the 2008 Beijing Olympics will be restored, with a ruling over the Nesta Carter doping case expected to land on Thursday.
Carter retroactively tested positive for the banned stimulant methylhexaneamine at Beijing and was stripped of the gold along with Bolt, Asafa Powell, Michael Frater and Dwight Thomas.
Carter appeared at the Switzerland-based Court of Arbitration for Sport in November to appeal against the sanction and the tribunal's Secretary General Matthieu Reeb said a decision was imminent.
"I am confident that the Carter case can be finalised on or before Thursday this week," Reeb told the Inside the Games website.
The Jamaican team were ordered by the International Olympic Committee to return their medals in Jan. 2017.
Tiger, learning to win again, seeks sixth victory at Jack's place
Muirfield Village has been a particularly happy hunting ground for Tiger Woods, who hopes to bag a sixth victory at Jack's place at this week's Memorial tournament in Ohio.
But as he tees off in Thursday's first round of the Jack Nicklaus-hosted tournament nearly five years removed from his most recent victory, Woods is still re-learning the art of closing the deal.
At least that is what Nicklaus says of the man who a few years ago seemed destined to surpass him as the game's most prolific major winner.
"We all have to learn how to win again," said 18-times major winner Nicklaus, who remembered the difficultly of winning the 1986 Masters after a six-year drought on tour.
"Tiger has it to draw on but he's got to get through the barrier of not having done it for a while."
A tie for second at the Valspar Championship in March proved Woods still has the game to contend, but victory can be an elusive beast.
Ex-officials in gymnastics sex abuse scandal subpoenaed by US Senate
US marshals served a subpoena on Wednesday on former Michigan State University President Lou Anna Simon to compel her to appear before a US Senate subcommittee on June 5 on efforts to protect athletes from abuse, a committee spokesman said.
Simon, who resigned from Michigan State in January, and Steve Penny from USA Gymnastics were criticized for not doing enough to halt abuse by former doctor Larry Nassar, who was convicted last year of molesting gymnasts and was sentenced to an effective life term in prison.
A lawyer for Penny, who resigned in March 2017, accepted a subpoena on his behalf, said spokesman Frederick Hill of the Senate Commerce panel that has been investigating abuse of athletes. Simon was served with a subpoena in Traverse City, Michigan, Hill said.
A lawyer for Simon, Mayer Morganroth, did not respond to a request for comment. But he told the Detroit Free Press that Simon had been on vacation in Traverse City and would appear at the hearing. "There is not much she can say," he told the newspaper. "They know that. She didn't have any direct contact at all with Nassar."
Witnesses can assert the right not to answer questions if they fear the answers could be used against them in a potential criminal prosecution.
Simon, who became president in 2005, said in her resignation letter in January that "as tragedies are politicized, blame is inevitable. As president, it is only natural that I am the focus of this anger."
A third former official, Rhonda Faehn, who was the women's program director of USA Gymnastics and was dismissed earlier this month, has also been called and agreed to testify, Hill said.