Sathiyan surpasses Sharath to become highest-ranked Indian at 28, Manika breaks into top-50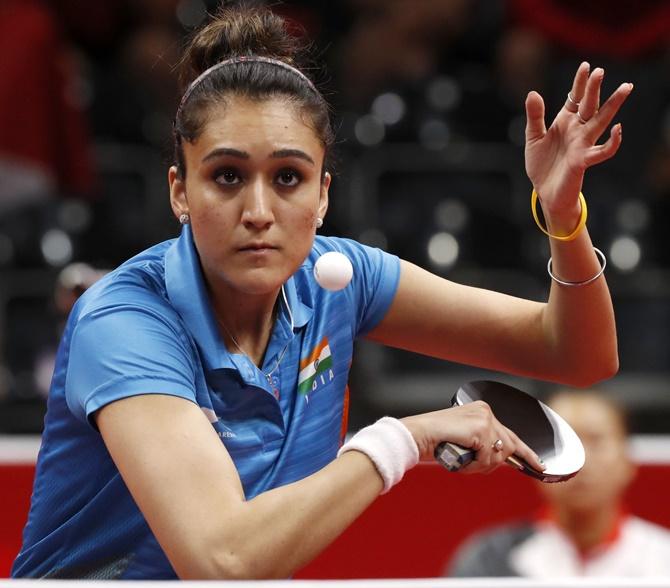 Leading Indian paddler G Sathiyan, on Wednesday, rose to a career-high 28 in the world rankings while compatriot Manika Batra became the first female from the country to break into the top-50.
Sathiyan gained three spots to achieve a new career-high ranking while Batra moved up four spots to be 47th.
Veteran Sharath Kamal, who was conferred with the Padma Shri last week, dropped three places to be 33rd in the men's singles standings.
Indian table tennis experienced a historic 2018 when the men's team won the country's first medal at the Asian Games to end a 60-year-wait. Later in the competition held in Jakarta, Sharath and Batra combined to win a second bronze for India to cap off a memorable Asia campaign.
Sharapova withdraws from St Petersburg with shoulder injury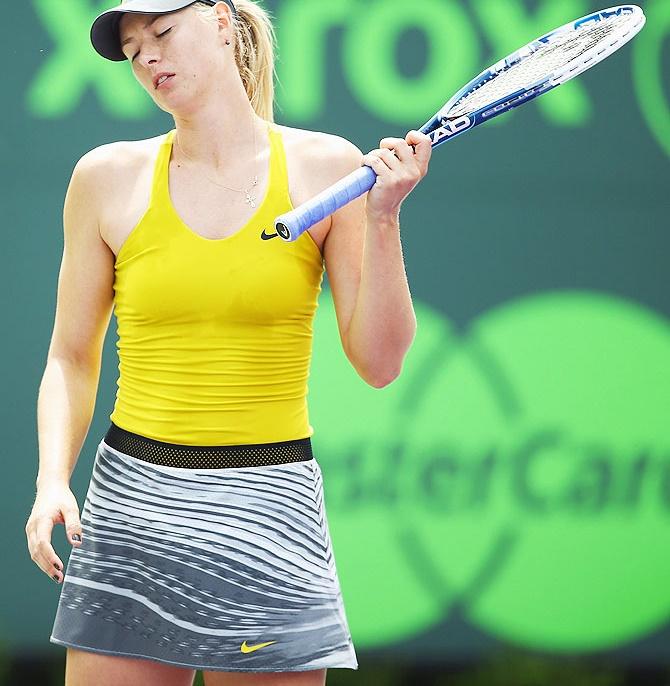 Russian tennis star Maria Sharapova withdrew from her second-round match at the WTA St Petersburg Ladies Trophy on Wednesday because of a shoulder injury, tournament organisers said.
"Sharapova is withdrawing from her match today due to a right shoulder injury," the WTA St Petersburg Ladies Trophy 2019 wrote on Twitter.
Sharapova, 31, had been set to play fellow Russian Daria Kasatkina, the third seed in the tournament, in the second round. Kasatkina wins by walkover, organisers said.
Sharapova, a five-time Grand Slam champion who rarely takes part in tournaments in Russia, had earned her first WTA win in the country in more than a decade on Monday by defeating Australia's Daria Gavrilova in straight sets.
Grass court makes Davis Cup tie tougher for us: Barazzutti
Italy's Davis Cup captain Corrado Barazzutti acknowledged that playing on the 'unfamiliar' grass court will be their biggest challenge in the Qualifier against hosts India.
The higher-ranked Italians should be favourites to win the tie but India opting to play on grass has opened up the contest.
"That is the court and we have nothing to complain," Barazzutti, who was a member of their only Davis Cup winning team of 1976, said.
"India decided to play here as they think grass is more difficult for us. Italian team has not played a lot on grass but it is okay. We know we have to play very well. We play this match with a lot of respect for these players."
No one in the Italy squad has played a Davis Cup tie on grass and same is the case with India's top-ranked player Prajnesh Gunneswaran and Divij Sharan, who is set to partner Rohan Bopanna in the doubles.
Prajnesh however had played upset now world number 25 Denis Shapovalov on grass at the Stuttgart Open last year.
Ramkumar Ramanathan, India's second-highest ranked player, has played on grass once and so has Saketh Myneni.
With seven rubbers, doubles specialist Rohan Bopanna has the maximum experience of playing on grass.
"For India it is the first time after many years they would play (Davis Cup) on grass. Grass is not too much on the tour, we dont't play too much," said the Italy captain.
Barazzutti looked satisfied with the centre court as it was faster than the practice courts.
"Grass usually has bad bounce. There's a difference between practice court and centre court. Centre court is much faster.
"Weather conditions are also just perfect. It's much better than Australia, at least. It's 44 there. In Italy, it's very cold. So, nothing to complain," he said referring to the recently concluded Australian Open in Melbourne.
Michelle Catherina emerges joint leader
Chennai-based Woman International Master Michelle Catherina moved into joint lead with three points after the fourth round of the Velammal AICF Women Grandmaster Round Robin Chess tournament 2019.
Michelle Catherina scored over fellow Indian V Varshini in a Ruy Lopez game that lasted 40 moves.
The two passed pawns on the queen side turned the game in favour of Michelle in a queen and rook ending game.
Sharing the lead with Michelle were top seed International Master Munguntuul Batkhuyag of Mongolia and Woman Grandmaster Babiy Olga of Ukraine.
Half a point behind at 2.5 points were Divya Deshmukh, Aakanksha Hagawane (both India) and Osmak Iulija (Ukraine).
Overnight leader Babiy Olga went down to Mongolian Woman Grandmaster Uuriintuya Uurtsaikh in 34 moves.
Nagpur girl Divya Deshmukh went down to top seed IM Munguntuul Batkhuyag of Mongolia, but still managed to remain half a point behind the leaders.
Results: Round 4 (Indians unless specified) : Osmak Iulija (Ukr) 2.5 beat Sapale Saloni (1), Munguntuul Batkhuyag (Mon) 3 beat Divya Deshmukh (2.5), Varshini V (1.5) lost to Michelle Catherina P (3.0), Franco Valencia Angela (Col) 1 lost to Chandreyee Hajra (1.5), Nakhbayeva Guliskhan (Kaz) 1 lost to Aakanksha Hagawane (2.5), Uuriintuya Uurtsaikh (Mon) 1.5 beat Babiy Olga (Ukr) 3.
Indian women's football team complete a double over Indonesia
Indian women's football team notched up a second successive victory over Indonesia, beating the hosts 2-0 in the second friendly match in Jakarta.
While Sanju scored in the first half, Dangmei Grace netted the second goal just minutes ahead of the full-time whistle.
India had defeated Indonesia 3-0 in the previous match on Sunday.
India made a good start right with right-back Dalima Chhibber being the main initiator from the flank.
A couple of early free-kicks from long range saw winger Sanju, and striker Anju Tamang missing narrowly.
As Head coach Maymol Rocky egged her team on, Sanju put the visitors into the lead with a perfectly-placed shot into the top right corner after Ratanbala played her through into the Indonesian penalty area.
This goal gave more gusto to the Indian side, as they attacked with more purpose.
The home side nearly pulled level a few minutes later, as a cross from the right was met with a header. But it hit the cross-bar and looped out of play.
India managed to keep the play in the opposition third for long periods and their efforts finally paid dividends in the second minute of injury-time when Dangmei Grace chipped a rebound over the Indonesia keeper to make it 2-0.
India Starting XI: Aditi Chauhan (C); Dalima Chhibber, Sweety Devi, Ashalata Devi, Jabamani Tudu; Sangita Basfore, Ratanbala Devi, Indumathi Kathiresan; Sanju, Dangmei Grace, Anju Tamang. PTI