A summary of sports events and persons who made news on Wednesday.
Saina enters round of 16; Sameer, Vaishnavi lose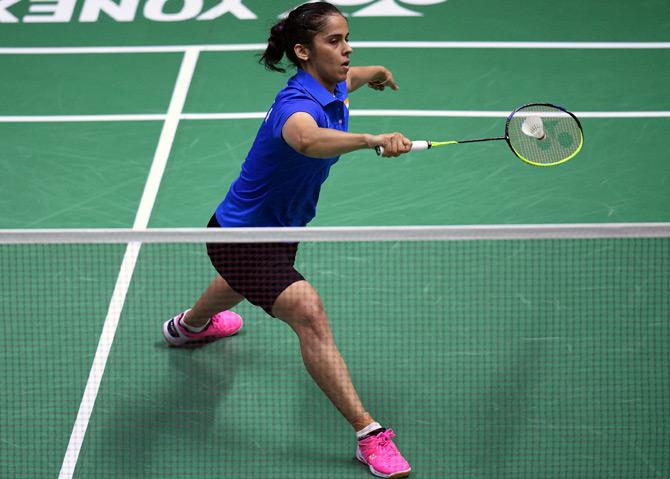 Saina Nehwal emerged as the lone Indian survivor at the US$ 600,000 Korea Open after reaching the round of 16 with an easy win over Korea's Kim Hyo Min at the BWF World Tour Super 500 tournament in Seoul on Wednesday.

The former World No. 1, who won a Commonwealth Games gold and a bronze at the Asian Games earlier this year, defeated Kim Hyo Min 21-12, 21-11 in a lop-sided opening round contest.
The fifth seeded Indian will face a local qualifier Kim Ga Eun next.

However, it was curtains for Swiss Open champion Sameer Verma and rising shuttler Vaishnavi Reddy Jakka.

While Sameer, who had secured the Hyderabad Open title early this week, ran out of steam against Denmark's Anders Antonsen, going down 21-15, 16-21, 7-21 in a men's singles match, young Vaishnavi was ousted 10-21, 9-21 by sixth seed Beiwen Zhang of the United Stats.

Saina didn't face much competition from her first-round opponent as she opened up a 6-2 lead early on and then jumped to a 12-3 advantage before slowly and steadily moving ahead to pocket the first game.

In the second game, Saina again moved to a 5-2 lead first and kept distancing herself from Kim, who tried to stay close to the Indian. But Saina was too tough for the Korean as she stretched the lead to 18-10 before she sealed the contest comfortably.

Aditi Ashok pulls out of women's Indian Open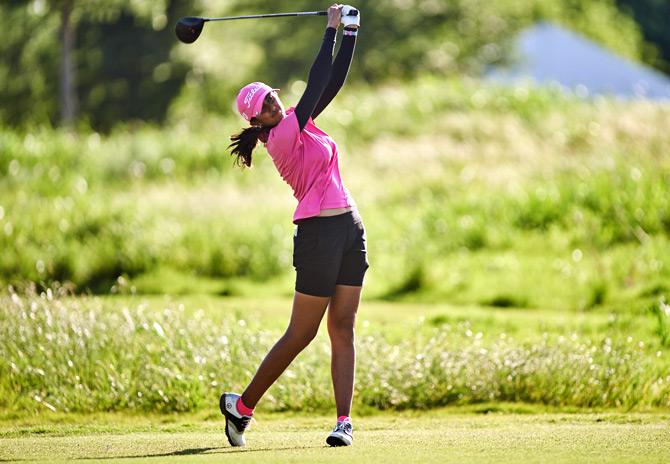 Former champion Aditi Ashok pulled out of the US$ 500,000 Hero women's Indian Open golf tournament scheduled to be held from October 18 to 21 at the DLF Golf and Country Club in Gurugram.

The fast-rising 20-year-old from Bengaluru will play at the Buick LPGA, a co-sanctioned event by the China Golf Association, the LPGA and the CLPGA, which will be held on the same dates in Shanghai, China.

"It is with disappointment that I have decided to not play the Hero Women's Indian Open this year," Aditi wrote on her official Twitter page on Wednesday.

"This would have been my 8th Indian Open in a row but right now playing the BUICKK LPGA during the same week is important to me. As a past champion, it wasn't easy to make this decision but I look forward to playing many more Indian Opens in the coming years."

The 12th edition of the Women's Indian Open is set be the richest with the winner claiming prize money of $75,000 and Aditi hoped it will be another successful edition this year.

"Clearly, the increase in prize money and the live TV reflects how much the tournament has evolved over the years and I hope it continues to grow from strength to strength. Best wishes to Hero Women's Indian Open, Ladies European Tour, Women's Golf Association of India, DLF Golf and Country Club for another successful edition," she wrote.

Aditi had won the Hero Women's Indian Open and Qatar Ladies Open in 2016, besides clinching the Fatima Bint Mubarak Ladies Open last year. She also represented India at the Rio Olympics.

Injured lifter Sivalingam to start training by November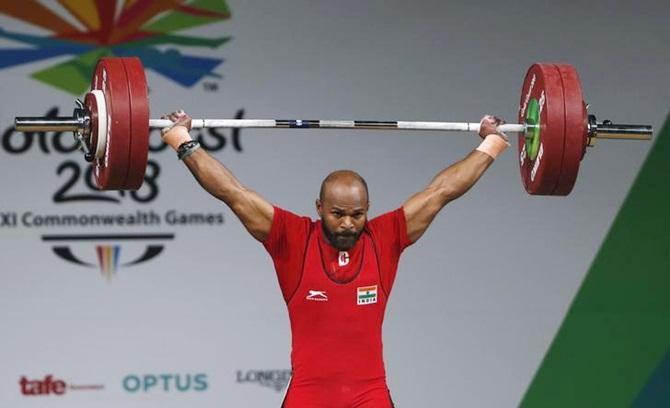 Double Commonwealth Games gold medallist weightlifter Sathish Sivalingam said he would resume his training in the next 45 days in Patiala as he is fast recovering from a thigh injury, courtesy ayurveda treatment.

"I have been undergoing ayurveda treatment. With another 10 days of treatment left, I aim to come back stronger and start training in next one-and-a-half months in Patiala with 2020 Olympics as my goal," he said in Bengaluru on Wednesday.

Sivalingam (77kg category) had sustained the injury while attempting 178kg lift in his clean and jerk attempt at the Jakarta Asian Games. He took no further part in the competition and eventually finished 10th.

"I was shattered to the core when doctors in a hospital in Jakarta opined that I could only start training after a maximum of four months," he said.

However, soon after returning to India, Sivalingam said he underwent ayurveda treatment at Haoma Wellness under Dr Shaji Kannoth and has been working on sport rehabilitation with Invictus Performance Lab.

"Within four days of combined treatment and multiple experts working with me, the pain reduced significantly and I was able to move around freely within 10 days," he stated.

The inter-disciplinary experts helped him in enhancing his performance capability and recovery management, he said.

"I thank my coach, Vijay Sharma and the Indian Weightlifting Federation, Invictus Performance Lab, and GoSports Foundation for all their support and belief in me," Sivalingam said.

Dr Shaji Kannoth, who is also the Managing and Medical Director of Haoma Wellness, said Sivalingam was brought to him by Invictus Performance Lab for treatment.

"Sivalingam had severely injured his left thigh muscle. He was wheelchair bound when he met us on September 4 and was even unable to place his foot on the ground," he said.

After a detailed diagnosis, the treatment began and within four days, the pain reduced to about 60 per cent and by September 15, muscle injury healed, Dr Shaji said.

"He has another 10 days of treatment left to heal completely," he added.