Summary of sports events and persons who made news on Wednesday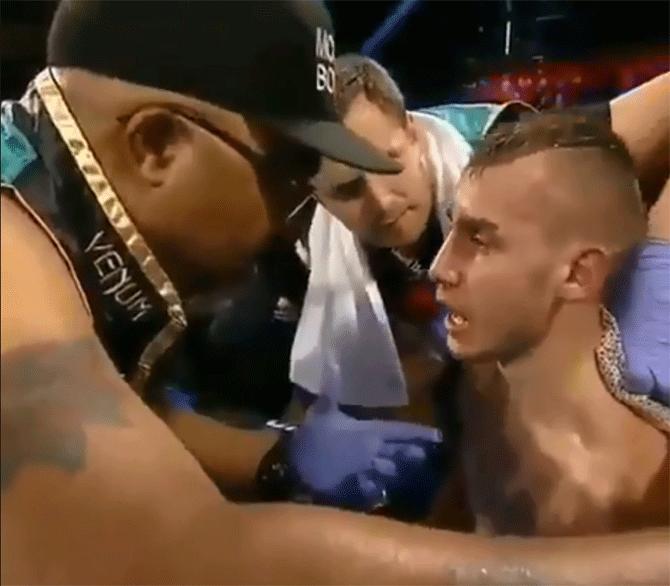 Russian boxer Maxim Dadashev has died after suffering head injuries during a fight last week, TASS news agency reported on Tuesday.
The 28-year-old sustained the injuries in a fight in the United States against Subriel Matias.
"It's very sad. There are no words," Russian Boxing Federation President Umar Kremlev told Sport Express media outlet, adding it the federation would probe the circumstances surrounding Dadashev's death.
The Russian Boxing Federation has said it would pay for Dadashev's funeral and compensate his family.
Top Brazlian tennis player Maia gets provisional dope ban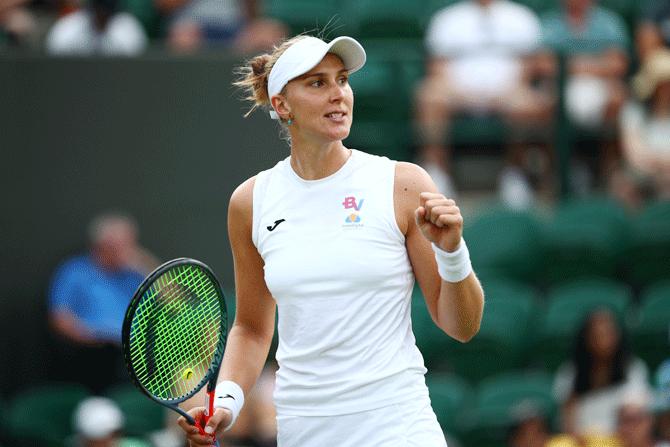 Brazil's top-ranked women's tennis player Beatriz Haddad Maia has been provisionally suspended after failing a drug test, the International Tennis Federation (ITF) has said.
Haddad Maia, the world number 99, provided a sample for testing on June 4 during the Croatia Open that was found to contain selective androgen receptor modulators (SARMs).
SARMs, which have similar properties to anabolic steroids, are prohibited by the World Anti-Doping Agency.
The Brazilian qualified for the Wimbledon main draw in July and beat former champion Garbine Muguruza in the first round.
She was informed of the finding on July 12, eight days after being beaten by Britain's Harriet Dart in the second round of the grass court Grand Slam, and her provisional suspension came into effect on Monday.
"Ms. Haddad Maia had (and retains) the right to apply to the Chair of the Independent Tribunal convened to hear her case why the provisional suspension should not be imposed, but has chosen not to exercise that right to date," the ITF said.
Nike inks endorsement deal with basketball star Zion Williamson
Nike Inc has signed Zion Williamson, the No. 1 NBA draft pick and rising 19-year-old basketball star, to its Jordan brand, the world's largest sportswear maker said on Tuesday.
Williamson, the reigning college basketball player of the year, dominated in his only season at DukeUniversity, breaking several school records, including most 25-point games by a freshman.
The New Orleans Pelicans signed Williamson after picking him first overall in the National Basketball Association draft.
Williamson, who has drawn comparisons to former NBA great and Hall of Famer Charles Barkley, is known for his athleticism.
With his uncommon blend of leaping ability and wide, muscular build, Williamson churned out a string of highlight plays in his lone season at Duke, including 360-degree slam dunks, towering rebounds and stunning blocked shots.
Terms of the deal were not disclosed by Nike. Its shares rose 1% to $86.81.
The 6-foot-7-inch (2 meters), 285-pound (129.3 kg) forward was involved in a social media storm earlier this year after a Nike sneaker he was wearing split during a game causing him to suffer a mild knee sprain. Nike apologized for the malfunction.
Former US President Barack Obama was in attendance at that game in February against Duke rival University of North Carolina and later wished Williamson a speedy recovery in a tweet.
Willamson's signing with Nike comes as no surprise given the loyalty and reputation the company has in the basketball community, Jane Hali & Associates analyst Jessica Ramirez said.
"His signing with Jordan just proves how important the brand is becoming for Nike as they continue to revive it," she added.
Nike's Jordan Brand, named for retired basketball icon Michael Jordan, already counts NBA stars such as Russell Westbrook, Carmelo Anthony and Chris Paul in its roster.
"He's an essential part of the new talent that will help lead the brand into the future," said Jordan, the six-time NBA champion and five-time league Most Valuable Player.
Williamson made only a brief appearance in his NBA summer league debut earlier this month, but still wowed fans with a ferocious steal and dunk.
Williamson plans to skip taking part in Team USA training camp later this summer to focus on preparing for Pelicans training camp, ESPN reported this week.
Uzbek wrestler Taymazov stripped of London 2012 gold medal
Uzbek freestyle wrestler Artur Taymazov has been stripped of his London 2012 Olympic gold medal after re-analysis of stored samples, the International Olympic Committee (IOC) said on Tuesday.
Taymazov, whose 2008 gold was taken away in 2017 after a re-testing of samples from the Beijing Games, is the 60th athlete to be disqualified from the London Olympics after the event.
Only nine athletes were caught by anti-doping tests during those Games.
The IOC said Taymazov, who won men's freestyle 120kg gold at three successive Games, had been disqualified from the results after a positive test for the prohibited substance Dehydrochlormethyltestosterone (oral turinabol).
The Russian-born Uzbek was ordered to return the London medal. He also won gold at Athens in 2004 and a 130kg silver in Sydney in 2000.
His London gold had made him the most successful freestyle competitor in Olympic history.
The 120kg silver medallist from London 2012, Georgian Davit Modzmanashvili, was stripped of that medal in January this year after a re-analysis also tested positive for oral turinabol.
Reanalysis of samples from 2012 will continue this year before the statute of limitations is reached by 2020.