A summary of sports events and persons who made news on Thursday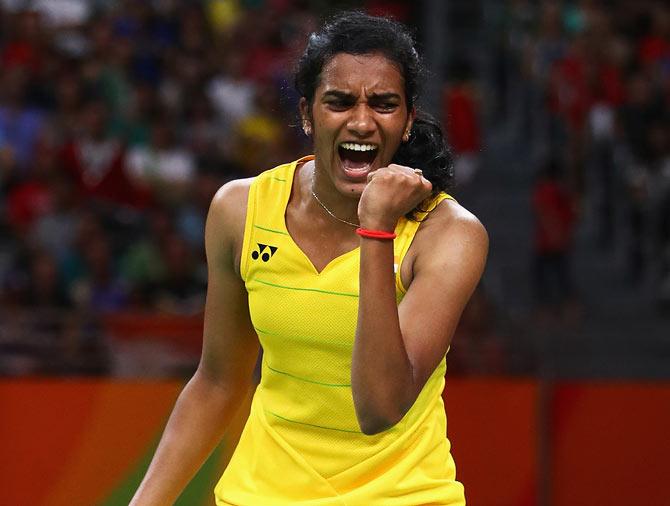 An Olympic medallist is now entitled to a pension of Rs 20,000 per month with the Sports Ministry doubling the amount following a revision in is pension policy.
A medal winner at Paralympics will also be entitled to the same amount as an Olympic medallist.
A gold medallist in a World Cup or at the Asian Games will get Rs 16,000, a silver medallist Rs 14000 and a bronze medal winner will get Rs 12,000.
"The rate of pension of medal winners in the Para-Olympics Games and Para Asian Games will be at par with the medal winners in the Olympic Games and Asian Games respectively and only a World Championships held once in four years will be considered for pension," a press release said.
In the revised scheme, a sportsperson should have retired from active sports career and attained the age of 30 years at the time of applying pension under the scheme. An undertaking to this effect will be given by the sportsperson in the application form itself.
In the case of existing pensioners, the revision in the rate of pension will be effective from April 1, 2018.
Jakhar claims hammer gold on opening day of Asian Junior Athletics
Indian track and field athletes got off to a strong start, clinching four medals, including a gold at the 2018 Asian Junior Championships campaign in Gifu, Japan on Thursday.
Ashish Jakhar was the star among the Indians on the opening day as he set a junior national record en route to winning a gold medal in the men's hammer throw event.
Jakhar, a former gold medallist at the 2016 Asian Junior Championships, threw the 6kg iron ball and chain to a distance of 76.86m at the Gifu Nagaragawa Stadium to shatter the previous mark of 75.04m
that he himself had set at the Junior Federation Cup in April.
Jakhar began strongly with a throw of 74.97m in his first attempt before managing to set a new national mark in his second effort. He was joined on the podium by compatriot Damneet Singh who also managed a personal best of 74.08m to clinch the silver medal.
Singh, the 2017 World Youth silver medallist, bettered his previous best effort of 70.37m recorded at the Junior Federation Cup earlier this year.
After the hammer throwers opened India's account, Priyadarshini Suresh and long distance runner Poonam Sonune added to the tally with bronze medals in women's triple jump and women's 5000m race respectively.
Priyadarshini leaped a personal best of 13.08m in her second jump of the competition. The gold went to Vietnam's VU Thi Ngoc Ha who cleared a distance of 13.22m while China's Youqi Pan was second with a best jump of 13.21m.
Maharashtra's Sonune, who had finished fourth at the Asian Youth Championships in 2016, managed to get on the podium in the final race of the evening -- women's 5000m. She finished third with a timing of 17:03.75 seconds, finishing behind Japan's Mikuni Yada who clinched gold with a timing of 16:31.65s. China's Lihua Niu took the silver with a timing of 16:55.54 seconds.
Meanwhile, up and coming quartermiler Jisna Mathew was the fastest across the two heats in the women's 400 metre race. Defending champion Mathews qualified for the final with a time of 54.78 seconds. Compatriot Rachna, however, failed to qualify for the final after clocking a time of 58.07s to finished fifth in the second heat.
Also fastest across the heats in his event was Ajit Kumar who clocked 3:58.46 seconds in the men's 1500m race. He has recorded 3:53.21 seconds at the Federation Cup in April.
Also expected to contest for a medal will be his teammate Ankit. The Federation Cup champion qualified in fourth place with a time of 3:51.11 seconds but has a personal best of 3:45.15 seconds.