A summary of sports events and persons who made news on Tuesday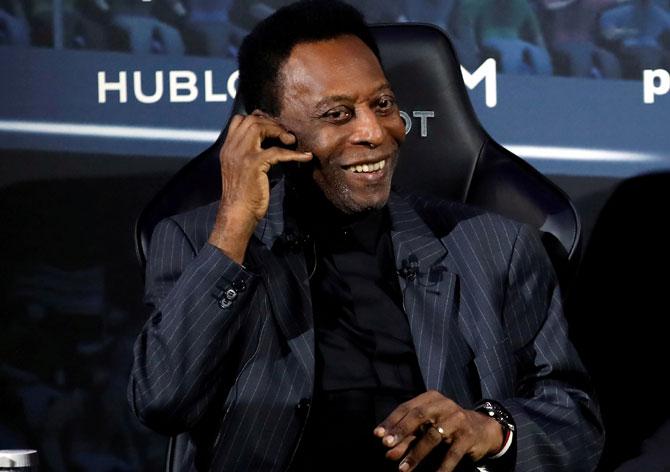 Brazilian soccer legend Pele was discharged from a French hospital on Monday after recovering from a urinary infection, media in France reported.
Pele, 78, was admitted to the hospital in Paris last Wednesday with a fever after attending an event in the city with French World Cup-winner Kylian Mbappe.

Pele, considered by many as the game's finest player and the winner of three World Cups, was treated with antibiotics and said on Friday he was feeling much better.

There was no immediate confirmation of the discharge from Pele's press office in Brazil.

Maradona fined after dedicating win to Venezuela's Maduro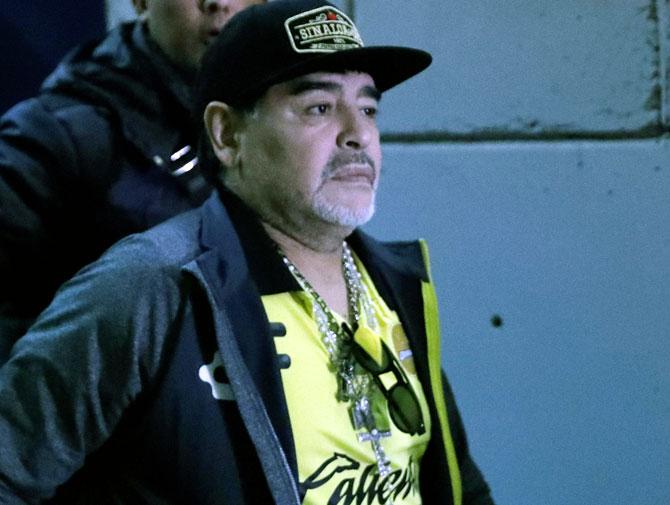 Diego Maradona has been fined for dedicating a recent victory by his Mexican club to Venezuelan President Nicolas Maduro, Mexico's football federation said on Monday.

The Argentine great, who coaches Dorados de Sinaloa, had dedicated a 3-2 win over Tampico Madero to Maduro and Venezuela in a news conference at the end of last month.

The body said in a statement that Maradona has been fined an unspecified sum for violating the federation's code of ethics which mandates political neutrality.

Maradona had said he was dedicating the victory to Maduro and Venezuelans caught up in an economic crisis. He also criticized US president Donald Trump.
India blank Indonesia 3-0 in junior Davis Cup
After being drubbed by New Zealand, the junior Indian Davis Cup team blanked Indonesia 3-0 on Tuesday with Ajay Malik winning both his singles and doubles matches in the Asia/Oceania final qualifying matches in Bangkok.
Ajay put India ahead with a 6-4, 6-2 win over Moh Gunawan Trismuwantara in the opening singles.
Sushant Dabas then sealed the tie for India by defeating Nauvaldo Jati Agatra in the second singles.
In the inconsequential doubles rubber, Ajay and Divesh Gahlot came back from a set down to beat Agatra and Lucky Candra Kurniawan 6-7(6), 6-2, 10-4.
India next play Australia, who are favourites to top the group.
Argentina coach Scaloni released from hospital after bicycle accident
Argentina's national soccer coach Lionel Scaloni has been released from hospital in Mallorca after being hit by a car while riding his bicycle, the Argentine football association said on Tuesday.
"The Argentina coach, Lionel Scaloni, suffered an accident today while cycling. He is now on his way home after being discharged from hospital," the team's Twitter account said.
Spanish newspaper El Mundo said earlier on Tuesday that Scaloni, who was named Argentina's permanent coach in November, was taken to the Hospital Universitario Son Espases on the Spanish island with multiple injuries.
Scaloni will oversee the team's Copa America campaign this year, with Argentina bidding to win their first major trophy since 1993.
The 40-year-old made seven appearances for his country as a defender and had a long, varied career which began at Newell's Old Boys, in Rosario in central Argentina.
His longest spell at one club came at Deportivo La Coruna, where he won the La Liga title in 2000, while he also played for Racing Santander and Mallorca in Spain plus West Ham United and Lazio and Atalanta, retiring from playing in 2015.
He became assistant to Jorge Sampaoli at La Liga outfit Sevilla in 2016 and followed him when he became coach of Argentina in 2017.
Sampaoli was sacked in the wake of the side's disastrous 2018 World Cup campaign and their last-16 defeat to France, but Scaloni stayed on as caretaker coach before being handed the job on a permanent basis in November.
Chelsea's Drinkwater charged with drink driving
Chelsea midfielder Danny Drinkwater has been charged with drink driving after being involved in an accident near Manchester, British police said on Tuesday.
"A 29-year-old from Nether Alderley has been charged with drink driving following an incident in Cheshire," Cheshire police said in a statement.
"Danny Drinkwater, of Bollington Lane, was arrested shortly after 12.30 a.m. on Monday 8 April following a one-vehicle collision on Ashley Road in Mere.
"He has been released on unconditional bail and is set to appear at Stockport Magistrates' Court on Monday, May 13."
Drinkwater joined Chelsea from LeicesterCity in 2017 and has made 12 league appearances in total for the London club. His last appearance was in the Community Shield in August.
Olympic sprint champion Chalmers makes statement in home pool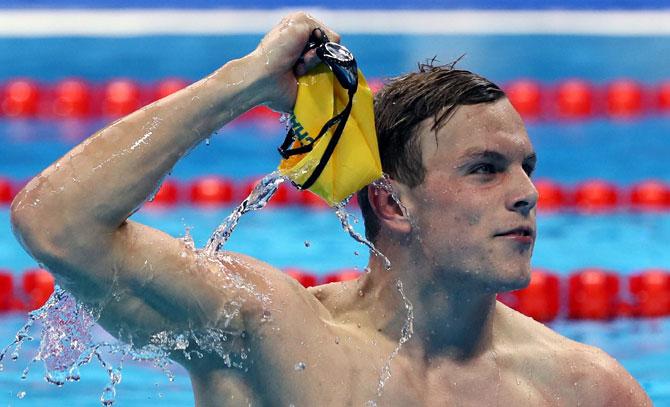 Olympic 100 metres freestyle champion Kyle Chalmers swam the fastest time of the year in the blue riband event on Monday and then warned his rivals at this year's world championships that he is only going to get faster.

Chalmers, who stunned the world by winning gold in Rio as a teenager in 2016, knocked a tenth of a second off his personal best at the Australian swimming championships, clocking 47.48 seconds to take the title for the second year in a row.

A swim that fast at this stage of the season, long before he starts tapering for the world championships in Gwangju in July, is a major statement from the powerful 20-year-old.

"There's not many things that I want to change," he said on Monday after the race in his home city of Adelaide.

"But there's probably those few things that are going to come with taper and swimming that bit faster in training.

"My skills are still things that are lacking. And I know if I can drop those 0.1 of a second, everything adds up."

Chalmers flew under the radar before his success in Rio and missed the 2017 season, including the world championships in Hungary, after having a second corrective surgery on a condition that rapidly increased his heartbeat during exercise.

He returned in 2018 to win 200 gold at the Commonwealth Games on the Gold Coast last year before winning the 100 title against a strong field at the Pan Pacific championships in Tokyo.

With the worlds in South Korea and defence of his Olympic title coming up in Tokyo in 2020, Chalmers knows he has plenty of work to do on every part of his race over the next 15 months.

"I know that my skills are coming, it's just about practising it every time I do a turn in training," he said.

"We do hundreds of them a day. And you can practise bad skills pretty easily with the amount we do.

"So it's practising those right things and your muscle memory coming into a race - you don't want to be thinking about it too much, you just want it to happen naturally."