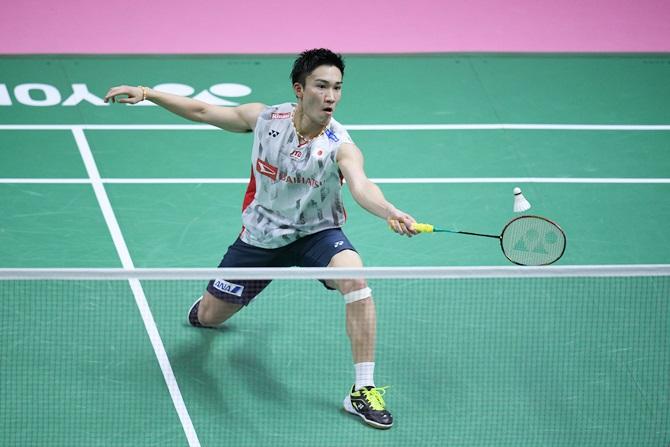 World champion Kento Momota has become the first Japanese man to top the Badminton World Federation rankings, replacing Denmark's Viktor Axelsen at the top of the list for men's singles.
Rio Olympic bronze medallist and 2017 world champion Axelsen slipped to third in the latest edition of the rankings, behind China's Shi Yuqi.
Momota was suspended in April 2016 for visiting an illegal casino and missed the Olympics before returning to the tour at the Canadian Open in July last year.
The explosive 24-year-old won back-to-back tournaments in March and April this year before losing to Lee Chong Wei in the final of the Malaysia Open. He beat Axelsen in the final of the Indonesia Open in July before winning the men's singles title at world championships the following month in Nanjing.
Momota also won his home Japan Open earlier this month but finished a surprise runner-up behind Anthony Sinisuka Ginting at last week's China Open, a second loss to the Indonesian in a few weeks after his reverse at the Asian Games in Jakarta.
Unified Korean gymnastics team for Tokyo?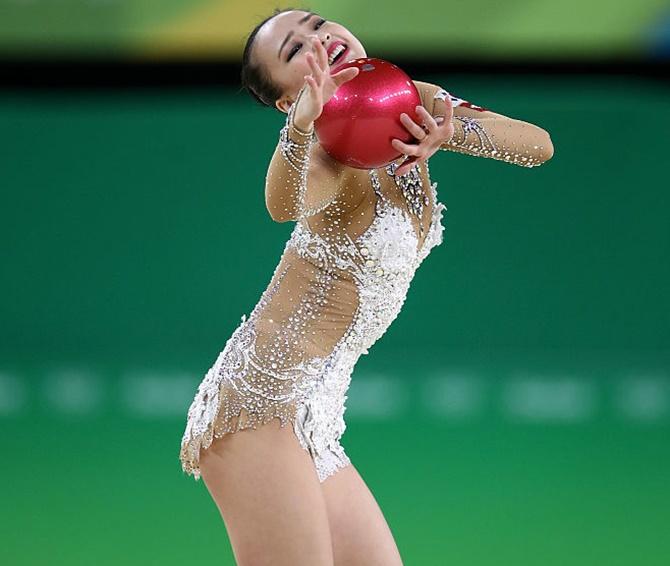 The two Koreas will pursue a plan to form a joint artistic gymnastics team for the 2020 Summer Olympics in Tokyo, Seoul's gymnastics association has said, with discussions set to be held during the upcoming world championships.
Yonhap news reported that Korea Gymnastics Association (KGA) officials will meet their North Korean counterparts and consider the proposal at the Oct. 25-Nov. 3 event in Doha.
Last week, the Koreas said they had agreed to pursue a bid to co-host the 2032 Summer Olympics, following a summit between North Korean leader Kim Jong Un and South Korean President Moon Jae-in in Pyongyang.
The International Gymnastics Federation (FIG) was also keen to help sports exchanges between the neighbours, according to the report.
"A FIG executive meeting will be held in Pyongyang next January," Yonhap quoted an unnamed KGA official as saying. "North Korea's participation in the Korea Cup and their supporting plans could be discussed."
In a bid to ease tensions on the Korean peninsula, a unified team competed at this year's Winter Olympic Games in Pyeongchang and the two nations also fielded joint teams under a common flag at the Asian Games in Jakarta and Palembang.
HBO getting out of the boxing business after 45 years
US broadcaster HBO said on Thursday it will be dropping live boxing from its programming schedule from 2019 due to dwindling ratings, ending a 45-year association with the sport.
With the top fights on Pay Per View and boxing available on other places and platforms such as the streaming service DAZN, which in May partnered with Matchroom Boxing in a $1 billion (764.3 million pounds) eight-year deal to broadcast 16 U.S. based fights a year, HBO has decided to put those resources into other projects.
"Boxing has been part of our heritage for decades," said HBO Sports in a statement. "During that time, the sport has undergone a transformation.
"It is now widely available on a host of networks and streaming services.
"There is more boxing than ever being televised and distributed. In some cases, this programming is very good. But from an entertainment point of view, it's not unique."
HBO burst onto the boxing scene in 1973, when it broadcast George Foreman's knockout of heavyweight champion Joe Frazier, and for 45 years it showcased some of sport's biggest names and bouts.
But over the last two years HBO has seen its viewing numbers for boxing drop by a third while research has indicated subscribers were not signing up to the service strictly for boxing.
Haas retain Grosjean, Magnussen for next season
Frenchman Romain Grosjean and Danish driver Kevin Magnussen will race for Haas again next season, the U.S.-owned Formula One team said on Friday.
Grosjean, 32, joined on the team's debut in 2016 with 25-year-old Magnussen arriving a year later.
"From the very beginning, we needed experienced drivers to hasten the development of our car and our team, and we have two very good and experienced drivers in Romain Grosjean and Kevin Magnussen," Haas team principal Guenther Steiner said in a statement.
"We've improved drastically from last year to this year, so retaining both drivers was a pretty easy decision."
The pair have combined to score 76 points this season with Grosjean's fourth place in Austria the team's highest individual finish.
The Frenchman's future had looked uncertain, however, after he started the year with a run of eight races without a point.