Summary of sports events and persons who made news on Saturday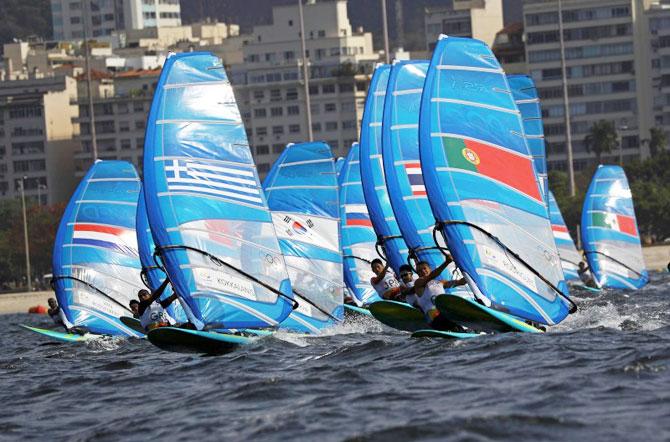 Young Mumbai sailor Upamanyu Dutta bagged the bronze medal in the Laser Standard race for men in the Laser Asian Sailing Championship which concluded in Singapore on Saturday.
Nethra Kumanan of Chennai achieved a creditable 4th position in the Laser Radial event for women.
The championship saw tight racing between the top Asian Laser sailors who used the event to warm up before the Olympic sailing qualifier event for the upcoming Laser class scheduled in Japan.
Upamanyu, who is currently training in Europe under coach Trevor Millar, entered the event in Singapore as one of the favoured contenders, having won the Euromed Championship in Malta last month.
The young sailor sailed superbly to gain India's first ever medal in the competitive single-handed Laser Standard category.
MCC backs inclusion of women's T20 event in 2022 CWG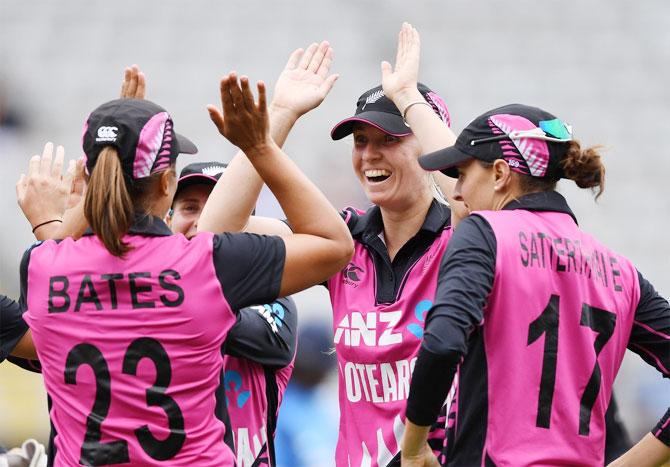 The MCC World Cricket Committee, which comprises spin great Shane Warne, has unanimously backed the inclusion of women's T20 competition in the 2022 Commonwealth Games.
The next edition of the Games will be held in Birmingham and organisers are to announce this year whether cricket will get a place for the first time since 1998.
Warne attended his first Marylebone Cricket Club World Cricket committee meeting after being elected to the committee last year.
"It's a hugely exciting time for women's cricket after two great World Cups in two years and it's up to the cricket world and Commonwealth Games Federation to build on that momentum and bring cricket into multi-sport games," the Australian legend said in Bengaluru.
"What's more, including women's T20 in the Commonwealth Games will demonstrate that the sport of cricket is inclusive, dynamic and with plenty of opportunities for growth," Warne added.
Former New Zealand women's captain Suzie Bates, who has been a member of the committee since 2017, said, "Having Women's T20 at Birmingham 2022 would be a game-changer."
"Multi-sport events like the Commonwealth Games and the Olympics attract and inspire a different audience, so it's an enormous opportunity for women's cricket to win new fans, as well as being a chance for the Commonwealth Games to build on one of their core values - equality - and create more opportunities for female athletes."
The bid for inclusion was a joint submission from the England and Wales Cricket Board (ECB) and International Cricket Council (ICC), whose Chief Executive David Richardson is also attending the two-day meeting in Bengaluru.
MCC World Cricket committee chairman Mike Gatting said, "I'm proud our committee members are so firmly behind the inclusion of women's T20 at the next Commonwealth Games in Birmingham in 2022."
"The competition will primarily be held at Edgbaston, a superb venue firmly linked to cricket and Birmingham's sporting heritage. It will be significant for the sport in the Commonwealth and raising the profile of an exciting format cricket around the world."
There was a positive update from committee members on the increased priority being placed on women's cricket globally.
FICA, the Federation of International Cricketers' Associations, recently revealed 81% of women player respondents and 67% of men believe cricket should be in the Olympics, and women's T20 inclusion in the Commonwealth Games may be the first step on the path to Olympic inclusion.
The MCC is cricket's formal law-making body and its world committee of former players meets twice a year to discuss key issues facing the game.
Cricket was last included in the Commonwealth Games in 1998 when South Africa beat Australia in the men's 50-over final in Kuala Lumpur.
Serena backs US women in soccer gender discrimination lawsuit
Serena Williams and other prominent American tennis players past and present on Friday expressed support for a lawsuit filed by the US women's national soccer team against their federation that alleges gender discrimination in wages and conditions.
All 28 members of the United States squad were named as plaintiffs in federal court in Los Angeles on International Women's Day.
Williams said pioneers in her sport stood up for pay equality in the 1970s and that the time may be right for soccer to level its playing field.
"The pay discrepancy is ludicrous," the 23-time Grand Slam singles champion told reporters after her second-round victory at the BNP Paribas Open.
"It's a battle, it's a fight," she said.
"I think at some point, in every sport, you have to have those pioneers and maybe it's time for soccer," she said.
"I'm playing because someone else stood up and so what they are doing right now is hopefully for the future of women's soccer."
The best known of those pioneers, Bille Jean King, also welcomed the lawsuit while attending the tournament in the Southern California desert.
"What better day than International Womens Day for this lawsuit," the 75-year-old, who won 12 Grand Slam singles titles, posted on Twitter.
"Sports are a microcosm of society. What is happening with the USWNT is happening in the workplace. The time has come to give these athletes what they deserve: equality."
The work of King and her allies resulted in equal prize money for women and men at all four Grand Slams in 2007 when Wimbledon fell in line.
The issue still occasionally surfaces, however, and Indian Wells tournament chief Raymond Moore quit under a cloud in 2016 after saying women's tennis rode "on the coat-tails of the men".
Former US Open champion Sloane Stephens also sent her encouragement to the soccer team on Friday.
"I think there should be equal pay across the board for everyone, male or female," the world number four said after her second-round loss at a tournament that has offered equal prize money to women and men since 2009.
"But I'm happy for them. I hope they win."
The thrust of Friday's lawsuit was that the women had consistently been paid less money than their male counterparts even though their performance had been superior.
The US won the 2015 women's World Cup, a title they will defend in France in June, while the men failed to qualify for the last edition of FIFA's showpiece event in Russia in 2018.
The lawsuit outlines years of alleged institutionalized gender discrimination, claiming travel conditions, medical personnel, promotion of games and training are less favourable for female players compared to the men.
The US Soccer Federation has yet to comment on the lawsuit.
Adidas to pay equal bonuses for women's World Cup winners
Adidas-sponsored players on the team that wins the FIFA Women's World Cup this year will receive the same performance bonus payments as their male counterparts, the sportswear company said on Friday.
The announcement follows news that the US women's national soccer team is suing their federation with allegations of gender discrimination, where all 28 members of the squad were named as plaintiffs in federal court.
The lawsuit filed by the team includes complaints about wages. The players said they had been consistently paid less than their male counterparts even though their performances have been superior.
Adidas' head of global brands Eric Liedtke said the company wanted to help encourage the next generation of sportswomen.
"Today we are announcing that all Adidas athletes on the winning 2019 FIFA Women's World Cup team will receive the same performance bonus payout as their male peers," Liedtke said in the statement.
"We believe in inspiring and enabling the next generation of female athletes, creators and leaders through breaking barriers" he added.
The US team's lawsuit has found support from prominent American tennis players past and present, including Serena Williams, Bille Jean King and Sloane Stephens.
While the men's soccer team failed to qualify for the World Cup in Russia last year, the U.S. women's team will be defending their 2015 crown in France in June.
Olympic champion Liu breaks 50km world record
Rio Olympics race walk champion Liu Hong broke the 50km world record and became the first woman to dip under the four-hour mark at an event in Haungshan on Saturday, the International Association of Athletics Federations (IAAF) said.
Liu, who won the Olympic distance 20km gold in Rio, clocked three hours, 59 minutes and 15 seconds for the longer race, the IAAF said in a statement, clipping more than five minutes off the previous record (4:04:36) set by compatriot Liang Rui in Taicang last year.
The 31-year-old now holds the world record for both the 20km and 50km distances, having clocked 1:24:38 in La Coruna, Spain in 2015 for the shorter distance.
She also won the 20km gold at the 2011 and 2015 World Championships.
Meiraba, Gayatri, Vaishnavi enter pre-quarterfinals at German Junior
Manipur shuttler Meiraba Luwang entered the pre-quarterfinals of the men's under-19 competition at the German Junior in Berlin, Germany on Saturday.
Meiraba overcame Indonesia's Yonathan Ramlie, seeded sixth, 13-21, 21-16, 21-18 to set up a meeting with another Indonesian and 10th seed Bobby Setiabudi. He had earlier beaten compatriot Ishaan Bhatnagar 21-6, 21-19.
Vaishnavi Jakka Reddy and Gayatri Gopichand also progressed to the pre-quarterfinals of the women's under-19 competition with straight game wins.
Second seed Vaishnavi beat Denmark's Simona Pilgaard 21-16, 21-18 and will face 10th seeded Chinese Han Qianxi next, while Gayatri defeated Korea's So Yul Lee 21-14, 21-13 to set up a clash with Indonesia's Putri Kusuma Wardani, seeded third.
Gayatri had won an all-Indian clash with Treesa Jolly 21-15, 21-15 on Friday.
In other women's U-19 matches, Samiya Imad Farooqui lost 14-21, 17-21 to Pornpicha Choeikeewong of Thailand, while Anastasiia Shapovalova of Russia ended Amolika Singh Sisodiya's run with a 21-12, 15-21, 21-15 win.
Sisodiya had to fight hard for a 21-17, 22-24, 21-12 victory over Germany's Leonie Schindler on Friday.
Madhya Pradesh boy Priyanshu Rajawat, who had reached the quarter-finals at the Dutch Junior International, had brushed aside Switzerland's Alexandre Briguet 21-9, 21-11 on Friday but lost 21-19, 13-21, 19-21 to Li Yunze of China in a hard-fought contest to crash out of the tournament.
In the second round, Sai Charan Koya had ended up losing 21-15, 16-21, 18-21 in a tight encounter with Finn Achthoven of the Netherlands, while Nashik's Smit Toshniwal, who was the only Indian girl to be seeded, squandered a one-game lead to go down 21-19, 15-21, 14-21 to Aisyah Sativa Fatetani of Indonesia.
The boys' doubles pair of Navaneeth Bokka and Vishnu Vardhan Goud Panjala, who reached the pre-quarters at Haarlem last week, beat Malaysia's Jhy Dar Ooi and Roy King Yap 21-18, 19-21, 21-18 to reach the third round.
In the girls' doubles, Kavya Gupta and Khushi Gupta prevailed over Huang Ching Ping and Lin Tzu-Yun 21-16, 20-22, 21-18 while Treesa Jolly and Varshini Viswanath Sri had it easier in their 21-14, 21-11 victory over Anna Siess Ryberg and Signe Schulz.