A summary of sports events and persons who made news on Wednesday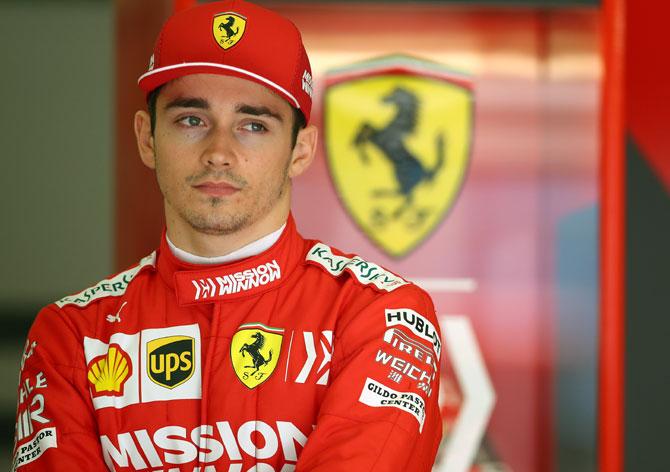 The first Formula One win is special for every driver but Charles Leclerc will feel it magnified by a thousand if he triumphs in China this weekend after being denied by cruel misfortune in Bahrain.
Sunday's race is the 1,000th in world championship history and the Ferrari driver, who took pole position and set the fastest race lap at Sakhir two weeks ago, can write his name on it with a first victory.
"I hope the car will be as good as it was in Bahrain, so that I can continue to go for the results we deserve," said the 21-year-old Monegasque.
The same engine that Leclerc used in Bahrain will again be available after Ferrari engineers found a short-circuit in the car's injection system control unit had robbed him of victory.
Five times world champion Lewis Hamilton, winner in Bahrain after Leclerc slowed while leading, has been more successful than anyone in China and will be aiming to win the race for a sixth time.
Champions Mercedes have won the first two races of the season one-two but against the odds, with Ferrari looking ominously quick in Bahrain until Leclerc's loss of power.
Despite Mercedes taking five Chinese wins from the last seven races, they have a fight on their hands and they know it.
"We are happy but we are also conscious and aware of how lucky we were today to come away with a one-two," Hamilton said after the race in Bahrain.
"We all worked so hard through the weekend as we do every weekend but we underperformed."
Team mate Valtteri Bottas, who leads Hamilton by one point in the standings after winning the opener in Australia, should also be a contender.
The Finn was on course for victory in Shanghai last year until a virtual safety car handed it to then-Red Bull driver Daniel Ricciardo, who has yet to score a point this season for Renault, instead.
Ferrari, however, are expected to have the edge down the Shanghai circuit's main straight, which is over a kilometre long.
"If they are able to maintain those power levels...on a power sensitive circuit like Shanghai, they are the favourites, clearly," said Mercedes team boss Toto Wolff. "The lap time benefit might even be more than in Bahrain."
Red is seen as a lucky colour in China and Leclerc, who hung on for third in Bahrain and a first podium finish, could do with a slice of good fortune after the disappointment in the desert.
Four-time champion team mate Sebastian Vettel, who spun and was outpaced by Leclerc two weeks ago, will also be fired up to re-establish his number one status and close the points gap to Mercedes.
The German has won just once in China, when he handed Red Bull their maiden victory in 2009, before the current V6 turbo hybrid era.
Red Bull will be on the lookout for any opportunity to repeat last year's success on the 10th anniversary of that first win.
Win, lose or not even here, Woods always in Masters spotlight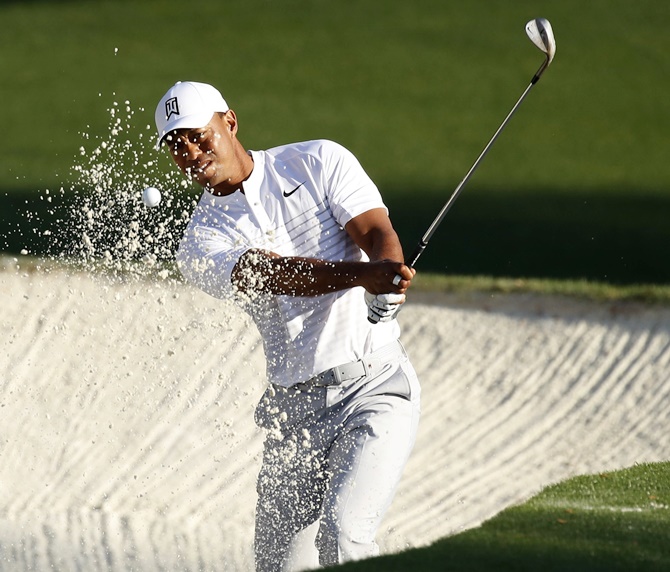 It has been 11 years since Tiger Woods last won a major and 14 since he claimed a Green Jacket yet like Augusta National itself some things never seem to change as the 43 year-old again took his place in the Masters spotlight.
"If Tiger wins my goodness what's that story going to be, it might make the morning papers -- for the next three months," six-time major winner Nick Faldo replied when asked what might be the Masters' biggest storylines when play begins.
Since Woods made his Masters debut in 1995 until a rainy practice round on Tuesday, the American has been the main attraction at the year's first major.
Even when Woods was not at Augusta National, missing the 2014, 2016 and 2017 tournaments due to injury, he was never out of the Masters conversation.
Without a major win since notching number 14 at the 2008 U.S. Open, Woods's Masters drought stretches back even further to 2005 before either of his children, 11 year-old Sam and 10 year-old Charlie, were born.
For golf fans it is a dry spell that is hard to comprehend and for Woods one he admits he never saw coming.
"I would say that I wouldn't have foreseen that, for sure," said Woods. "After I won my 14th, I felt like I still had plenty more major championships that I could win, but unfortunately I just didn't do it.
"Hopefully this year, I put myself there again, and hopefully I'll get it done."
As Thursday's first round approaches Tiger-mania is picking up steam.
After successful back fusion surgery and a long tedious recovery Woods returned to the winner's circle last year, picking up his 80th career title with a stunning victory at the Tour Championship.
Perhaps an even more promising sign of a major breakthrough came at last year's British Open and PGA Championship where he contended in both events.
"It proved to me that I could win again," Woods said of his Tour Championship victory. "You know, I was close a couple of times."
"I just need to clean up my rounds and maybe need to get a break here or there."
Nowhere does the Tiger mystique hang over an event more than at the Masters.
Augusta National has long been a happy place for Woods who along with his four wins has been runner-up twice with a third and three fourth-place finishes.
Coleman to double at US trials, worlds and Olympics
World 100m silver medallist Christian Coleman will go for a sprint double at July's U.S. championships, setting the stage for a run at gold in both at Doha's world championships and the 2020 Tokyo Olympics, his manager told Reuters.
"He is definitely doubling," Emanuel Hudson said in a telephone interview.
"Christian Coleman always has considered himself a 100-200 metres athlete," Hudson added in revealing the world 60m record holder's plans to go for his first double on the global stage.
"The norm is he would be running the 100 and 200. So ideally he is going to run both at the Olympic Games."
A long 2017 collegiate season before Coleman turned professional led the sprinter to contest only the 100m at London's world championships, even though he made the U.S. team in both sprints.
Then last season hamstring problems curtailed his 200m plans.
The decision to double this time, along with world and Olympic implications, assures the U.S. nationals/world trials, scheduled for Des Moines, Iowa, of a major showdown in both events.
World champion Justin Gatlin and indoor bronze medallist Ronnie Baker will likely be Coleman's opponents in the 100m and Diamond League winner Noah Lyles in the 200m.
Lyles has not totally closed the door on doubling, though.