A summary of sports events and sports persons, who made news on Tuesday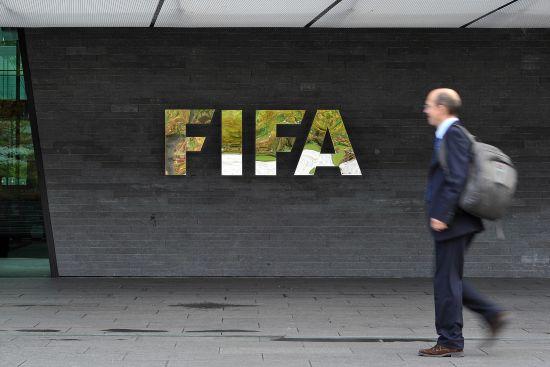 FIFA said on Tuesday it had fined the Russian Football Union 30,000 Swiss francs ($30,000) for racist abuse directed at French players by Russian fans during a pre-World Cup friendly.
A Reuters photographer at pitch level for France's 3-1 win against Russia in March in St Petersburg heard monkey chants directed at French players on several occasions, including when N'Golo Kante came to the sideline for a throw-in.
Russia has pledged to crack down on racism as the country faces increased scrutiny ahead of this year's World Cup, which it will host from June 14 to July 15 in 11 cities including Moscow, St Petersburg and Sochi.
Manav books Youth Olympics berth
Indian paddler Manav Thakkar booked his ticket to the Buenos Aires Youth Olympics by defeating Singapore's Shao Josh Chua 4-0 in Bangkok on Tuesday.
The Indian ranked World No 2 beat Chua 11-4, 11-7, 11-2, 11-9 in the final of the Road To Buenos Aires 2018 YOG Series (Asia).
However, Archana Girish Kamath, missed the bus for third time when she bowed out in the quarter-finals to Hungarian Fanni Harasztovich 3-4.
The top-seeded Thakkar accounted for Jacobo Vahnish of Panama 4-0 in the quarters after his first-round bye and went onto defeat Jordan's Khaled Khader, also with the same margin, to enter the final.
With two easy wins to bank on, the Surat boy exploded when he took on the Singaporean and except for the second game, where he allowed the liberty of a few extra points to his opponent, the Indian played to a plan to book his Youth Olympics berth.
"A big monkey off my back. I had missed the bus on two earlier occasions but was determined to finish it off here," Thakkar said.
Archana had every chance to progress in the quarter-finals when she comfortably led 3-2 and 10-8 in the sixth game.
However, Harasztovich got the better of the Indian beating her 13-11, 8-11, 7-11, 6-11, 11-7, 12-10, 11-5.