Summary of sports events and persons who made news on Monday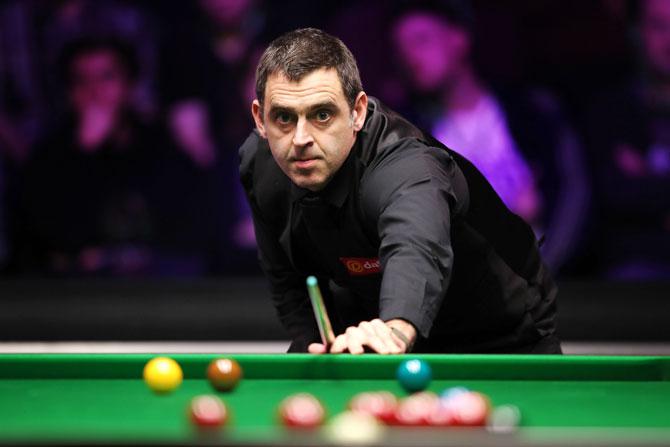 Ronnie O'Sullivan recorded a snooker landmark on Sunday when he became the first player to compile 1,000 career century breaks en route to winning the Players Championship final in Preston.
The English five-time world champion, the most gifted and arguably greatest cueman the game has known, recorded the three 100-plus breaks in his 10-4 victory over Australian Neil Robertson that he needed to reach the milestone.
The player known throughout snooker as "the Rocket" made breaks of 116 and 105 as he shot into a 7-2 lead at the end of the first session before achieving the landmark, fittingly, in the final frame with a 134 to retain his title.
A measure of the 43-year-old's achievement in his 50th career final is that Scotland's Stephen Hendry (775) and John Higgins (745) are the only others to have passed 700.
"I just played really, really well. I played well all week, but I played brilliantly today and to cap it off with 1,000 centuries is great," O'Sullivan told ITV.
"I suppose to me, it's just what I do since I was seven or eight, playing snooker, potting balls -- I love the game.
"It's great for snooker fans all over the world, but those in Preston tonight, they're lucky. It's a great pleasure for me."
Typically, the master showman O'Sullivan marked the landmark moment in style.
As he prepared to pot the red ball that would take him to the thousandth century, the ambidextrous player switched to stroke the ball left-handed into the centre of the pocket.
It was his 35th title, achieved at the same Preston Guild Hall venue where he won his first in 1993 when he beat Hendry in the UK Championship final to become the youngest winner of a ranking event at the age of 17 years and 358 days.
The latest achievement from one of Britain's favourite and most colourful sportsmen earned O'Sullivan plaudits from top athletes including Belgian soccer luminary Eden Hazard who sent him a message on a celebratory film produced by World Snooker.
"From one magician to another one, congratulations Ronnie on your 1000 centuries," Hazard said on the governing body's YouTube channel.
Stephen Fry, the British actor and author, added: "It's been a privilege to be alive at the same time as you Ronnie, let's put it like that.
"It's a wonderful thing, so thank you as well as congratulations."
IAAF maintains ban on Russian athletics over doping scandal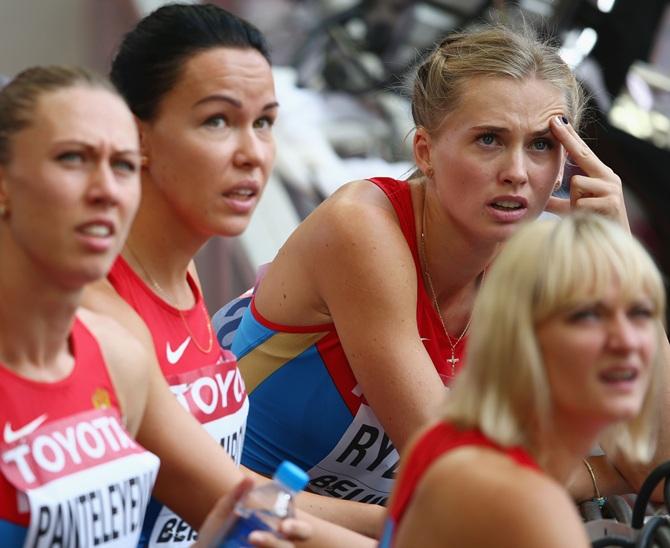 World athletics governing body IAAF said on Monday it had decided not to lift a ban on Russia's athletics federation over doping, saying it was still waiting to receive data collected from Moscow and financial compensation for its investigations.
Russia's athletics federation (RUSAF) has been suspended since 2015 following a World Anti-Doping Agency (WADA) report that found evidence of widespread doping in the sport.
The IAAF's governing council discussed the possibility of lifting the ban at a meeting in Doha on Sunday and Monday. But Rune Andersen, chair of the IAAF's Russia Taskforce, said Moscow had yet to meet two conditions.
"Logistical" issues had held up financial compensation, including for the taskforce's costs and legal costs in cases Russia had brought to the courts, he said. And the IAAF had not yet not received analytical data and samples from a Moscow lab, which are now still being assessed by WADA.
"Those (issues) need to be resolved. As soon as we have everything we need... we will seriously reconsider and recommend to the IAAF council for reinstatement (of Russia)," he said.
Russian authorities have denied their doping programme was "state-sponsored" but have accepted that senior officials were involved in providing banned substances to athletes, interfering with anti-doping procedures or covering up positive tests.
Russia's reinstatement has been rejected on numerous occasions by the IAAF over the past three years. Should it fail to meet conditions in the coming months, it could risk missing out on sending a team to September's world athletics championships in Doha, Qatar.
Since 2015, some individual Russian athletes have been allowed to compete internationally as neutrals provided they met certain criteria that showed they had operated in a dope-free environment.
Kavinder Singh Bisht grabs gold at GeeBee boxing tournament
Kavinder Singh Bisht has grabbed the gold medal in the 56kg category after defeating his Indian counterpart Mohammed Hussamuddin in the finals in Helsinki, Finland.
Bisht defeated 2018 Commonwealth Games bronze medalist Hussamuddin 5-0 in a thrilling all-Indian final.
The Uttarakhand boxer gave a spectacular performance overcoming a cut sustained above his right eye to secure his maiden international gold in the bantamweight category.
Hussamuddin had to settle for the silver medal, along with him Govind Kumar Sahani, Shiva Thapa and Dinesh Dagar also won silver medals in 49kg, 60kg and 69kg respectively.
Sahani was defeated by Thailand's Thitisan Panmod in the finals whereas Shiva Thapa and Dinesh Dagar suffered defeats at the hands of Arslan Khataev and Pat McCormack.
Sachin Siwach (52kg), Sumit Sangwan and Naveen Kumar (91kg) had to settle for the bronze medal after their semi-final losses.
At the end of the tournament, India has an impressive tally of medals, winning one gold, four silver, and three bronze.
US Olympic gold medalist Kelly Catlin dies, suicide suspected
Kelly Catlin, member of the US women's pursuit team that earned a silver medal at the 2016 Olympics in Rio, has died at age 23.
"There is not a minute that goes by that we do not think of her and think of the wonderful life she could have lived, there is not a second in which we would not freely give our lives in exchange for hers. The hurt is unbelievable," VeloNews quoted the father of Kely Catlin, Mark Catlin as saying.
A report in VeloNews on Sunday said Catlin committed suicide on Thursday night, citing an e-mail from her father Mark and Facebook posting from her brother Colin.
"The US cycling community suffered a devastating loss with the passing of Kelly Catlin, our USA Cycling National Team member," our thoughts and prayers are with the Catlin family. Kelly was more than an athlete to us, she was and will always be part of the USA Cycling family. This is an incredibly difficult time for the Catlin family and we want to respect their privacy while they support each other," USA Cycling said in an official statement.
Catlin earned three consecutive world championship titles with the U.S. women's pursuit team from 2016-2018.
She also raced with the Rally UHC Pro Cycling team on the road.
In addition to her cycling career, Catlin was pursuing a graduate degree in Computational Mathematics at Stanford University.
Kenyan federation official killed in Addis Ababa crash
A senior Kenyan football official was among the 157 people killed in an Ethiopian Airlines crash, the country's federation said on Monday.
Hussein Swaleh, former general secretary of the Kenyan Football Federation (KFF), had been returning to Nairobi after serving as a match commisioner in Friday's African Champions League game between Ismaili and TP Mazembe Englebert in Egypt, the KFF and Confederation of African Football said.
"The President of the Confederation of African Football, Ahmad Ahmad, and all the African football family send their condolences to our dearest Hussein Swaleh Mtetu's family, his relatives and to the Kenyan Football Federation," CAF statement said.
The plane, bound for Nairobi, crashed minutes after take-off from Addis Ababa on Sunday, killing all on board.