Summary of sports events and persons who made news on Monday.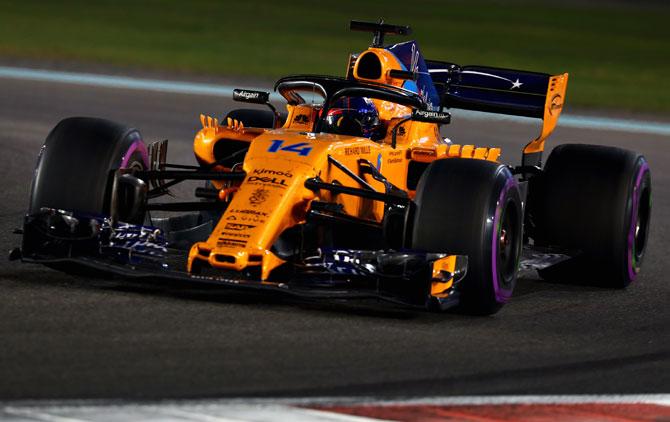 British American Tobacco, which had its own Formula One team before selling to Honda in 2006, is returning to the sport under a multi-year global partnership with McLaren.

Both sides said in a statement announcing the deal on Monday that the partnership will focus solely on BAT's "potentially reduced risk products" with an emphasis on technology and innovation.

"McLaren Applied Technologies will work with BAT on areas including battery technology and advanced materials. The two companies will share best practice, innovation know-how and mutual experience," it added.
Tobacco advertising was widespread in Formula One until a ban in 2006 led most teams to kick the habit and seek sponsors elsewhere.

Ferrari's partnership with Philip Morris International, whose Mission Winnow initiative focuses on smoke-free 'heat not burn' products and is the team's title sponsor, has been going for more than 40 years, however.

BAT, the world's second-biggest international tobacco company by revenue, bought Tyrrell in 1997 and competed as British American Racing (BAR) from 1999 to the end of 2005 when Honda took over.

Honda then quit at the end of 2008, handing over to principal Ross Brawn who led them to victory in both championship under his own name in 2009.

In 2010 they became Mercedes, who have won both titles for the past five years.
Australia's Barty savours 'best feeling' after downing US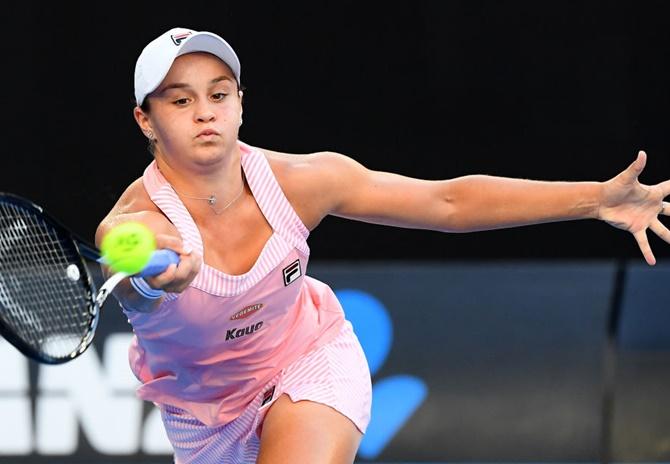 Australia's Ashleigh Barty continued her bright start to the season by winning all three of her Fed Cup ties to send the United States crashing out of the team tournament on Sunday.
The world number 13, who reached her first Grand Slam quarter-final at her home Australian Open last month, beat Madison Keys and Sofia Kenin in the singles before teaming up with Priscilla Hon in the decisive doubles tie to seal a tense 3-2 win in Asheville, North Carolina.
"It's the best feeling in the world, to be honest," Barty told reporters.
"No matter what the crowd is like, when you're playing with Australia written on your back, wearing the green and gold, it's the best feeling, regardless if you're home or away."
Seven-times champions Australia, bidding for their first title since 1974, sealed their first semi-finals berth since 2014 and will meet Belarus at home in April.
Third seed Belarus, with twice Grand Slam champion Victoria Azarenka playing her first tie in three years, thrashed Germany 4-0, while Romania stunned defending champions Czech Republic 3-2 and will take on France in the other semi-final.
Belarus would present a "very challenging tie", Australian number three Daria Gavrilova said.
"They actually have a really young team, as well," said the world number 47.
"(Aryna) Sabalenka is probably playing her best tennis right now. (Aliaksandra) Sasnovich is right behind her. She's been pretty consistent. They've got Azarenka. She brings the experience to the team.
"But we'll have the home advantage. Hopefully we can get to the finals."
Verstappen completes Brazil GP punishment at steward event
Red Bull's Max Verstappen has completed the public service punishment imposed on him after last year's Brazilian Grand Prix by attending a gathering of international race stewards in Geneva.
The International Automobile Federation, Formula One's governing body, said on Sunday that the 21-year-old Dutchman had taken part in interactive case study sessions with race officials over the weekend.
"We are doing our job on the track, trying to get the best out of the race, and it's clear that the stewards are doing their job to find the best way to reach a fair decision," Verstappen was quoted as saying.
"It's been a good lesson for me and I've learned a lot, both in my day in Marrakesh, which I really enjoyed and which gave me a good understanding of the stewards, and now here."
Verstappen, the youngest ever Formula One winner, was ordered to do two days of public service for an angry confrontation with Force India's Esteban Ocon at Interlagos in November.
Verstappen was leading the Brazilian Grand Prix when he tried to pass backmarker Ocon, who attempted to retake the position but made contact and sent the Dutchman into a spin that cost him victory.
The Red Bull driver angrily confronted the Frenchman afterwards and gave him a shove, an action for which he was then punished.
Verstappen served the first of the two days by joining officials at an all-electric Formula E race in Morocco last month, observing how race decisions were made.
The FIA said Verstappen had joined a competitors' panel discussion in Geneva with triple World Touring Car Champion Andy Priaulx, M-Sport world Rally team Principal Richard Millener and BMW Motorsport Director Jens Marquardt.
The Dutch driver will be back in the cockpit in Spain in just over a week's time with pre-season testing starting in Barcelona on Feb 18.
The Formula One season starts in Australia on March 17.