'We are deeply concerned by the disturbing allegations and will continue to closely monitor the situation.'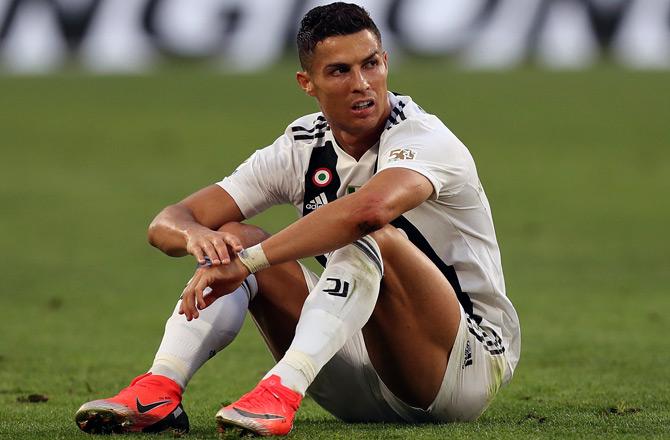 Sportswear maker Nike Inc and video game maker Electronic Arts Inc said on Thursday they are concerned about rape allegations against Cristiano Ronaldo, one of the world's best football players.

The 33-year-old athlete on Tuesday denied rape allegations levelled against him by a woman who sued him in court in Nevada.
"We are deeply concerned by the disturbing allegations and will continue to closely monitor the situation," Nike said in a statement.

Nike has worked with Ronaldo since 2003 and in 2016 announced a lifetime deal with him worth which could be worth as much as $1 billion, according to Forbes magazine.

Nike did not respond immediately to a request to confirm the statement.

Electronic Arts has featured Ronaldo on the cover of its EA Sports' FIFA series for two years.

"We have seen the concerning report that details allegations against Cristiano Ronaldo," an EA spokesperson said.

"We are closely monitoring the situation, as we expect cover athletes and ambassadors to conduct themselves in a manner that is consistent with EA's values," the company said.

Kathryn Mayorga sued Ronaldo in a district court in Clark County, Nevada, alleging he raped her in 2009 in a Las Vegas hotel penthouse suite.

The player has said his conscience is clear and that he would await the results of any investigation.

"I firmly deny the accusations being issued against me. Rape is an abominable crime that goes against everything that I am and believe in," the world-famous athlete wrote in a tweet to his 75 million followers.

Ronaldo transferred from soccer team Real Madrid to Italian champions Juventus this summer for 100 million euros. Juventus broke their silence on the situation on Wednesday afternoon on Twitter, fully backing Ronaldo.

"Cristiano Ronaldo has shown in recent months his great professionalism and dedication, which is appreciated by everyone at Juventus," the team tweeted.

"The events allegedly dating back to almost 10 years ago do not change this opinion, which is shared by anyone who has come into contact with this great champion," Juventus said.
Source:
© Copyright 2021 Reuters Limited. All rights reserved. Republication or redistribution of Reuters content, including by framing or similar means, is expressly prohibited without the prior written consent of Reuters. Reuters shall not be liable for any errors or delays in the content, or for any actions taken in reliance thereon.