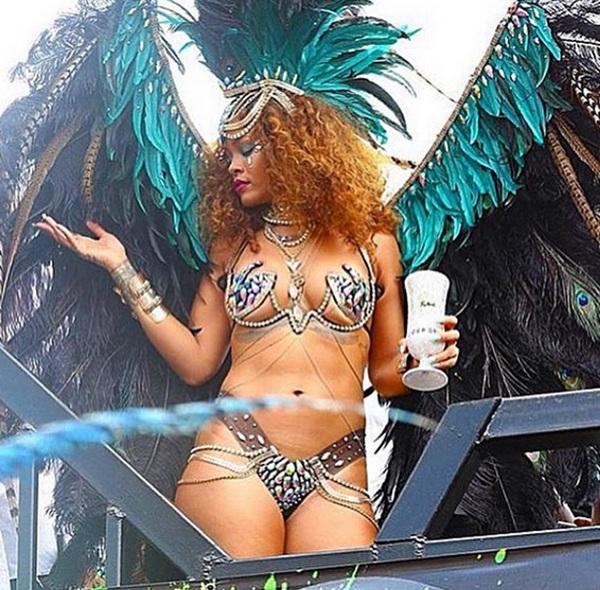 Pop star Rihanna soaks up the atmosphere. Photograph: Instagram
Formula One driver Lewis Hamilton has fueled speculation that he is in a romantic relationship with pop star Rihanna.
The Barbadian beauty was in the Caribbean islands for the annual Kadooment Day carnival and Mercedes driver made it a point to experience the island life.
World champion Hamilton increased his lead over Mercedes teammate Nico Rosberg to 21 points, was soaking up the atmosphere in Rihanna's party truck in Bridgetown.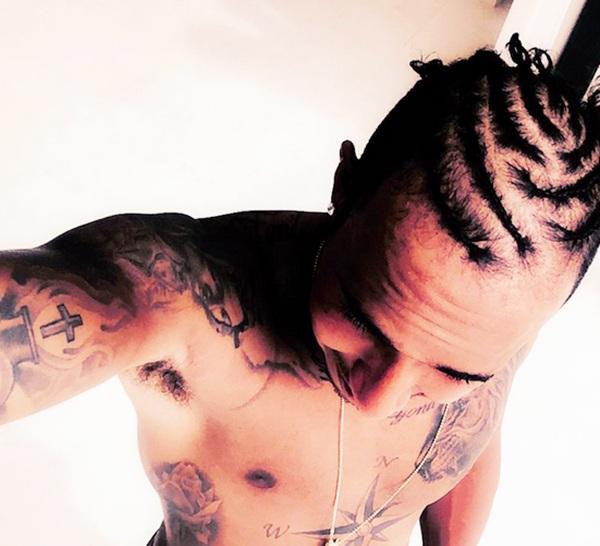 Lewis Hamilton sports new hairdo. Photograph: Instagram
The Kadooment Day parade is the culmination of the Crop Over Festival Season, a West Indian celebration marking the end of the sugar-cane harvest; and Rihanna, a multiple award-wining singer was definitely in the spirit of the occasion.
The 26-year-old singer featured in a diamond studded teeny-weeny bra and matching huge feathered head-dress.
The Formula One champion looked fresh and carefree in his short twist braids.