South Koreans blamed Russian President Vladimir Putin and biased judging at the Sochi Games after their top skater Kim Yuna was denied back-to-back Olympic golds by Russia's Adelina Sotnikova.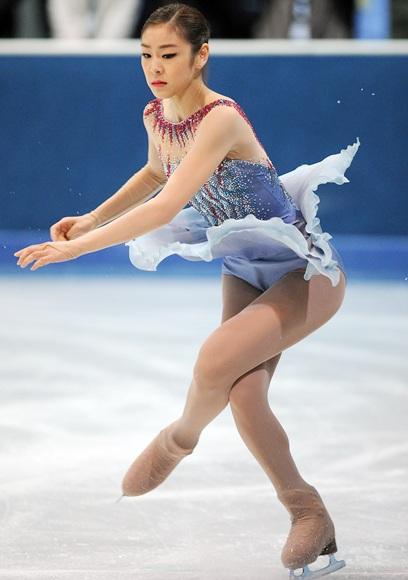 In her final Winter Olympics, 23-year-old Kim was beaten by 5.48 points by Sotnikova, who secured Russia's first ladies singles gold, despite a flawless performance from South Korea's most loved and best-known athlete.
Many in this country of 50 million people stayed up until the early hours of Friday expecting to see "Queen Yuna" join Germany's Katerina Witt and Norway's Sonja Henie as the only women to win successive Olympic figure skating golds.
Instead they were left shocked and angry, and by early afternoon on Friday more than 800,000 people had signed an online petition demanding an inquiry into Kim's loss.
Mainstream newspaper Dong-a Ilbo thundered that the judging, which has been questioned by other athletes in Sochi, was "the home turf score plus Putin's score", referring to Russia's president who has made the games a testament to his rule.
Kim has battled injury to sustain her career and had a long term duel with Japan's Mao Asada that saw her win gold in Vancouver four years ago.
Many South Koreans said they believed the outcome would have been different had their country been larger and more powerful.
"Why did you invite all of us if you were going to have Putin's little sports meeting?" Bae Sung-jae, a commentator for broadcaster SBS, said on his Twitter feed.
The anger at Russia was matched by sympathy for Kim as South Korean television showed endless reruns of her performance on Sochi's ice through Friday morning along with footage of her rise to fame from her initial steps on ice as a young girl.
"Yuna was still so beautiful," said 32-year-old fan Kim Young-min in Seoul.
Despite the loss in Sochi, the phrase "Thank you, Yuna" topped the most searched keyword on the nation's biggest Internet portals Naver and Daum throughout Friday morning.
The skater thanked her fans after her loss.
"What mattered was that I was here to compete," she said.
After 17 years as a skater that saw her rise from a six-year-old kid who dabbled in figure skating for fun to the Olympic and world champion, Kim is preparing for the next chapter of her life.
Although she has not announced any specific plans yet, she has said she will not leave the sport completely.
"She is and will be our gold medallist forever and we will be rooting for her next phase of life," said 31-year-old Kim Byoung-in.
Image: Kim Yuna
Photograph: Dave Sandford/Getty Images