World Cup sponsors are in an awkward position, experts said, because they are under pressure from consumers to distance themselves from any corruption, but such sponsorships are lucrative in the long term.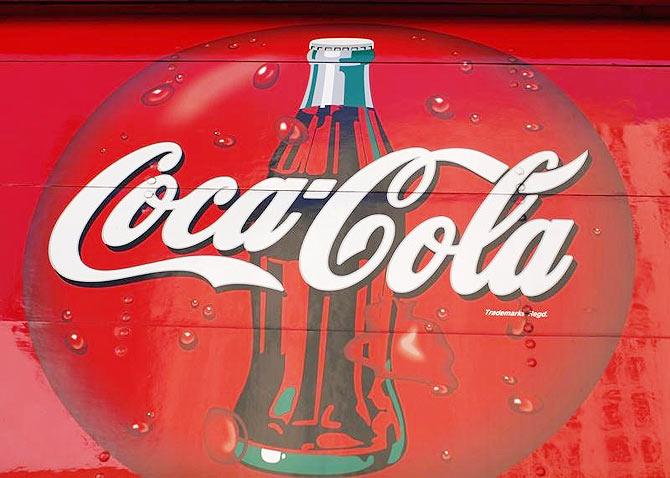 A Coca-Cola logo is pictured on the back of one of their corporate delivery trucks in San Diego, California. Photograph: Mike Blake/Reuters
Soccer World Cup sponsor Nike Inc said it was cooperating with authorities after bribery and corruption charges against senior FIFA officials were announced by US prosecutors and arrests were made in Switzerland.
US prosecutors issued an indictment on Wednesday accusing nine officials from soccer's world governing body and five sports media and promotions executives of bribes involving more than $150 million over 24 years.
- FIFA: Swiss open criminal proceedings tied to 2018, 2022 World Cup bids
- Six officials arrested and detained in Zurich over FIFA graft
- Maradona delights in FIFA scandal; backs Prince Hussein for top job
- Undeterred by arrests, FIFA boss Blatter plots another great escape
The indictment also said that in 1996, a global sports company, which was not identified in court documents, agreed to pay $160 million over 10 years to become the Brazil team's exclusive footwear, apparel, accessories and equipment supplier. That was an apparent reference to Nike Inc, which sponsored the Brazil national team.
The indictment said the company agreed to financial terms not in the initial contract, which included paying an additional $40 million to an affiliate of the team's marketing agent with a Swiss bank account and referring to the amount as "marketing fees."
US Attorney General Loretta Lynch was asked at a news conference if there was any liability for companies that had won marketing rights and if they were being investigated. She said she could not comment on specifics of who else was a target or subject of the investigation "except to say that the investigation is continuing and covers all aspects."
She declined to comment when asked if one of the companies was Nike.
Nike later said in a statement, "Like fans everywhere, we care passionately about the game and are concerned by the very serious allegations."
"Nike believes in ethical and fair play in both business and sport and strongly opposes any form of manipulation or bribery. We have been cooperating, and will continue to cooperate, with the authorities," the company said.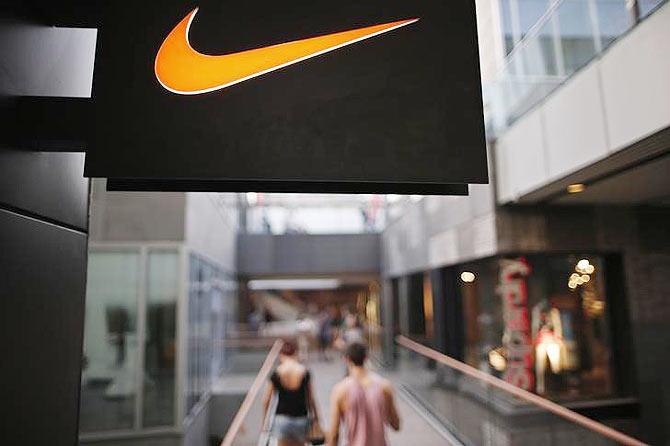 People walks past a Nike shop under the company logo at the Sanlitun shopping area in central Beijing. Photograph: Petar Kujundzic/Reuters
German sportswear company Adidas and beverage company Coca-Cola Co called on FIFA to increase transparency and resolve the controversy.
"This lengthy controversy has tarnished the mission and ideals of the FIFA World Cup and we have repeatedly expressed our concerns about these serious allegations," Coca Cola said.
Anheuser-Busch InBev and McDonald's Corp said they were in contact with FIFA and were monitoring the situation.
On Thursday, South Korean automaker Hyundai Motor, the sole Asian FIFA partner for the 2018 World Cup due to be held in Russia, said it was "extremely concerned" about the legal proceedings against FIFA executives.
World Cup sponsors are in an awkward position, experts said, because they are under pressure from consumers to distance themselves from any corruption, but such sponsorships are lucrative in the long term.
"The value of the sponsorships is very high or they wouldn't be prepared to pay so much for it," said Interbrand Chief Executive Jez Frampton.
"Football is one of the few global properties that enables you to connect with people around the world."
Rob Prazmark, president of 21 Sports & Entertainment Marketing Group, a global sports and event sales agency said companies were unlikely to pull their sponsorships altogether.
"These sponsors put a lot of money into associating with the World Cup," Prazmark said. "They'll give them a little bit of time to get their house in order."

Visa Inc has told FIFA it could end its sponsorship of soccer's world governing body if it does not act fast to restore the reputation of the game after senior officials were arrested on bribery and corruption charges.
The statement from Visa, which became a FIFA partner in 2007 and recently extended the relationship until 2022, was the strongest so far as sponsors lined up to express concern about the scandal engulfing the world's most popular sport.
"Our disappointment and concern with FIFA in light of today's developments is profound. As a sponsor, we expect FIFA to take swift and immediate steps to address these issues within its organization," the world's largest credit and debit card company said.
"This starts with rebuilding a culture with strong ethical practices," it said. "Should FIFA fail to do so, we have informed them that we will reassess our sponsorship."