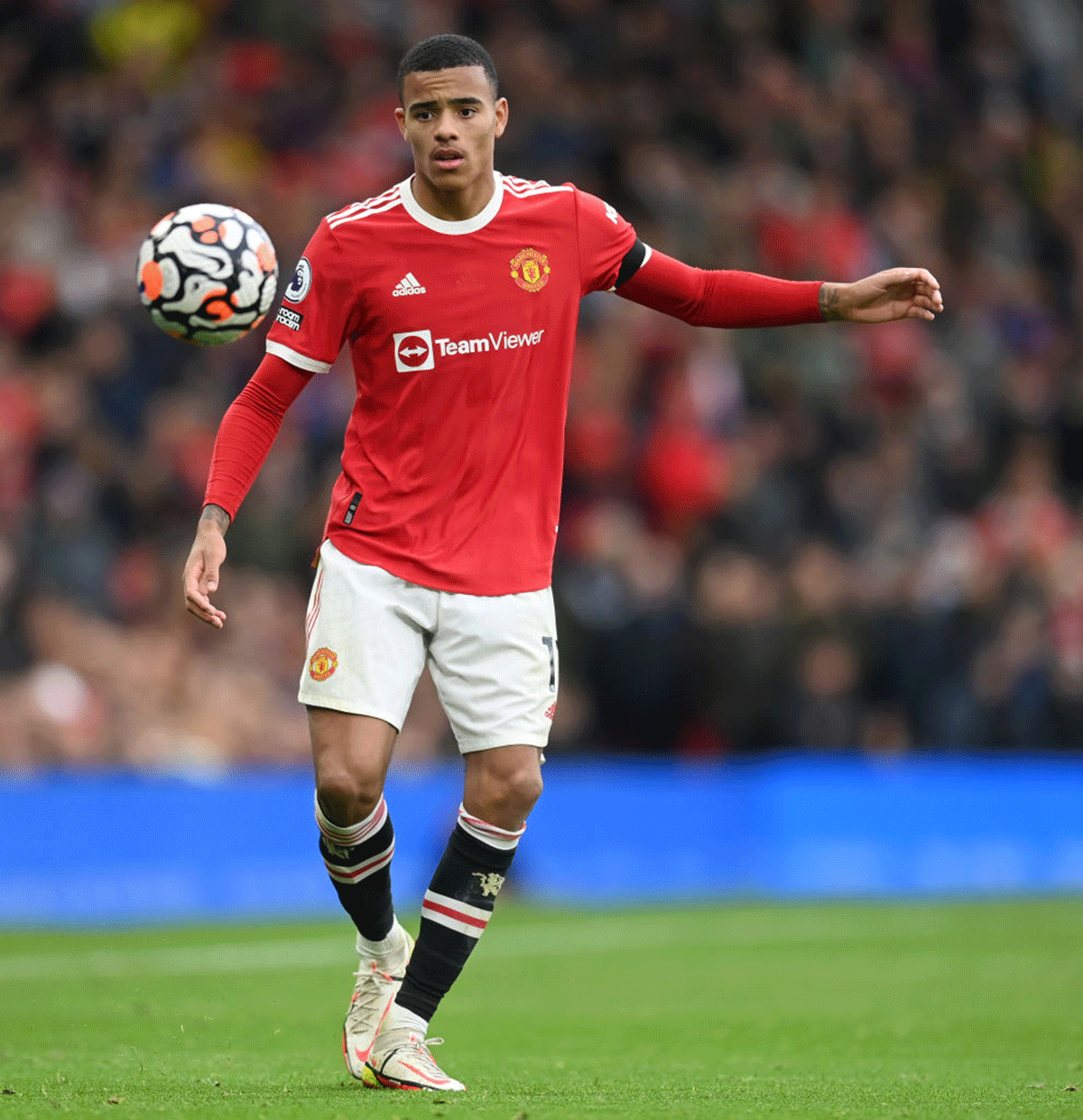 Manchester United's Mason Greenwood is no longer being sponsored by Nike, the sportswear giant said on Monday, after the forward was arrested on suspicion of rape and assault of a woman.
The player was later also arrested on suspicion of sexual assault and making threats to kill.
Greenwood, 20, was released on bail last week pending further investigations but he remains suspended by the Premier League club until further notice.
Nike said last week they had suspended their relationship with Greenwood as they were concerned by the allegations.
They have now dropped the player altogether.
"Mason Greenwood is no longer a Nike athlete," Nike said in a statement.
The allegations against Greenwood -- including video, photographs and a voice note -- were posted on Instagram and later deleted. He was first arrested on Jan. 30 and placed in police custody before being released on February 2.
Barcelona, Spotify agree sponsorship deal worth 280 million euros
FC Barcelona are set to announce a shirt and stadium sponsorship agreement with Spotify, Catalan radio station Rac1 reported on Monday.
According to the Rac1 report, the LaLiga side have agreed a three-year deal with the streaming music platform worth 280 million euros ($320 million).
The deal will see Barca's men's and women's team bearing the Spotify logo on their shirts while the company will be the first brand to sponsor the club's Camp Nou stadium, with an official announcement expected on Tuesday, added the report.
Japanese retailer Rakuten has sponsored the men's team since 2017 while toolmaker Stanley Black & Decker became the women's team official shirt sponsor in 2018.
Barcelona and Spotify could not immediately be reached for comment.
Eriksen seeks return to 'normal life' with Brentford
Denmark midfielder Christian Eriksen said joining Premier League club Brentford offers him the opportunity to return to a "normal life" as he seeks a comeback seven months after suffering a cardiac arrest.
Eriksen, who collapsed during a European Championship match against Finland in Copenhagen and was given life-saving CPR treatment in front of shocked fans and team mates, signed for Brentford last month as a free agent for the rest of the season.
The 29-year-old is now fitted with a special heart-starting device known as an Implantable Cardioverter Defibrillator (ICD). Inter Milan terminated his contract in December because the ICD device is not permitted in Serie A.
"The challenge was more overcoming what really happened. You want to get back to normal, but for me, normal was getting back to playing in Italy but I wasn't allowed to do this," Eriksen said in a club interview published late on Monday.
"So for me, the normal had to change. We have the chance to get back to a normal life at Brentford."
Eriksen has not played a competitive match since his collapse, although he trained with his former club Ajax Amsterdam to build up his fitness.
"I feel very good, been doing a lot of running so condition and strength-wise, I am in a very good place. It's only the football touch that needs to come back. The training and game minutes to get up to speed," he added.
"I'm excited to show that you can, with an ICD, and if you have had a cardiac arrest, if you do the proper tests and everything is OK you can play again. I am happy about it."
Brentford play at Manchester City on Wednesday in the Premier League.
Leicester fan charged with assault after Forest incident
A Leicester City fan who was arrested for clashing with Nottingham Forest players during their FA Cup fourth-round game at the weekend has been charged with multiple counts of assault, Nottinghamshire Police said on Monday.
Cameron Toner, 19, ran onto the pitch and attacked Forest players while they were celebrating their third goal in a shock 4-1 win over the holders at the City Ground on Sunday.
"(Toner) has been charged with three counts of common assault and going onto a playing area at a football match," the police said in a statement.
"He has been released on conditional bail, including a condition not to attend any football stadium on the date of any live football match."
Leicester condemned the incident and handed a lifetime ban to Toner, who will appear at the Nottingham Magistrates' Court on February 24.