News of all that's transpired on and off the football field.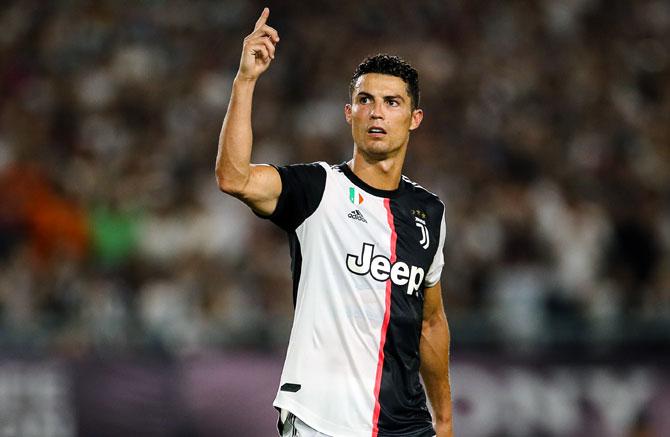 Soccer fans in South Korea are taking legal action to seek compensation after Cristiano Ronaldo failed to play in a friendly during Juventus' pre-season tour in Seoul last week.

Ronaldo had been contracted to play at least 45 minutes against K League All Stars, according to event organisers The Fasta Inc, but ultimately sat out the entire game at a packed Seoul World Cup Stadium.
An online community was formed on South Korea's Naver web portal to protest Ronaldo's lack of participation, and two members reached out to lawyer Kim Min-ki to file a lawsuit against the match organisers.

"Many purchased tickets to see Ronaldo. The Fasta publicised that the company had a deal with Juventus which stipulated Ronaldo would play for at least 45 minutes and that Ronaldo would hold a fan signing event," Kim told Reuters.

Phone calls to The Fasta by Reuters were not answered, while officials at Juventus did not immediately reply to requests for comment.

The lawsuit is seeking compensation of 70,000 won ($59) per ticket, 1,000 won for the ticket commission fee, and 1 million won ($847) each for compensation for "mental anguish".

"Normally in such cases the plaintiffs will be refunded the price of the tickets, but I put this under a special case since the company, through false advertising, took advantage of the football star's fans," Kim added.

"For now we have two plaintiffs who sued the company, but I have been getting a lot of calls today and I assume there will be some 60,000 more.

"As for the mental anguish part, I'd like to say some of them are raucous fans, the real avid fans. So for them it is very painful because they love Ronaldo and want to protect him, but they can't, given the situation."

The Fasta CEO Robin Chang confirmed to local broadcaster SBS that the contract stipulated Ronaldo play 45 minutes and said she found out that the 34-year-old would not take part 10 minutes into the second half.

"When I went to argue with (Pavel) Nedved, the vice president of Juventus, all he said was 'I also wish Ronaldo ran, but he doesn't want to. Sorry, there's nothing I can do.' I was so frustrated," Chang told SBS.

The Fasta issued a press release on Saturday saying Juventus did not abide by the terms of the contract. South Korea's professional soccer governing body, K League, said on Tuesday that it has sent a letter of protest to Juventus for violating the contract.
Ronaldinho in financial trouble?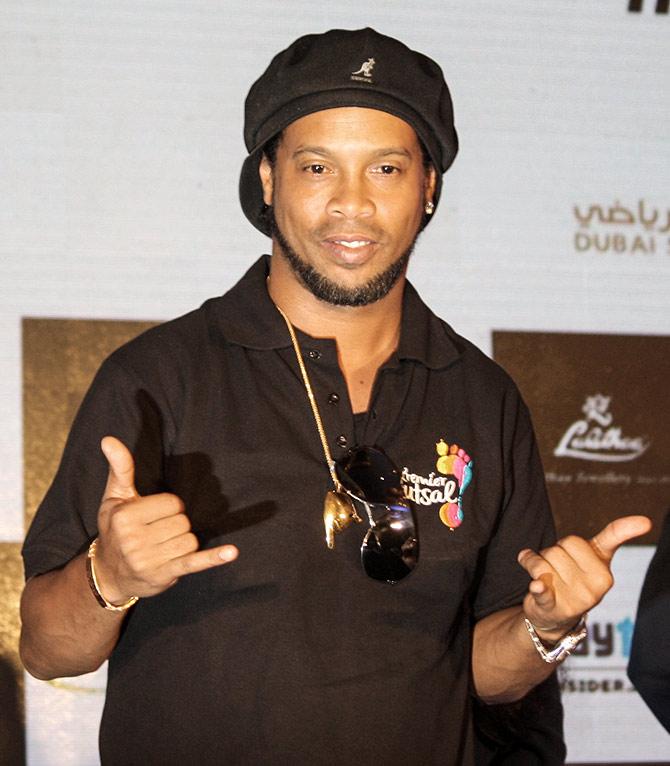 A court in southern Brazil has forbidden ex-Barcelona striker Ronaldinho from selling 57 of his real estate properties due to an unpaid environmental fine and other debts, a Brazilian newspaper reported on Monday.
The Folha de S.Paulo paper said the former World Player of the Year owes 9.5 million reais ($2.51 million) in unpaid environmental fines after illegally building a pier at his lake house in Porto Alegre.
Creditors have also taken action to recover 7.8 million reais in other debts, Folha said.
Authorities have confiscated Ronaldinho's passport until the cases are resolved, the newspaper added.
The judge in Porto Alegre told Reuters the case fell under judicial secrecy rules and would not confirm or deny any details about the newspaper report.
Ronaldinho's lawyer denied the player's assets were under restriction but told Folha de S.Paulo he could not comment on the details of the case because of the judicial secrecy ruling.
The 39-year-old striker retired from football in 2015 after spells with a host of clubs in Brazil and Europe.
He was twice voted FIFA player of the year while playing for Barcelona and he also won the World Cup with Brazil in 2002.
Solskjaer's son in Kristiansund squad for Man United friendly
Ole Gunnar Solskjaer's son Noah could make his first-team debut against Manchester United after being included in the Kristiansund squad that will face his dad's side in a friendly in Oslo on Tuesday.
The 19-year-old midfielder has made his way through the junior ranks and been training with the senior team, who play in the Norwegian top flight, and he and several other young players have been rewarded with call-ups for the prestigious friendly.
"While his dad was a deadly effective player the closer he got to the box, Noah is more the kind of player to create attacks. He has a lot of skills and he has football in him. Noah has gone to a good school," Kristiansund coach Christian Michelsen said of the tall playmaker.
Manchester United striker Romelu Lukaku, who has been linked with a transfer to Serie A side Inter Milan, has not made the journey to Norway.
PSG sign Everton's Gueye on four-year contract
Paris St Germain have signed Everton midfielder Idrissa Gueye on a four-year contract, the French champions said on Tuesday.
The 29-year-old Senegal international joined Everton from Aston Villa in 2016 and made 108 appearances for the Merseyside club. He spent five years at Lille before moving to England, winning a league and cup double with the French club in 2011.
Financial details of the deal were not disclosed, but British media reported earlier that PSG would pay about 30 million pounds ($36.49 million) for the player.
"I'm immensely proud to sign for Paris Saint Germain," Gueye said in a statement on PSG's website.
"I wanted to give a new boost to my club career by joining Paris Saint Germain, one of the most structured and ambitious sports projects in Europe.