News of all that's transpired on and off the football field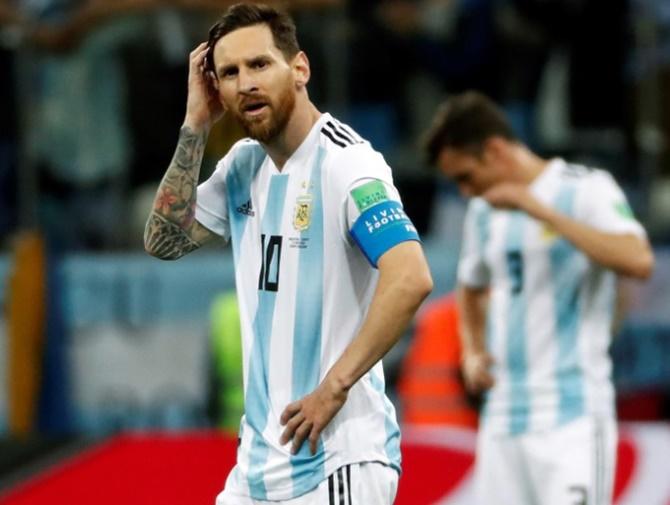 Argentina's Lionel Messi has been banned from international duty for three months and fined $50,000 after levelling accusations of "corruption" at South American soccer chiefs during the Copa America.
Messi was sent off against in the Copa America third-place playoff and afterwards alleged that the tournament had been fixed in favour of hosts Brazil, who beat Argentina in a controversial semi-final on their way to the title.
The Argentina captain called the South American Football Confederation (CONMEBOL) "corrupt" and did not attend the ceremony to pick up his medal. He was handed a one-match ban and a $1,500 fine for his sending off last month.
CONMEBOL had said that the Barcelona forward's comments were "unacceptable".
"The player is suspended to play official and friendly matches with his national team in that period of time," the organisation said in a statement on Friday.
The ban means Messi will miss Argentina's upcoming friendlies against Chile and Mexico in the United States in September and another against Germany in Dortmund on October 9.
He can appeal against the latest sanctions within seven days.
Manchester United agree record deal to sign Maguire from Leicester - reports
Manchester United have reached an agreement with Leicester City to sign centre back Harry Maguire with a transfer fee of 80 million pounds ($96.96 million) agreed, British media reports said on Friday.
Should the deal go through, Maguire will become the most expensive defender in the world, surpassing the 75 million pounds Liverpool paid Southampton for Virgil van Dijk last year.
Maguire would also become the Old Trafford club's second most expensive recruit after midfielder Paul Pogba who was signed for a then world-record 89 million pounds from Juventus in 2016.
The 26-year-old England international, who signed a contract extension until 2023 with Leicester last year, played 31 times in the league last season and also scored three goals.
Leicester manager Brendan Rodgers had said that the 2016 league champions had rejected two bids last month for their defender because they did not meet the valuation of the club.
"The club hasn't changed its stance in terms of the valuation for the player," Rodgers told BBC on Thursday.
"I'm obviously relaxed with it. It is what it is. The player has been first class with his attitude in his training."
I want to focus on new season: Jurgen Klopp
Liverpool manager Jurgen Klopp said that he wants to focus on the new season completely and does not want to think much about their Champions League triumph.
"Everybody is talking to you about it. If you win something then everybody feels the need to tell you first of all congratulations, then where they watched, how they felt, how their family felt, how their friends felt, how their dog felt. It's all nice but of course it keeps you in that moment. I want to be completely focused on the new season from a specific point. That's the one thing," Goal.com quoted Klopp as saying.
"When we said we have to get rid of the backpack of the history of the club so we can make a step in the right direction, we have to make sure our own history -- even though it's a very good one -- doesn't keep us in that moment," he added.
Liverpool defeated Tottenham in the Champions League final to win the title.
"That's very important. We will do that, but we have to learn it. Nobody gives you a book that you can read about how to deal with a Champions League win," Klopp said.
However, Liverpool failed to lift the Premier League as they fell one point short from Manchester City, who won their second back-to-back title.
Klopp feels Manchester City will be favourites to win Premier League.
"Because they've won the league twice in a row. That's one reason. Ours was the first year on that level. We have to prove we can be on that level again. That's how it is," he said.
Stephanie Frappart to become first female referee to officiate UEFA Super Cup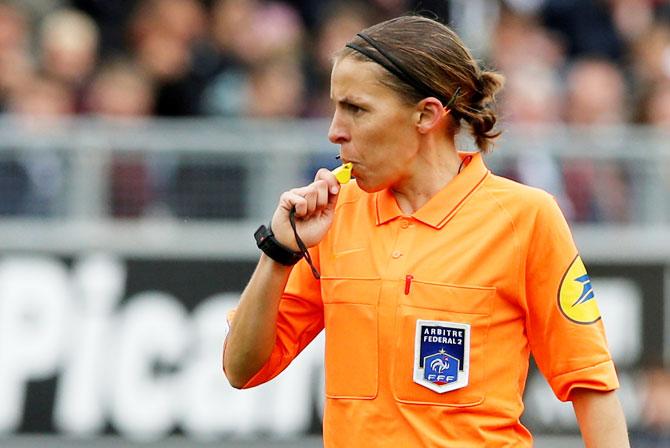 Stephanie Frappart will become the first female official to take charge of a major UEFA competition match when Liverpool face Chelsea in the Super Cup in Istanbul on August 14, European soccer's governing body said on Friday.
Frappart, 35, was the first female referee to officiate a French Ligue 1 match when she took charge of Amiens against Strasbourg in April and also became the first woman to be named in the pool of Ligue 1 referees for next season.
She also officiated the women's World Cup final last month, where the United States beat the Netherlands. Her assistants from that game in Lyon (Manuela Nicolosi and Michelle O'Neal) will be on the team of officials for UEFA's curtain raiser to the season.
"The potential for women's football has no limits and I am delighted that Stephanie Frappart has been appointed to officiate at this year's UEFA Super Cup," UEFA President Aleksander Ceferin said in a statement.
"I hope the skill and devotion that Stephanie has shown throughout her career to reach this level will provide inspiration to millions of girls and women around Europe and show them there should be no barriers in order to reach one's dream."
Switzerland's Nicole Petignat was the first female referee to officiate in UEFA matches when she was put in charge of three UEFA Cup qualifying round games between 2004 and 2009.
The Super Cup is an annual match played between the winners of the Champions League and the Europa League. Liverpool beat Tottenham Hotspur in the Champions League final last season while Chelsea defeated Arsenal in the Europa League final.