News of all that's transpired on and off the football field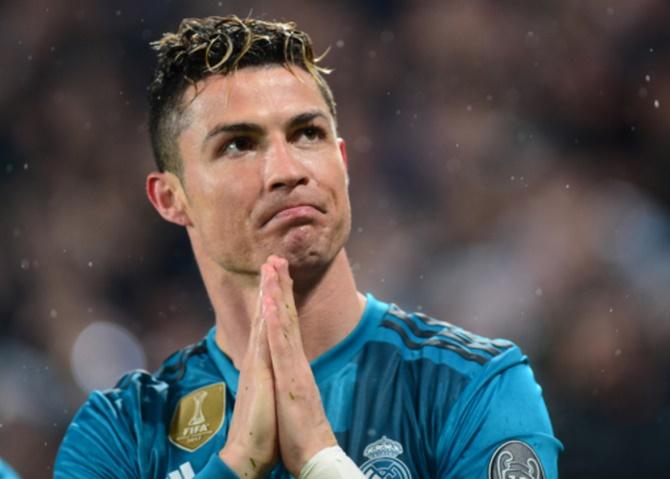 The rape lawsuit against Juventus star Cristiano Ronaldo has been dropped, according to a report from Bloomberg on Wednesday.
A notice of voluntary dismissal was filed last month in Nevada state court in Las Vegas.
The filing, reports AFP, did not say whether the accuser, American woman Kathryn Mayorga, had reached a settlement with Ronaldo. Mayorga filed a complaint in September last year alleging she was sexually assaulted by Ronaldo in 2009 in a Las Vegas hotel.
Ronaldo, 34, the former Manchester United and Real Madrid player, strongly denied the accusations.
Mayorga said last year that while she had agreed to a financial settlement with Ronaldo shortly after the alleged incident, her emotional trauma at the time did not allow her to participate in the mediation process.
Following her renewed accusations, Las Vegas police re-opened an investigation.
Ronaldo is one of the biggest stars of world football and is a five-time winner of the Ballon d'Or award for the world's best player.
Infantino re-elected FIFA president unopposed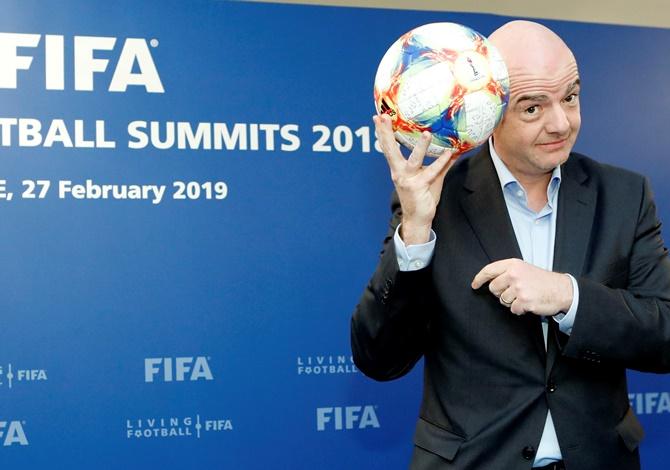 Gianni Infantino was re-elected FIFA president unopposed at the congress of world football's governing body in Paris on Wednesday as he claimed to have turned the organisation from being 'toxic and almost criminal' back to its core values.
Infantino's re-election was marked by a round of applause from the congress after the statutes were changed earlier in the day to no longer require a vote if there was only one candidate for the position.
The 49-year-old Swiss-Italian lawyer now has a four year mandate to try and accomplish his grandiose plans for football which were partly frustrated in his first term.
He has been in charge of FIFA since February 2016, after succeeding Sepp Blatter in the wake of a damaging corruption scandal that Infantino claimed the body had now shaken off.
"Nobody talks about crisis at FIFA any more or rebuilding it from scratch. Nobody talks about scandals or corruption, we talk about football. We can say that we've turned the situation around," he told the congress in a lengthy speech at Paris Expo.
"This organisation has gone from being toxic, almost criminal, to being what it should be -- an organisation that develops football and is now synonymous with transparency, integrity."
"Today everything is open and transparent. It is not possible at FIFA to make hidden payments of do anything unethical with our money. There is no more place for corruption," he claimed.
Infantino said FIFA's previously precarious financial situation was now looking rosy with the organisation's budget increased from $5 billion to $6.4bn and reserves up from $1bn to $2.75bn.
This was despite increased spending on development projects in FIFA's 211 member associations. FIFA spent $1.1bn in the period 2015-18 and will increase the sum to $1.75bn from 2019-2022, he added.
Infantino claimed 11 areas of progress during his tenure, from financial health, women's development, the fight against racism and a scandal-free 2026 World Cup bidding process. However, he said the implementation of the Video Assistant Referee (VAR) system had been his major triumph.
"It's the biggest success story. It has become an integral part of football inside one year. It doesn't change the game, but it helps and cleans the game. It brings justice to the game. It's not perfect but it's very close to perfection," he said.
Infantino also used the opportunity to promote the new-look 24-team Club World Cup, which starts in two years' time but is under threat of a boycott from Europe's top clubs due to concerns over fixture congestion.
"We know that clubs are the heartbeat of the game, they train the players. We need to offer clubs a chance to shine on a world stage and to challenge for a World Cup," he added.
Bayern have not yet tabled bid for Man City's Sane: Rummenigge
German champions Bayern Munich have not yet made an offer for Manchester City winger Leroy Sane despite their long-standing desire to sign him, club CEO Karl-Heinz Rummenigge said.
Bayern, who won their seventh straight German league title along with the German Cup this season, have repeatedly said they would like to lure the speedy 23-year-old winger to Munich.
But Rummenigge said reports of an 80 million euros ($90.15 million) offer for the German were wide of the mark.
"We have not yet submitted an offer for Leroy Sane," Rummenigge told Sportbild magazine. "We are still a long way from this point."
"Initially the player has to decide if he could imagine joining Bayern. Once that is the case then we will go into specific negotiations with Manchester City."
After being voted the PFA's Young Player of the Year for 2017/18, Sane struggled to hold down a regular starting spot at City last season, competing with Raheem Sterling and Bernardo Silva among others.
City coach Pep Guardiola has said he had tried to extend the player's contract over the past year and a half but Sane's reluctance to put pen to paper has raised doubts about his future in Manchester.
"The player is the most decisive factor," Rummenigge said.
"Obviously Leroy has not yet decided. I find him an exciting player both in relation to his football qualities and his character."
Bayern have already signed defender Lucas Hernandez from Atletico Madrid for 80 million euros as they look to become more competitive in Europe, with their last Champions League win back in 2013.
Eriksen ready to leave Spurs for new challenge
Danish midfielder Christian Eriksen says he is ready to leave Tottenham Hotspur to take on a new challenge at another club ahead of next season.
Eriksen, who arrived at Spurs from Ajax Amsterdam in August 2013, has been a pivotal figure in Mauricio Pochettino's squad which finished runners-up to Liverpool in the Champions League and took fourth place in the Premier League.
"I feel that I am at a stage of my career where I would like to try something new," the 27-year-old Eriksen told Danish newspaper Ekstra Bladet.
"I have the deepest respect for everything that is happening at Tottenham and it would not be something negative to stay. But I have also said that I would like to try something new."
"I hope that something will be decided this summer. That is the plan. In football you never know when there could be a decision like that. It could be at any point."
Eriksen has one year left on his Spurs contract and Spanish media reports have linked him with a move to Real Madrid, who are looking to revamp the squad under Zinedine Zidane after a disappointing season in which they finished third in the league.
"Real Madrid is a step up but then it would take Real Madrid picking up the phone and making contact with Tottenham and say that they want Christian," Eriksen added. "And that they haven't done as far as I know."
"It all depends on (Spurs chairman) Daniel Levy and there has to be another club too. Or I will sit down myself at the table and negotiate a new contract."
The news of Eriksen considering his future will come as a blow to Spurs, who were looking to use their emphatic run to the Champions League final as a springboard for next season.
The club have not made a signing since Lucas Moura arrived in January 2018, and Pochettino would hope to keep hold of his experienced players to challenge the likes of Liverpool and reigning champions Manchester City in the Premier League.
Eriksen, however, maintained he is open to extending his stay at Spurs if the clubs on the market do not represent a 'step up' for his career.
"It depends on the possibilities. If there are no exciting offers why shouldn't I stay at Tottenham? If I then sign a new contract depends on the conditions," he added.