New Davis Cup captain Anand Amritraj says focus will be on singles
September 30, 2013 17:18 IST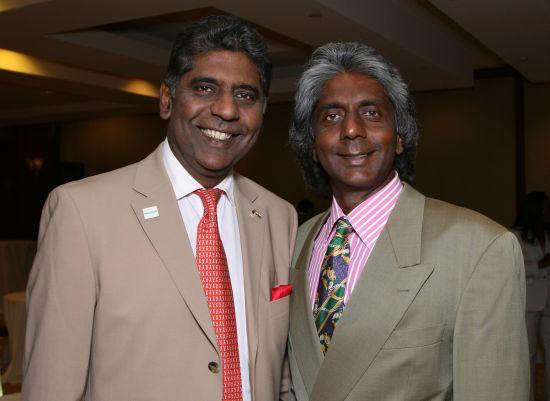 Newly-appointed Davis Cup captain Anand Amritraj is confident it will be "smooth sailing" for the Indian team in 2014.
Insisting that the players' revolt is thing of the past, he said he is looking forward to having a say in the decision-making process.
The All Indian Tennis Association roped in Anand as non-playing captain in place of S P Misra after top players revolted for better playing conditions and demanded a change in the support staff.
"2014 will be different than this year as there were some problems. I think next year would be smooth since the players have got what they wanted; it will be smooth sailing," Amritraj said from Los Angeles in after being appointed India's non-playing captain.
"I am hoping I will be part of the selection process and my input makes a difference. We have to pick the best team. We have to pick the team on ranking as well as on current form; that would be the criteria. Personally, I am concerned with singles and not the doubles, because we have to win two singles," he added.
Captaining India a long-time dream
September 30, 2013 17:18 IST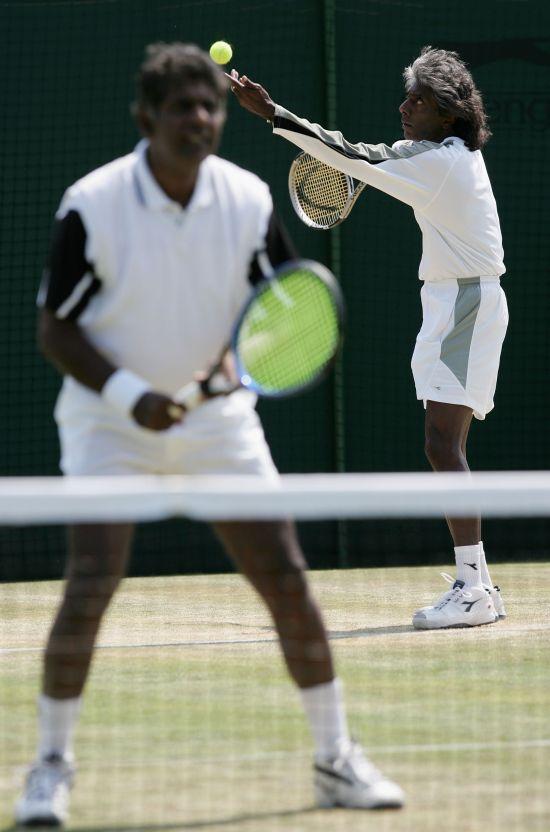 Amritraj, who along with his brother Vijay was part of India's many memorable Davis Cup triumphs, said captaining India was his long-time dream.
"I was always interested in being captain, say for the last 10 years. When they (AITA) first spoke to me in 2002, it did not happen. I am very happy and thrilled to be captain. I thank the AITA and the players for this honour and privilege of making me the captain," he said.
He said his focus will be on singles even as there will be a selection headache because of the presence of lot of good doubles players.
"I will have a word with AITA selection committee. It's a tough choice; we have three great doubles players, but we have only two slots. Rohan (Bopanna) has played unbelievable; he became world number three. It is hard to leave Rohan. Leander won the US Open. Then Mahesh is also there. So doubles is not a problem. We should focus on singles."
Amritraj said since he shares a very good rapport with the Indian youngsters, there is no doubt about his acceptance, but refused to give a direct opinion on the revolt, which shook the Indian tennis early this year.
'Don't think there will be too many challenges off field'
September 30, 2013 17:18 IST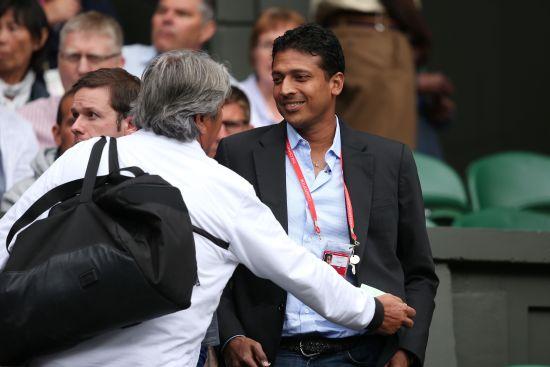 The players boycotted the tie against Korea, forcing the AITA to field a depleted side, which lost 1-4 to the visitors.
"The players felt that they needed to do it. But they came back and played the second tie against Indonesia that was good. It's hard to say whether it was right thing or wrong. They felt they needed to do that and stuck together, I can't comment on that," he said.
"I have good rapport with all the boys. I keep e-mailing them asking about how they are all doing. After my appointment, everybody has mailed me. I can't believe the number of messages I have got in the last one week. Somdev was first one to send me an e-mail. I got a call from Mahesh (Bhupathi) also and got best wishes from Chennai," he said.
"I don't think there will be too many challenges off field, whatever challenges are there will be mainly on the tennis courts."
Amritraj said he wants to take the side to the elite 16-nation World Group, where India last played in 2011, but cautioned that the country needs two singles players in the top-100 to get there.
'The goal is definitely the World Group'
September 30, 2013 17:18 IST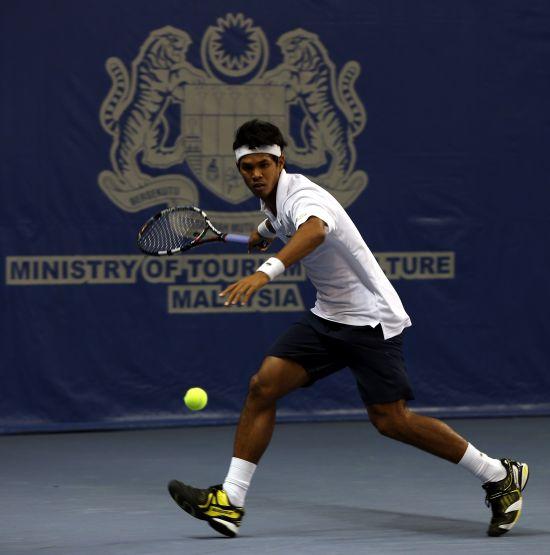 Amritraj was part of the Indian team which reached the World Group finals in 1974 and 1987. While India forfeited the 1974 tie against South Africa in a protest against the apartheid policies of that country, it lost the 1987 final 0-5 to Sweden.
"The goal is definitely the World Group. That's where we belong and that's where we were in old times. When I used to play with Ramesh (Krishnan) and Vijay. It will take some time, I don't think it will happen right away. We need one more very good singles player in the too-100 like Somdev to have a chance to get back to World Group because the doubles is always reliable for us," he said.
Talking about his first assignment against Chinese Taipei in the Asia/Oceania Group I, Amritraj had no doubt that India would emerge winner.
"Chinese Taipei is a tough team but I hope we will beat them at home. (Yen-Hsun) Lu is the only threat. I have known him since his junior days, he played with Prakash (his nephew) and Stephen (his son). He is good top-100 players," he said.
'Somdev is back in top 100, it's huge first step'
September 30, 2013 17:18 IST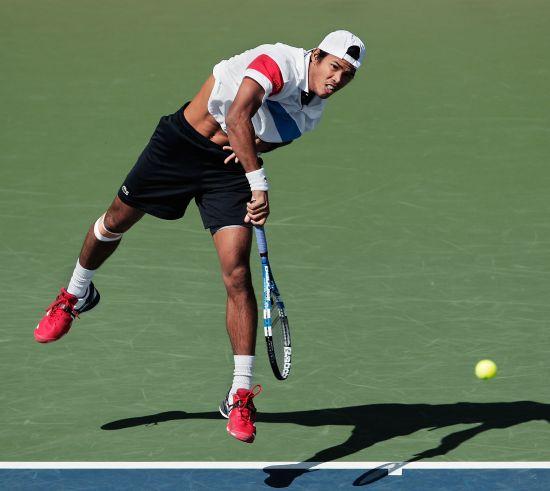 Amritraj said Indian players were doing well doing well but he wants them to do better.
"Somdev is back in top 100, it's huge first step. It is amazing he did it in nine months. Yuki is also playing well after recovering from injury but he has a long way to go. I have seen Sanam in Maharashtra Tennis League. These three or four boys have to get that breakthrough by winning tournaments."
Asked how he would help the Indian players get better in singles when he is going to be with them only a few days in the year during the ties, Anand said that won't be the case.
"I come to India to see my parents, four-five times a year. Then the players come here (US) for tournaments. I have lot of opportunities to meet and talk to players. It just a question of co-ordinating the schedule," he said.