Racing in India will be as special as it is in Germany: Sutil
Last updated on: October 24, 2011 13:15 IST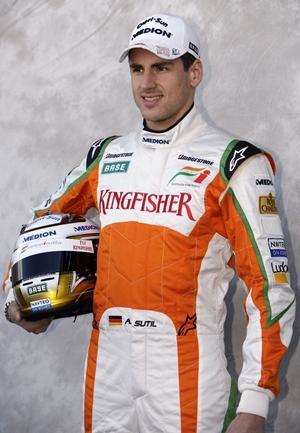 His country and culture may be different from the fans who would be rooting for him at India's first-ever Formula One Grand Prix but Force India's lead driver Adrian Sutil says racing in New Delhi, would be as"special" as it is driving in his motherland, Germany.
"Yes, sitting on the grid in Delhi will definitely feel special," Sutil said when asked how special will it be for him to race at the Buddh International Circuit as compared to his home race in Germany.
"I've been with this team since the start and we've grown together. So it will be a proud moment to arrive at the track and race for the only Indian team in the very first Indian Grand Prix," the German said.
Sutil refuses to make tall claims
Last updated on: October 24, 2011 13:15 IST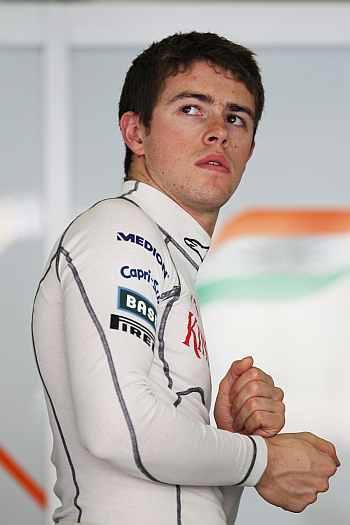 Although he is determined to do everything under his capability to get a result in the upcoming "special race", Sutil refused to make any tall promises.
"I know that we are all dreaming of a podium, but we have to be realistic at the same time. If we can get both cars in the points bracket that would be an excellent result because the sport is so competitive at the moment," he said.
Sutil and his British team-mate Paul di Resta, have done well in the second half of the season but the German shot down suggestions that they will be under pressure to deliver at India's home race.
"I think we are used to the pressure. We have been racing for a long time. Yes, it's a massive weekend for the team, but all the races are also important because the same number of points are on offer. But it's true that there is a lot of expectation and getting a good result in India would be very special. I will do my best to give our fans something to celebrate," he said.
'We are ready for Indian Grand Prix'
Last updated on: October 24, 2011 13:15 IST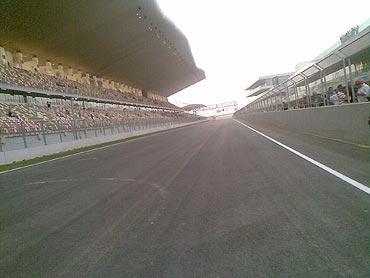 "We've all been building up to this race for a long time now so we definitely feel ready for it. And as a team a lot of people have never had the chance to visit India before. So it's really exciting for them.
"Dr (Vijay) Mallya has done so much to increase Formula 1's popularity in India by creating an Indian team, and now that there is a race, it will add even more interest. Hopefully there will be lot of support for us," Sutil added.
Last season, Force India were pipped by Williams by just one point for the sixth place and Sutil said this year the Silverstone-based team is determined to take sixth position in the constructors' championship.
Force India have 49 points so far but Sauber (40) and Toro Rosso (37) are far behind. And Sutil knows that both the teams are capable of turning the tables on them.
"Yes, the competition will be very close and we don't underestimate the teams we are racing against. Both Sauber and Toro Rosso are capable of picking up points and it's just a case of trying to stay ahead of them in the final three races," he said.
"It looks like we have a more consistent car, but certain tracks will suit Sauber and Toro Rosso perhaps more than us.We just have to wait and see. Finishing sixth is our priority and everyone in the team is working hard to achieve this."
'I am happy with my performance'
Last updated on: October 24, 2011 13:15 IST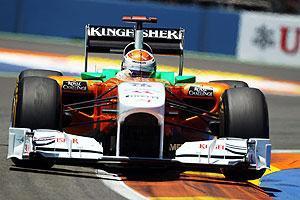 In the 2010 season, Sutil had nine top-10 finishes, including two top-5 and stood 11th in the drivers' standing with 47 points.
But this season sixth place is Sutil's best result and in all he has 28 points, though he is standing 11th in the list with three races to go.
Asked if he has matched his own and team's expectations this season, the German replied in the affirmative.
"I happy with my performance in the second half of the season. From Monaco onwards we made good progress and the car has developed really well. The sixth place in Germany was a great result for us. It was achieved totally on merit and if you look at the cars that finished ahead of us it was the maximum that we could realistically have hoped to achieve.
"We have shown that we can qualify in the top ten, race for points and fight with some of the bigger teams. I think we can be proud of where we are at the moment."
© Copyright 2021 PTI. All rights reserved. Republication or redistribution of PTI content, including by framing or similar means, is expressly prohibited without the prior written consent.