EPL PHOTOS: Chelsea's slim hopes of title all but over
May 05, 2014 09:24 IST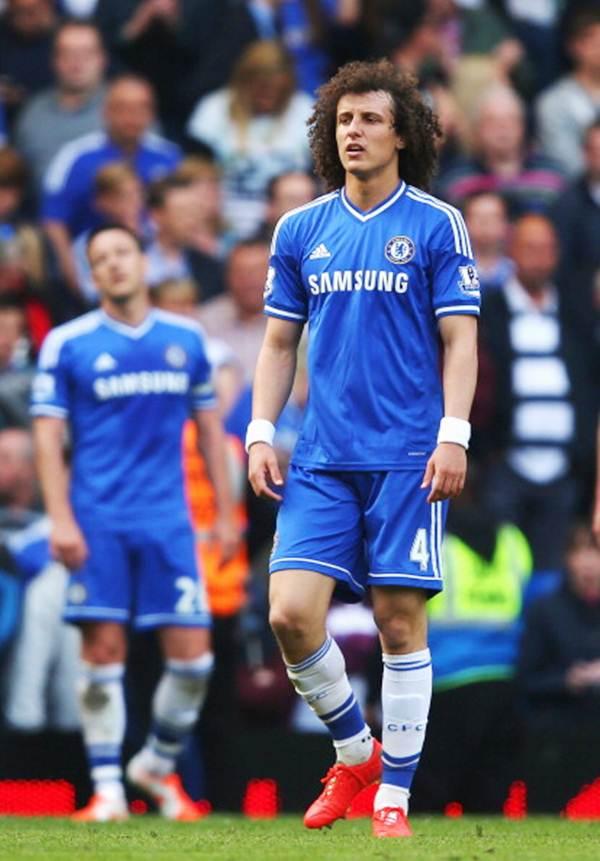 Chelsea and Norwich City were left hanging on to their respective targets by the fingertips after their Premier League match ended goalless at Stamford Bridge on Sunday.
Chelsea's slim hopes of winning title are all but over as they now need to win their last match at relegated Cardiff City next Sunday and hope that both the top two, Manchester City and Liverpool pick up no more than one point from their last two matches.
Manchester City lead the standings with a superior goal difference from Liverpool with both on 80 points from 36 matches. Chelsea have 79 points from 37.
Norwich can only avoid joining already relegated Cardiff City and Fulham in the Championship next season if they beat Arsenal next week and Sunderland lose both of their remaining fixtures.
They have 33 points, two behind Sunderland, who are one place above the relegation zone after Saturday's 1-0 victory at Manchester United.
Chelsea had the better chances to win a tense match, hitting the woodwork twice through Andre Schurrle and David Luiz.
- Please click NEXT for more...
Arsenal stroll to victory over West Brom
May 05, 2014 09:24 IST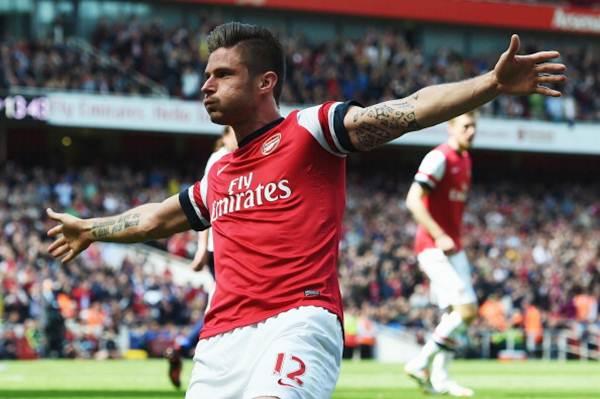 Olivier Giroud's first half header gave Arsenal a 1-0 win over West Bromwich Albion in a largely uneventful end-of-season stroll in the sun at the Emirates Stadium on Sunday.
With Arsenal assured of a top-four finish in the Premier League and securing Champions League football for the 17th successive time they lacked some urgency against West Brom.
Giroud headed home from a 14th minute corner to secure the points for Arsenal, who play at Norwich City in their final league match next Sunday before meeting Hull City in the FA Cup final on May 17.
The nearest Arsenal came to a second goal was when Lukas Podolski hit the post in the second half.
Cardiff City and Fulham were relegated on Saturday with Norwich favourites to join them in the Championship.
- Please click NEXT for more...
Dzeko's double at Everton enhance Manchester City's chances
May 05, 2014 09:24 IST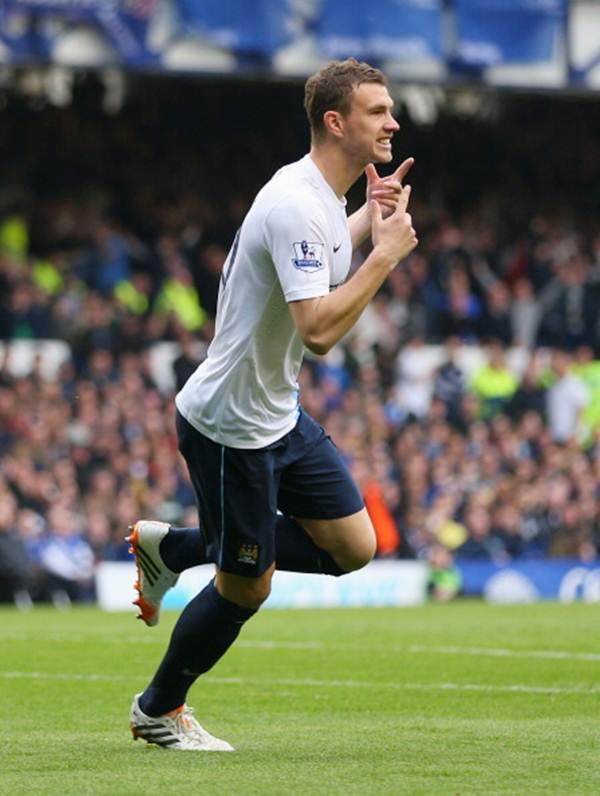 Edin Dzeko's double at Everton helped Manchester City clear the biggest obstacle blocking their route to a second English title in three years on Saturday.
Bosnian striker Dzeko scored either side of halftime at Goodison Park as City won 3-2 to return to the summit for the first time since January and home wins against Aston Villa and West Ham United next week would almost certainly seal the title.
Everton, whose defeat means Arsenal will finish in the top four and qualify for the Champions League, led early on with a gem from Ross Barkley but Argentina striker Sergio Aguero equalised and Dzeko put the visitors in command.
Romelu Lukaku ensured a nervy finale with a second for the home side but City, for whom keeper Joe Hart made several fine saves, hung on to move above Liverpool on goal difference.
Liverpool play their penultimate game away to Crystal Palace on Monday with City, who boast a nine-goal superior goal difference, at home to Villa on Wednesday before next Sunday's finale to a gripping season.
- Please click NEXT for more...
Sebastian Larrson sinks Manchester United
May 05, 2014 09:24 IST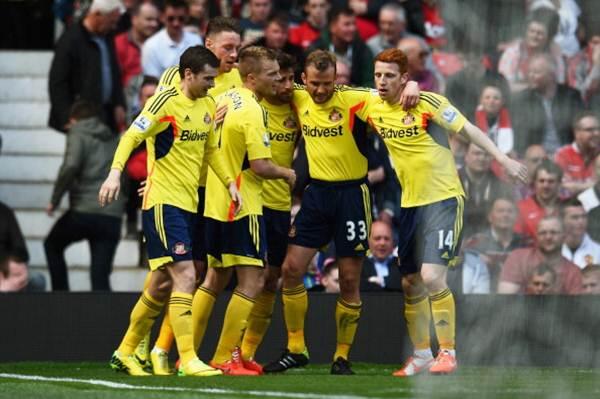 Manchester City's relief was in marked contrast to the emotions experienced by Cardiff and Fulham whose relegation was confirmed by a surprise 1-0 win for Sunderland at Manchester United.
Sebastian Larrson's first-half goal gave Sunderland their first win at Old Trafford since 1968 - a result that took them beyond the reach of Cardiff, 3-0 losers at Newcastle United, and Fulham who were crushed 4-1 at Stoke City.
Gus Poyet's side's third consecutive victory took them to 35 points in 17th place with two games remaining while Cardiff (30) and Fulham (31) only have one left.
- Please click NEXT for more...
Manchester United may miss out on Europa League next season
May 05, 2014 09:24 IST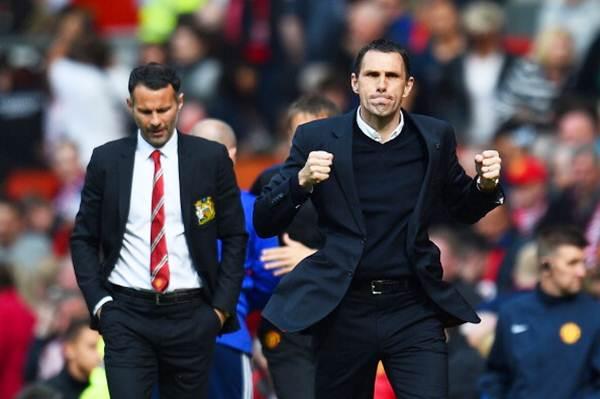 For Manchester United's caretaker manager Ryan Giggs it was a sobering afternoon after the high of his side's 4-0 win against Norwich last weekend in his first match in charge since taking over from David Moyes, who was sacked last week.
"I feel flat. The players were flat and I don't know why. Credit to Sunderland, they are in good form, and they created the best chances. We lacked that bit of quality in the final third," Giggs said, after United's seventh home league defeat of the season - their worst record since 1973-74 when they went down.
Defeat left United in seventh spot, six points behind Tottenham and while they have a game extra to play they now look like missing out on Europa League football next season when Dutchman Louis van Gaal is favourite to be in charge.