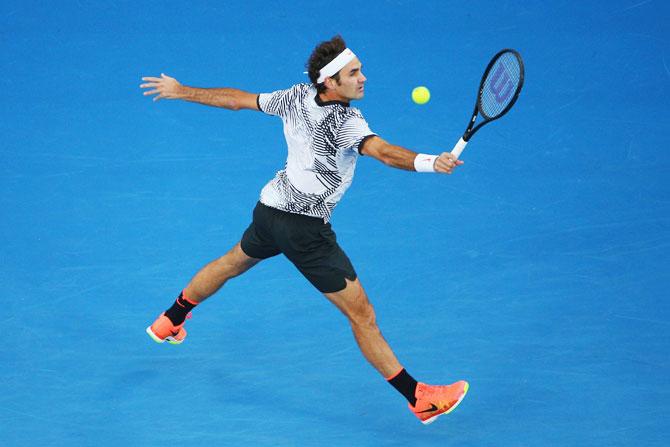 20-time Grand Slam champion Roger Federer is on the verge of becoming the oldest player in the history of men's tennis to claim the World No 1 ranking after he accepted the late wildcard to play in next week's ATP event in Rotterdam.
Federer, who has agreed to play in the Dutch hardcourt event for the first time since 2015, currently sits on the second spot in the world rankings.
He is just 155 points behind current to spot holder Rafael Nadal, with 180 points up for grabs if he makes it to the semi-finals in the Netherlands event.
Nadal, on the other hand, is currently recovering from a thigh injury he sustained during the Australian Open and is not slated to make a return to the tennis court until the Mexican Open in late February.
Talking about his participation in the tournament, Federer said, "The tournament is special for me. I remember playing for the first time in 1999 as it was one of the first events where I got the chance to play at the highest level."
Meanwhile, tournament director Richard Krajicek said that it is tremendous to have Federer playing in Rotterdam, especially after he won a record-equalling sixth Australian Open title last month with a five-set victory over Marin Cilic.
"After his fantastic result at the Australian Open, it is tremendous news that he will be joining us in Rotterdam. It is crowns to the celebration of the history of our tournament. The last 12 months have shown his tremendous drive. It makes perfect sense that he wants to capitalise on his current form," news.com.au quoted Krajicek, as saying.
USA's Andre Agassi has held the record as the oldest world number one in the men's player history since achieving the feat aged 33 years and 131 days in 2003.
Image: Roger Federer
Photograph: Michael Dodge/Getty Images