Summary of sports events and persons who made news on Tuesday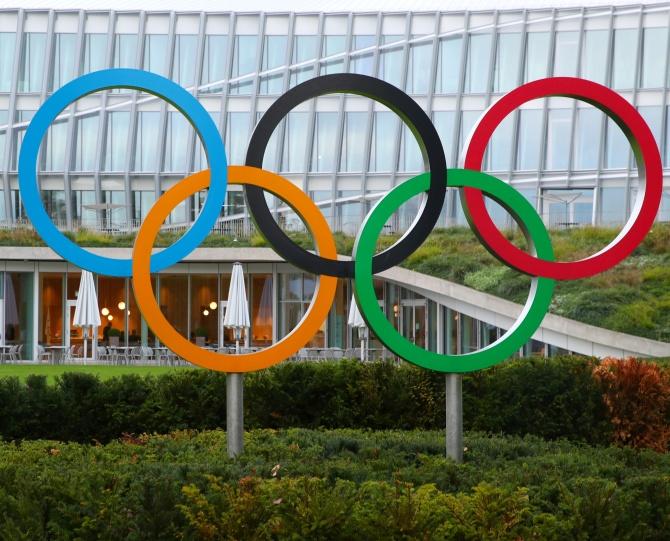 Construction work has been completed at Tokyo's National Stadium, set to be the centrepiece of next year's Olympic Games, the site's owners said on Tuesday.
The Japan Sports Council said the final work had been completed on Thursday with just the final quality and safety checks remaining before the stadium opens next month.
It will be officially unveiled on December 21, with the Emperor's Cup soccer final being the first sporting event to be held there on New Year's Day.
Completed at a cost of more than $1.25 billion, the stadium, which can accommodate 60,000, will also host the athletics and soccer events during the Games.
Construction started in December 2016, about 14 months later than planned, after the original design was scrapped because of a public outcry over spiralling costs.
The delay meant the stadium could not host matches of the Rugby World Cup, as originally planned.
The National Stadium is one of eight new venues to be used at the Tokyo Games, all of them are either complete or on schedule to be finished before the event.
The Tokyo Olympics run from July 24 to Aug. 9.
FMSCI bans its own president from officiating after Rally of Jodhpur tragedy
National motorsport federation FMSCI has banned its own President J Prithiviraj from officiating in the wake of the organisational blunder that led to death of three, including a minor, during the ill-fated Rally of Jodhpur.
While Prithiviraj will continue to be president of the FMSCI he won't be allowed to officiate in national championships for three years.
Top rally driver Gaurav Gill had crashed into a trespassing motorcycle carrying three people, including a minor, during the rally in September, forcing the organisers to call off the rally.
A shocked Gill was granted bail last month in connection with the case.
The five-member FMSCI panel that included Past presidents Vicky Chandhok and Akbar Ebrahim, recommended a three-year ban on Prithviraj, event's clerk of the course (COC).
Prithviraj, who is part of the Coimbatore Auto Sports Club, was assisting rally organisers Maxperience.
"The panel's recommendation is to impose a ban on the COC of the event from officiating as a COC of any National Championship events for a period of 3 years and must officiate as DCOC for one year after 3 years," read an official FMSCI note, which is in possession of PTI.
The inquiry panel's recommendations were passed unanimously by the 10-member council.
Prithivraj expectedly recused himself from the meeting. The inquiry panel was headed by council member Farokh Commissariat.
When asked, the FMSCI president said he has no knowledge of the ban imposed on him.
"I have received no communication yet (on the ban)," Prithviraj said.
The three-year suspension for the FMSCI president is nothing short of an embarrassment for the sport's governing body.
"It is a clear case of conflict of interest. How can you be the president and a race official at the same time?" a source asked.
The FMSCI has also banned event organisers Maxperience and its representative Arvind Balan for three years till December 31, 2022 .
A Rs five lakh penalty has also been imposed on Prithviraj's Coimbatore Auto Sports Club which will also not be allowed to organise a National Championship outside the city till December 31, 2022.
NRAI confirms Rajeshwari Kumari's women's trap national record
The National Rifle Association of India (NRAI) has confirmed that Punjab's Rajeshwari Kumari has created a national record in the women's trap competition during the ongoing 63rd National Shotgun Shooting Championship here.
Rajeshwari shot a score of 118 out of 125 in qualifications on the way to winning silver in the event. She shot rounds of 24 23 24 24 and 23 to top the 69-strong field.
Her qualification score was two better than the previous record jointly held by seasoned women trap shooters Seema Tomar, Shreyasi Singh and Manisha Keer.
Rajeshwari expressed happiness at achieving the feat.
"Although I missed out on the gold, I am still very proud to hold the national record. Some really classy names I climbed up over. This is something my father also held at a point and I am elated at being able to emulate the person I so look up to," Rajeshwari said.
Seema, Shreyasi and Manisha all shot 116 in 2018.
Seema and Shreyasi shot them in Indonesia while Manisha shot at the Jaipur nationals.
Seasoned shooter Shagun Chowdhary also broke the 116 barrier, shooting 117 to follow Rajeshwari into the finals. The record though will stand in the name of the Punjab shooter.
Sanjeev Rajput misses out on finals by a point
India's Sanjeev Rajput missed out on the finals by a point in the prestigious World Cup Finals for the year's top-ranked rifle and pistol shooters in Putian, China, on Tuesday.
Rising Czech star Filip Nepejchal and Briton Seonaid Mcintosh took day one honours, winning the men's and women's 50m rifle 3 positions (3P) gold medals respectively.
The seasoned Rajput, who has already secured an Olympic quota, shot 1153 to claim the ninth spot in a low-scoring qualification round. Polish shooter Tomasz Bartnik took the eighth and final qualification spot with an effort of 1154.
Sanjeev would have made it through even if he had tied with Tomasz, given he had two more inner 10s than the shooter from Poland.
Akhil Sheoran, the second Indian to have made the cut in the prestigious International Shooting Sport Federation (ISSF) season-ending showpiece, finished 13th with a score of 1147.
In the women's 3P, India's Anjum Moudgil also finished outside the top eight final qualifying spots, shooting a score of 1147 to finish in 13th position overall.
Punjab governor, NRAI president among competitors in national men's trap shooting
Punjab governor Vijayender Pal Singh Badnore and National Rifle Association of India (NRAI) president Raninder Singh were among the 281 competitors who completed their pre-event training before the men's trap event in the Shotgun Nationals in New Delhi on Tuesday.
Two more rounds will be played on Thursday with the fifth and final round and both the finals scheduled for Friday.
All top men's trap exponents, including the likes of former world champion Manavjit Singh Sandhu and the world's highest-ranked trap shooter Kynan Chenai, as well as former double trap world champion Ankur Mittal, will be seen in action over the three-day long competition.
There will also be 22 talented juniors, prominent among them being Vivaan Kapoor, Shardul Vihaan, Vishwa Kundu, Ahvar Rizvi, Shapath Bharadwaj and Manavaditya Singh Rathore - all of whom have already represented India in various international tournaments.