'Danica Patrick, she didn't get here just for being a woman. She works hard to have a spot like any other driver'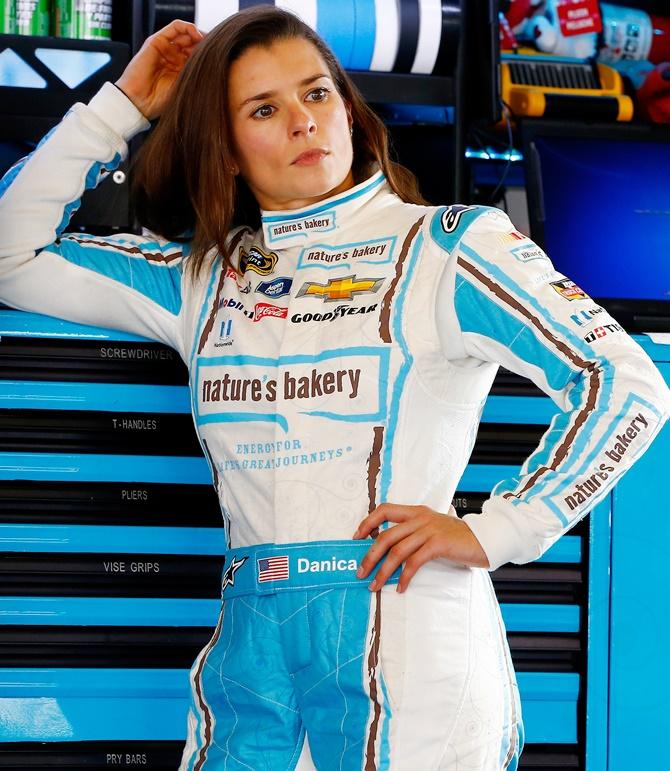 IMAGE: Danica Patrick, driver of the Chevrolet, stands in the garage area. Photograph: Jonathan Ferrey/Getty Images
When Danica Patrick burst on the IndyCar scene in 2005 there were few women occupying traditional male roles in sports but times have changed.
"When I think back to my first Indy 500 I think how welcoming everyone was and cheering," the 33-year-old Patrick, who will drive in Sunday's Daytona 500 for the Stewart-Haas Racing team said.
"Only 30 years before, women weren't allowed in the pit area."
Patrick was not the first woman to race at Indianapolis; Janet Guthrie broke the gender line in 1978, followed by Lyn St. James in 1992 and Sarah Fisher in 2000.
But Patrick helped move things along.
In April 2008, the 5-foot-2 Illinois native became the first and only woman to win at the top level of the sport with a victory at the IndyCar Series race at Twin Ring Motegi oval in Japan.
After that achievement she moved on to a full-time ride in the more lucrative NASCAR stock car series and her fame grew even wider when she became the first woman to win the pole for the Daytona 500 in 2014.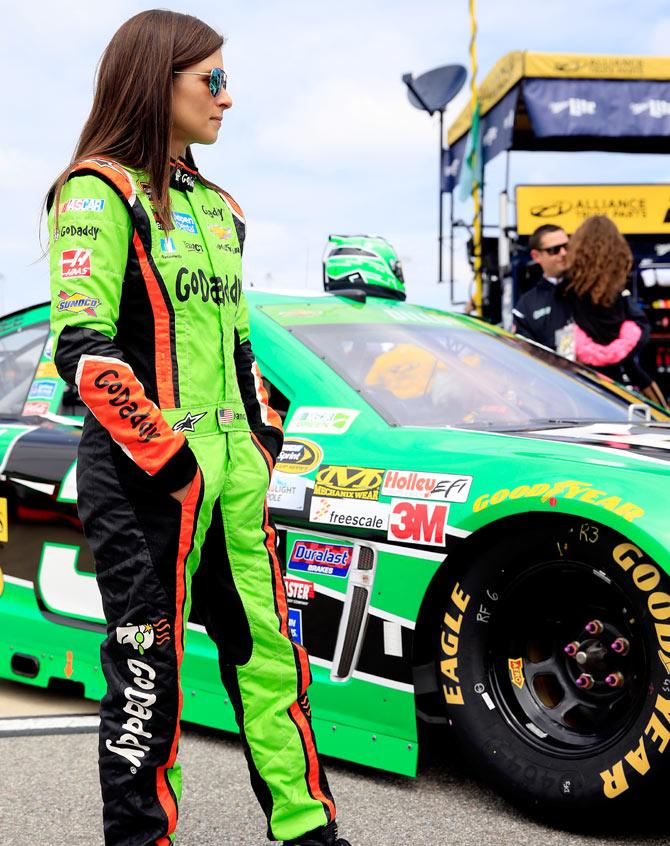 IMAGE NASCAR driver Danica Patrick. Photograph: Alex Trautwig/Getty Images
Patrick has yet to steer her Chevrolet to victory on the NASCAR circuit but she has been a competitive, high-profiled driver.
Following her early days in motorsports, more and more women have been rising in jobs usually held by men in sports.
Currently there are two female coaches in the NBA and one in the NFL.
Coincidentally, Alba Colon, an engineer, now heads General Motors' Chevrolet NASCAR Sprint Cup programme.
The simplest explanation for the changing landscape is that more individuals are being judged on merit.
"I have worked very hard," Colon, 47, said. "Danica Patrick, she didn't get here just for being a woman. She works hard to have a spot like any other driver."
Patrick has raced full-time in NASCAR's top series with a best finish of sixth (at Atlanta 2014) in 118 races over four years. She says that she is being treated on the track as one of the boys.
The path she blazed to race at the top level in Indy cars eased her transition to the more rough and tumble stock car series, but she once again needed to prove herself.
"You still have to earn peoples' respect," she said.
Patrick attributes the rise of women in non-traditional roles to "cultural changes" and said that when she is cited as a role model she feels "honoured."
Patrick will start 16th in Sunday's 58th edition of the Daytona 500, the Great American Race.