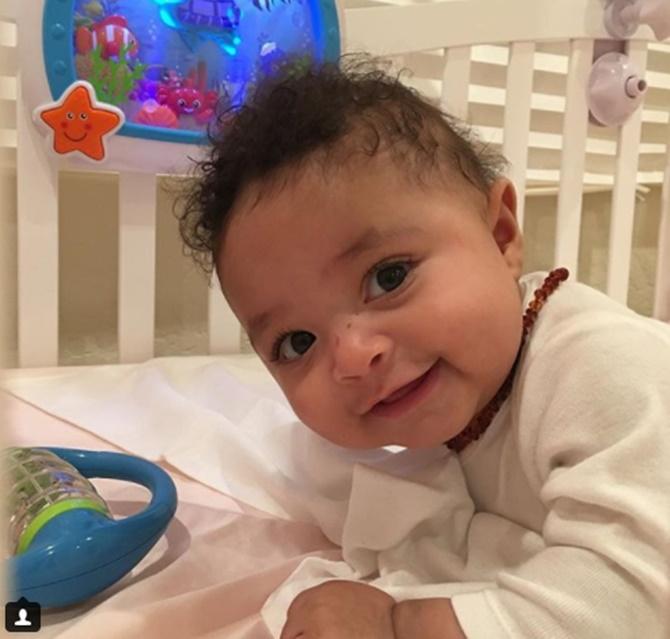 IMAGE: Alexis Olympia is all smiles. Photographs: Alexis Olympia/ Instagram
Serena Williams is spending time with her daughter and sharing adorable photographs.
Days after Serena pulled out of this year's Australian Open, the American shared an adorable photo of her 4-month-old daughter Alexis Olympia.
The 36-year-old mother said that while she was close to regaining full fitness after giving birth to her first child in September, she was not fully ready to defend her title.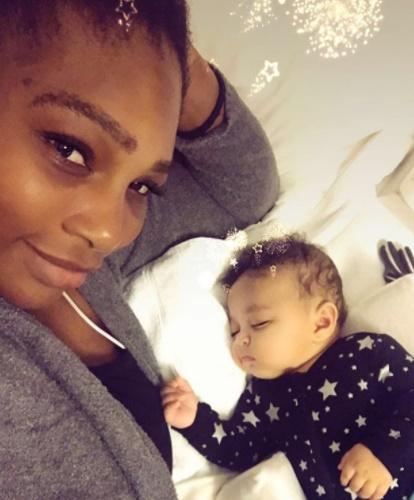 "My coach and team always said 'only go to tournaments when you are prepared to go all the way'. I can compete - but I don't want to just compete, I want to do far better than that and to do so, I will need a little more time," Williams said in a statement.
"After competing in Abu Dhabi I realised that although I am super close, I'm not where I personally want to be," Williams added.
Meanwhile, in the sweet photograph, Alexis Olympia is all smiled up at the camera. "Heyyyy Mrs. Parker," Williams captioned the photo.