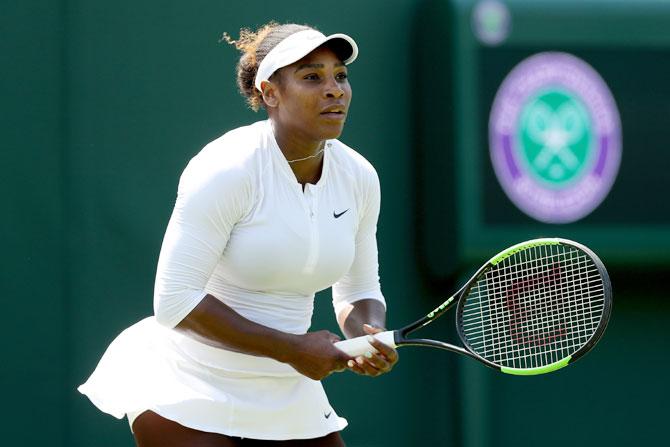 Serena Williams on Wednesday claimed she is being 'discriminated' upon by US doping officials who are testing her more than other players.
On Wednesday the 23-time Grand slam winner took to Twitter to express her anguish.
".....and it's that time of the day to get "randomly" drug tested and only test Serena," she posted on her official Twitter handle.
"Out of all the players it's been proven I'm the one getting tested the most. Discrimination? I think so. At least I'll be keeping the sport clean #StayPositive," she wrote.
Earlier, at Wimbledon Williams had spoken about being drug-tested more than others, saying there was excessive targeting from testers in the run-up to the second Grand Slam of the season.
The American suffered a straight sets defeat by Angelique Kerber in the Wimbledon women's final on July 14.
A report published by website Deadspin in June revealed Williams had already been tested on five occasions in 2018 while other American players had been tested once or not at all.
USADA had said Serena passed all tests.
Williams, 36, is one of many athletes in the international testing pool who is required by USADA to let the agency know her whereabouts for a one-hour period of her choosing every day, even when not competing.
According to reports, athletes returning from a long absence are often the subject of repeated drug tests, as they are seen as part of a higher-risk category than athletes in the flow of regular competition.