'Sport is something in Serbia that put us in front of everybody'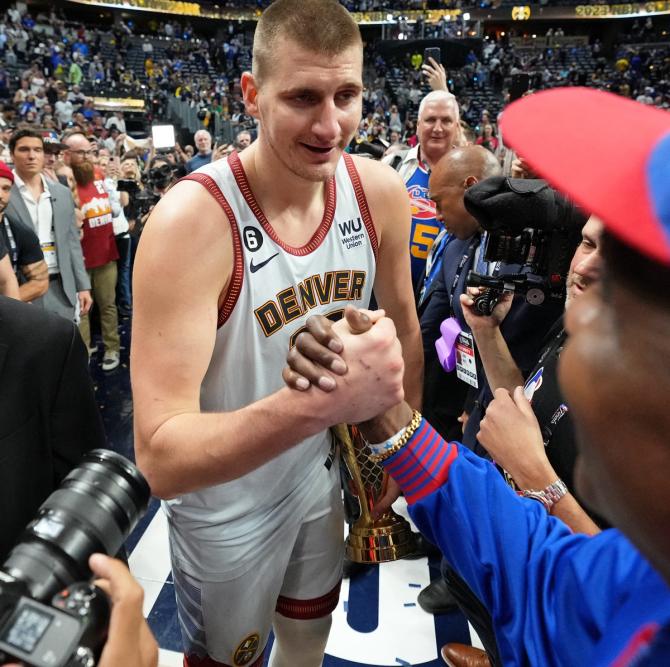 A day after Novak Djokovic won his 23rd Grand Slam title at the French Open, Serbia had another sporting hero to celebrate on Monday when Nikola Jokic was named Most Valuable Player of the NBA Finals after leading the Denver Nuggets to a first championship.
Jokic capped a dominating postseason performance by pouring in 28 points and pulling down 16 rebounds as the Nuggets beat the Miami Heat 94-89 at a seething Ball Arena to claim the best-of-seven Finals 4-1.
"It's got to be," smiled Jokic, when asked if this was the golden era for Serbian athletes. "Sport is something in Serbia that put us in front of everybody."
"Now we have Djokovic, probably the best ever, and now we have an NBA championship."
"I think it is a very good moment to be a Serbian."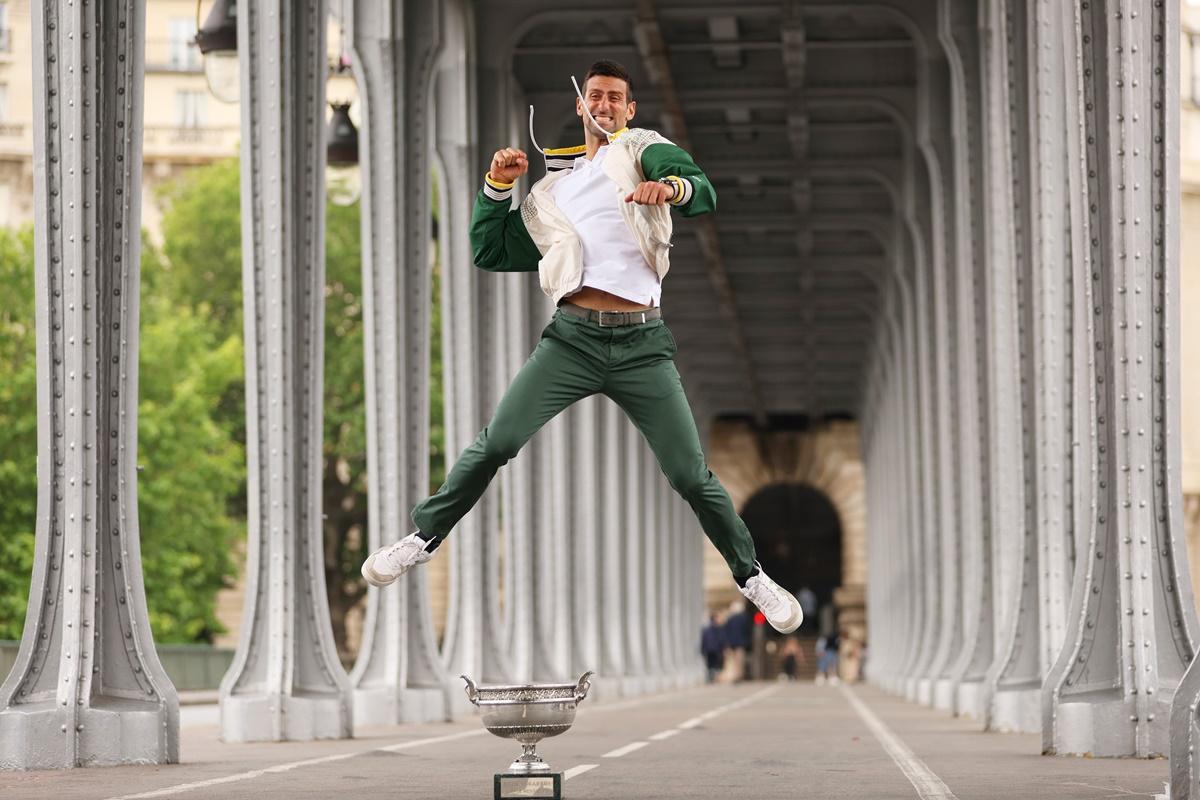 Djokovic stormed to his third title at Roland Garros on Sunday, beating Casper Ruud in straight sets to stand alone at the summit of men's tennis with his 23 majors.
Jokic was the clear choice to win the Bill Russell Trophy as the NBA Finals MVP after the Serbian big man averaged 30.2 points, 14.0 rebounds and 7.2 assists.
"I think if you want to be a success you need to be bad, then you need to be good, then when you are good you need to figure it out," said Jokic, whose trophy case also includes two NBA MVP Awards.
"There are these steps you need to fill, there are no shortcuts."
"It's journey and I'm glad I am part of that journey."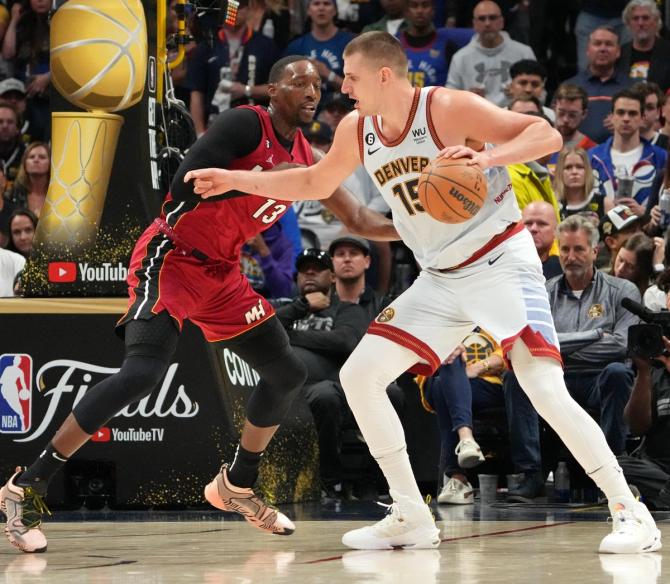 The 41st pick in the 2014 NBA draft, Jokic becomes the lowest-drafted player in NBA history to be named Finals MVP and the first player drafted outside of the top 15 to win the award.
"I watched Jokic come in early and work and I think he's been described as a chubby teenager," said Nuggets owner Stan Kroenke after accepting the Larry O'Brien Championship Trophy.
"But they underestimated his resolve and his work ethic. He's an unbelievable player."
"I've watched a lot of basketball, played a lot of basketball, Jokic is unbelievable."