Young sumo wrestlers in elementary school compete during the Junior Olympic Cup All-Japan Elementary School Sumo Championship, a regional tournament in Kawasaki, Tokyo.
Please click on the images for a better look at the young sumo wrestlers.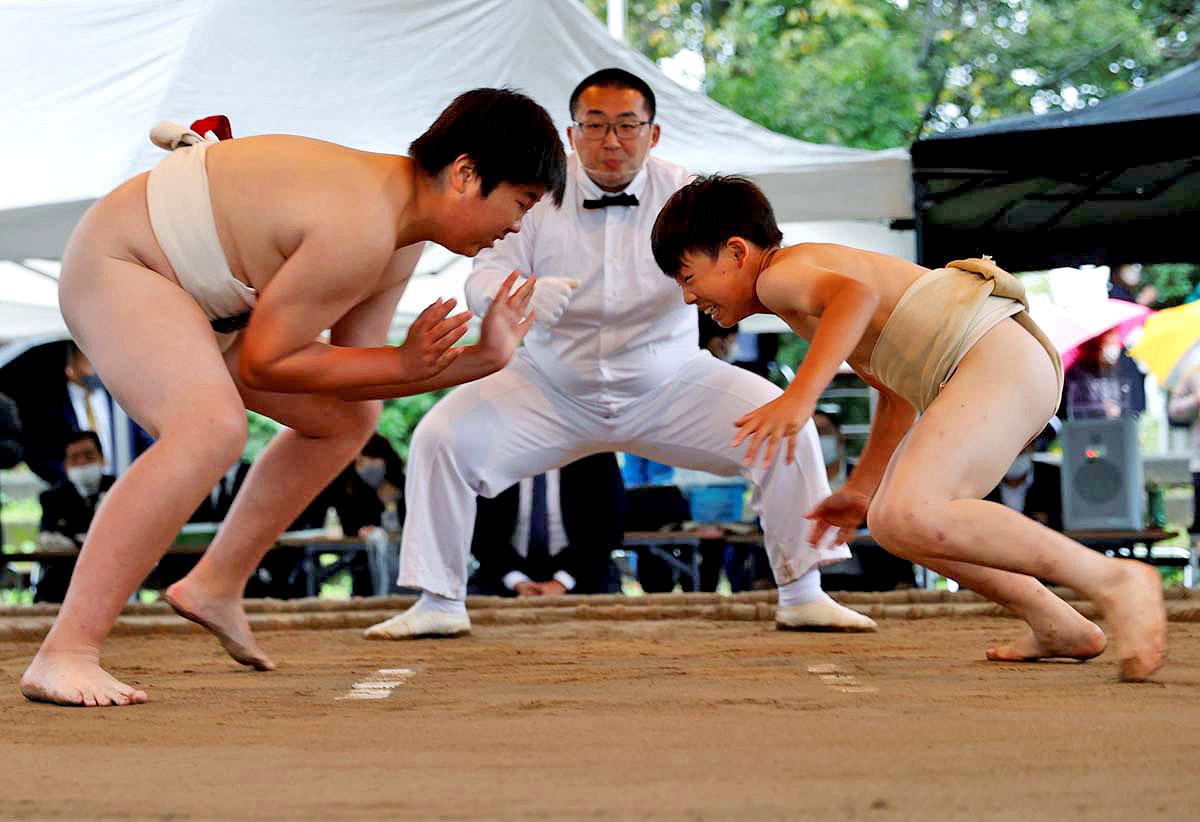 IMAGE: Young sumo wrestlers grapple in the ring. All Photographs: Kim Kyung-Hoon/Reuters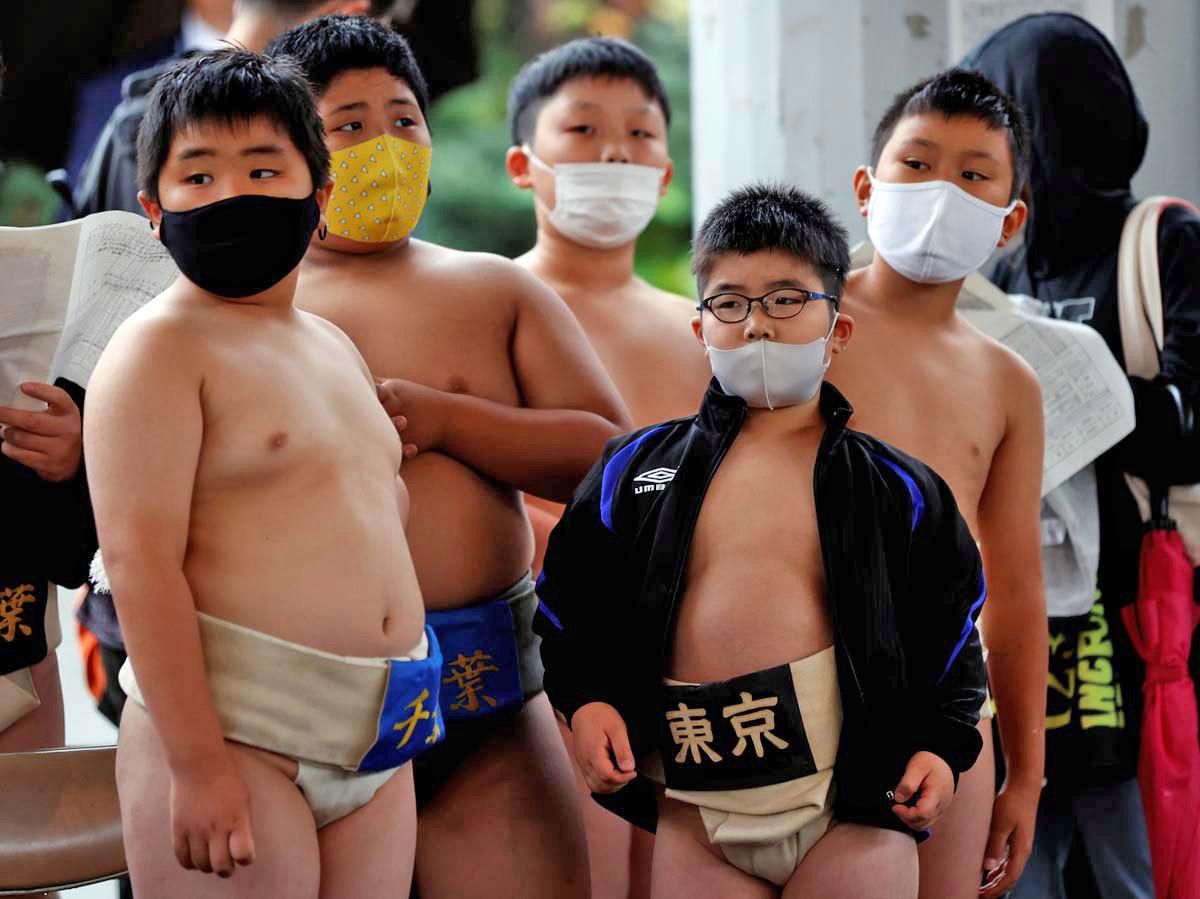 IMAGE: The young wrestlers wait for their bouts.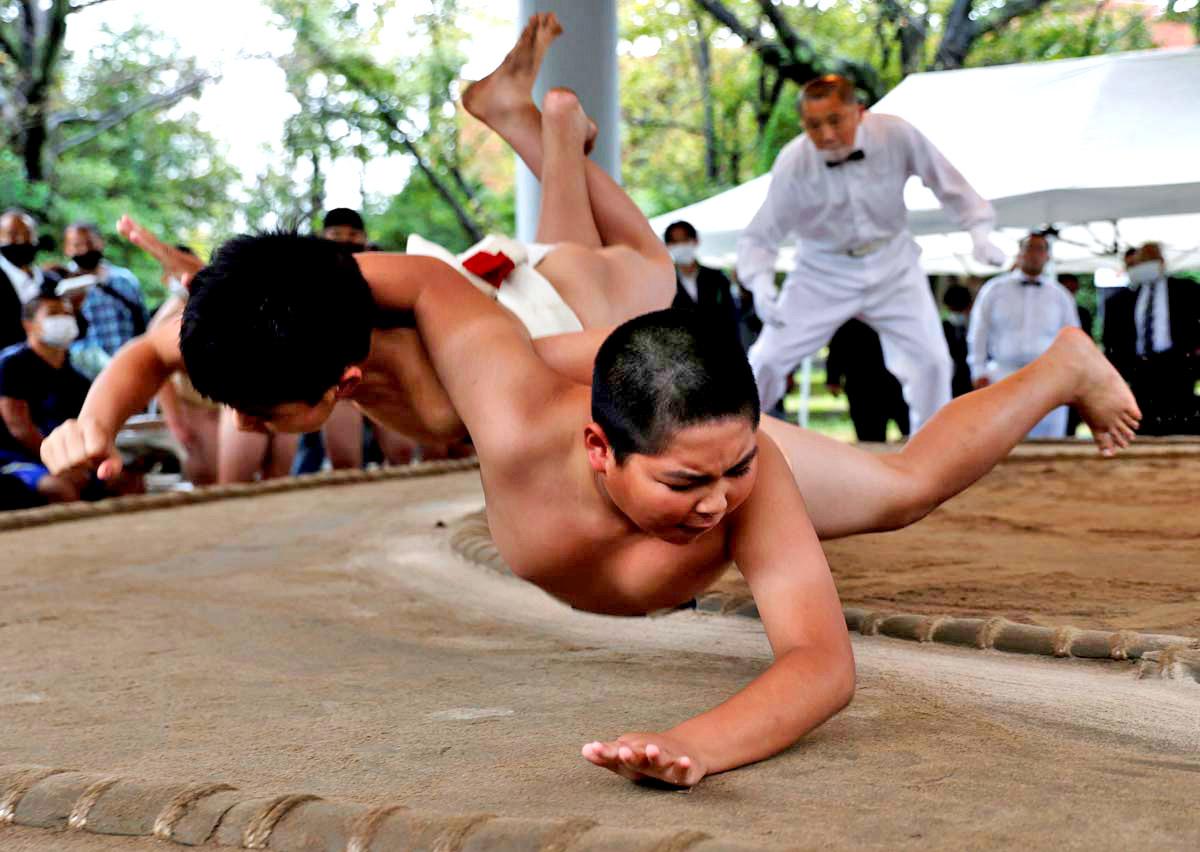 IMAGE: A bout in progress.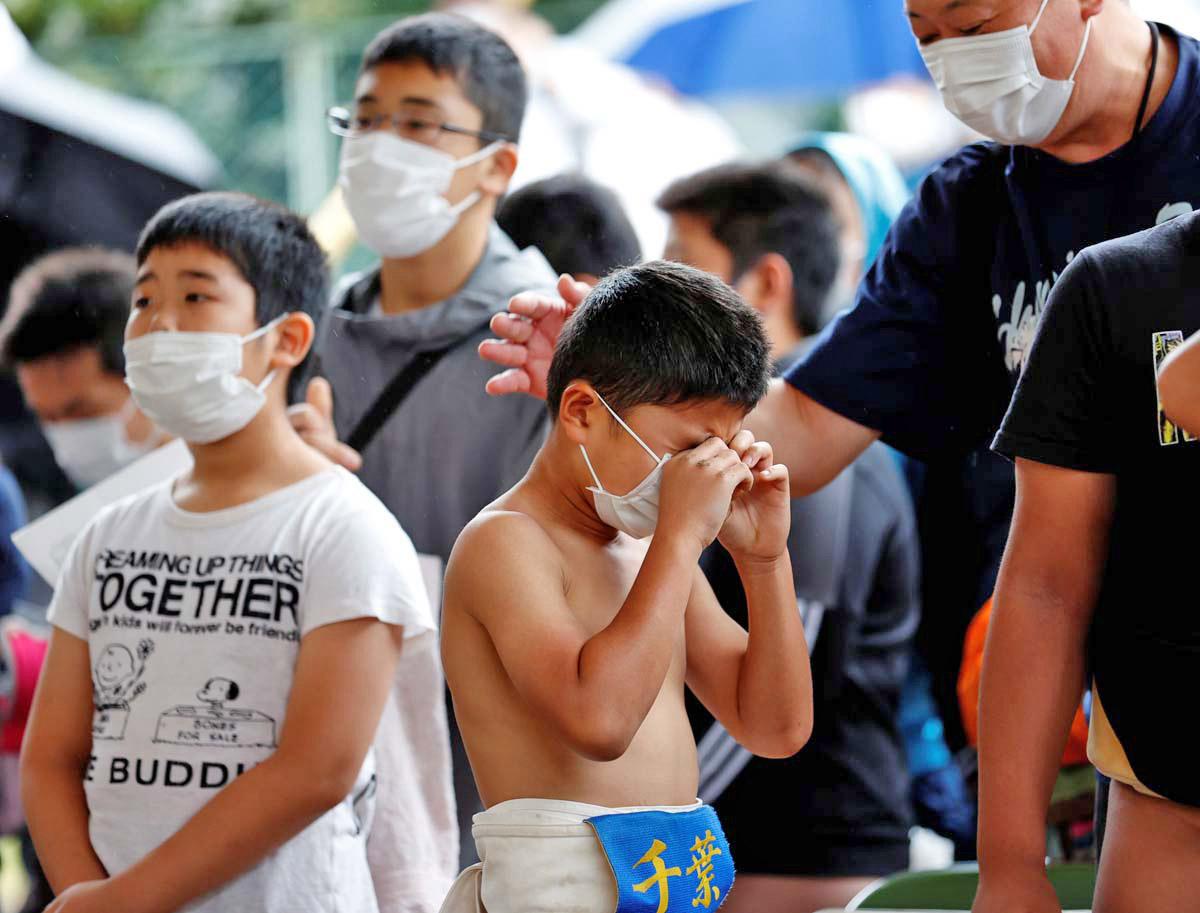 IMAGE: Awwww.... a wrestler cries after losing his bout.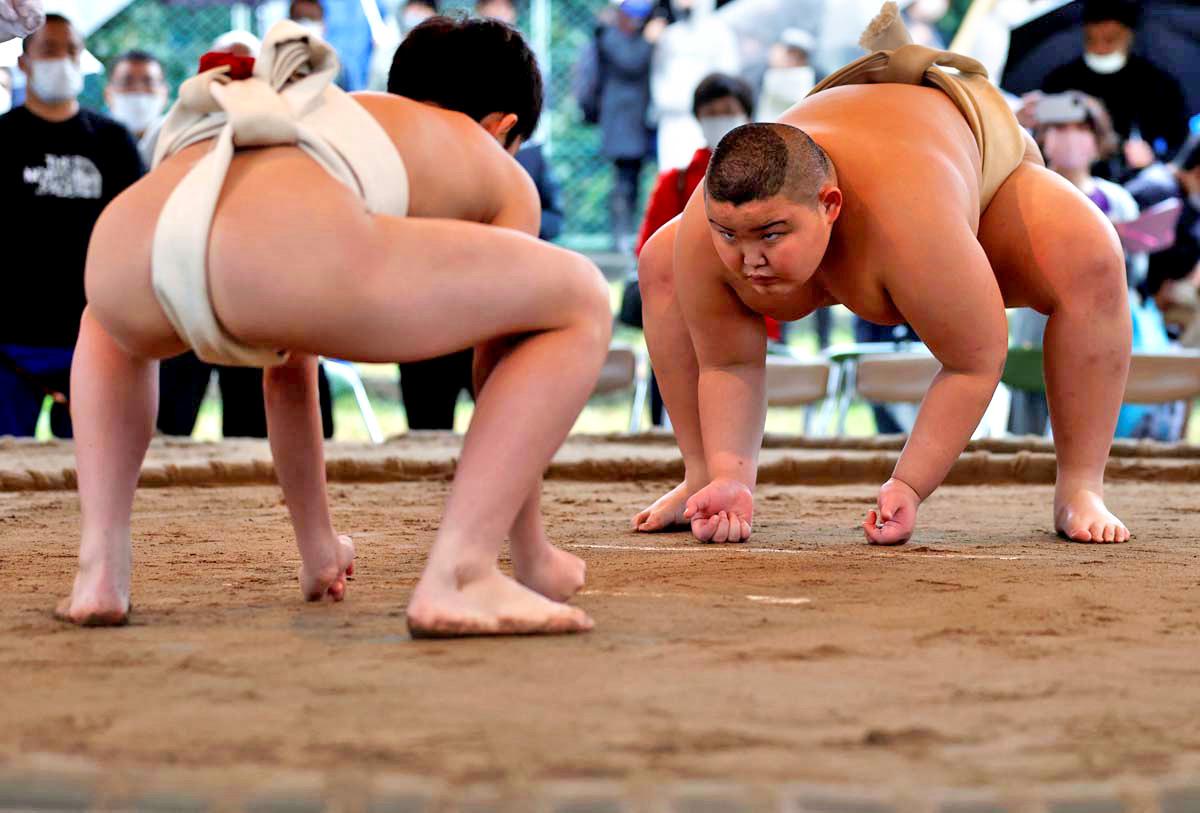 IMAGE: Sumo prodigy Kyuta Kumagai, 10 years old and 85 kg, gets ready to show off his prowess.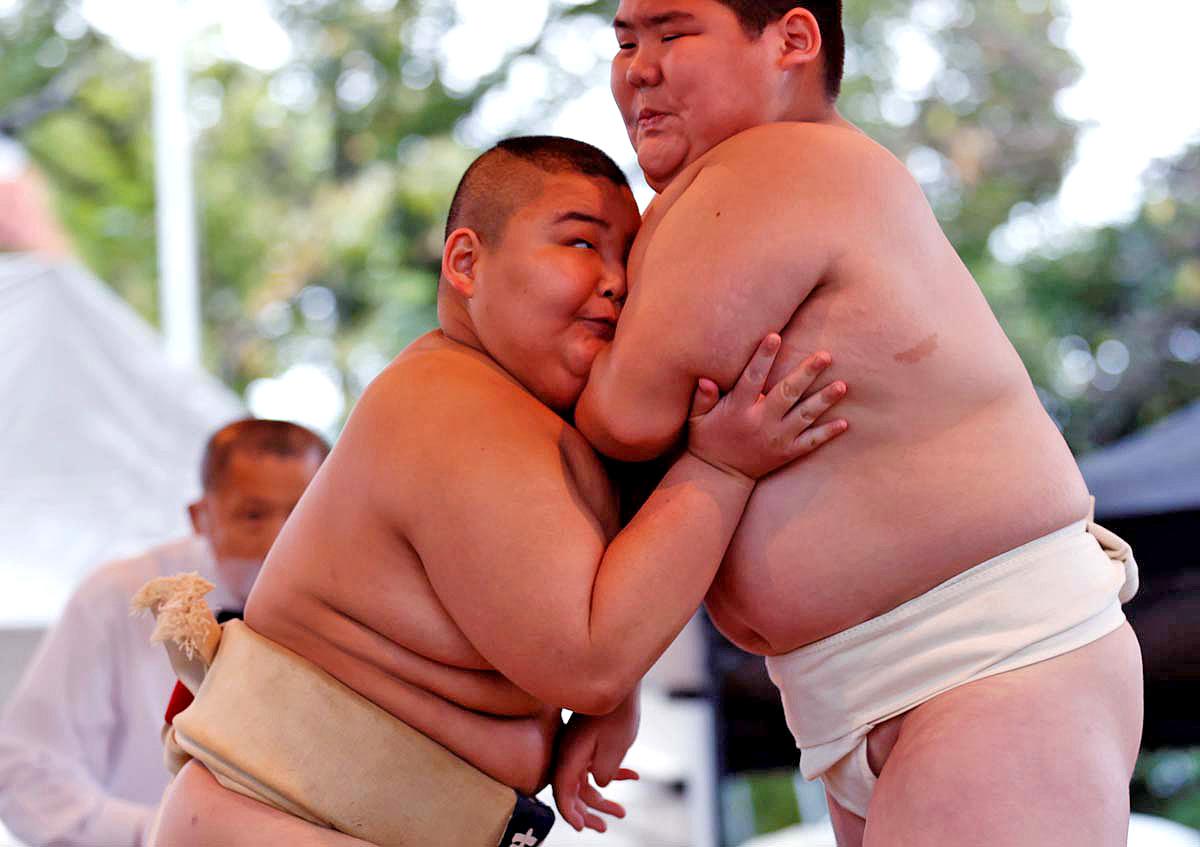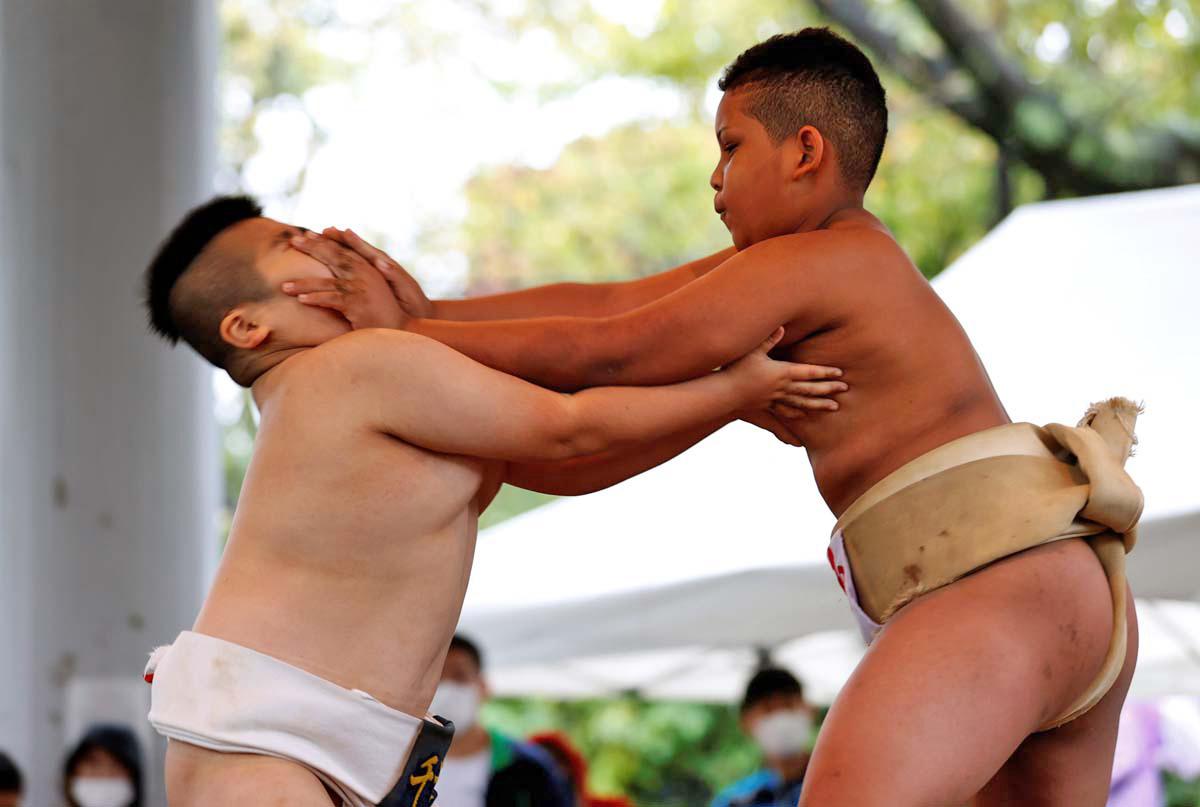 IMAGE: A fierce battle is on...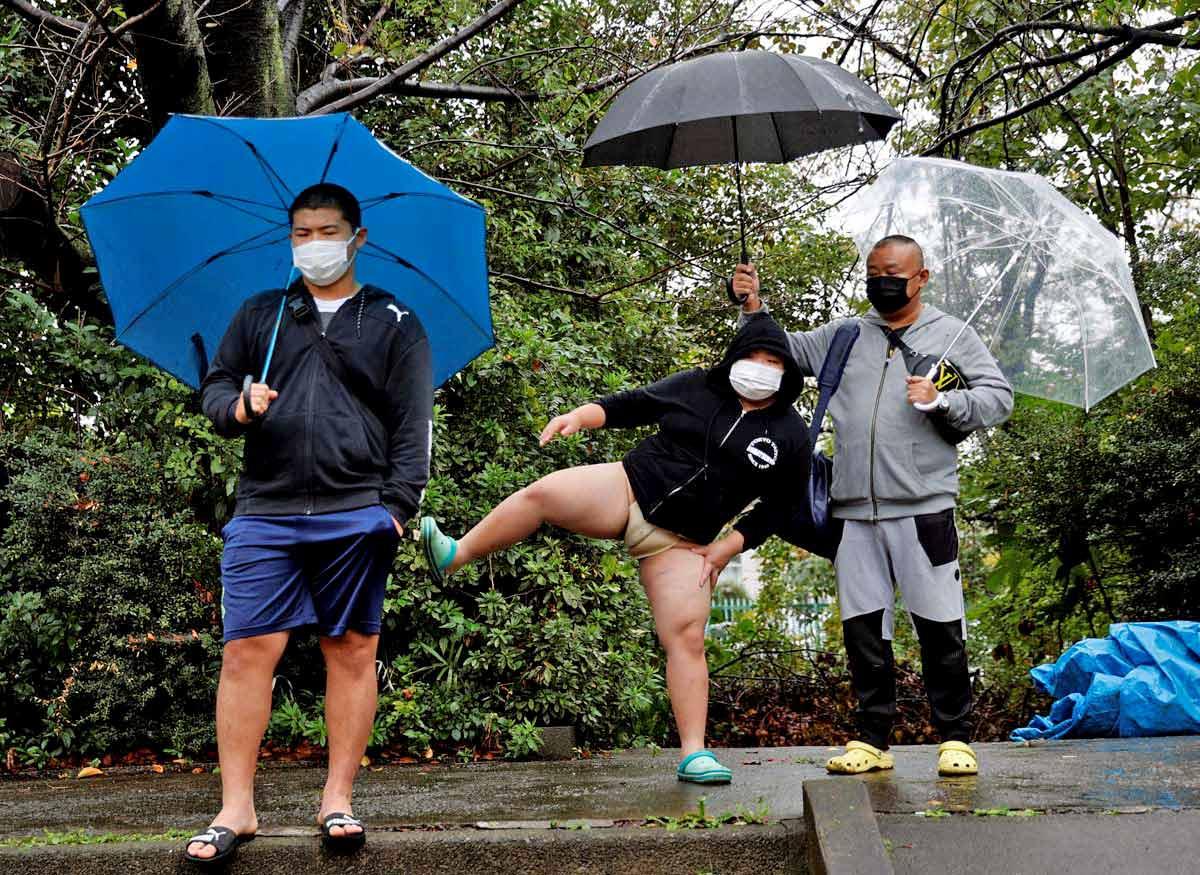 IMAGE: Kyuta Kumagai warms up as he watches other bouts.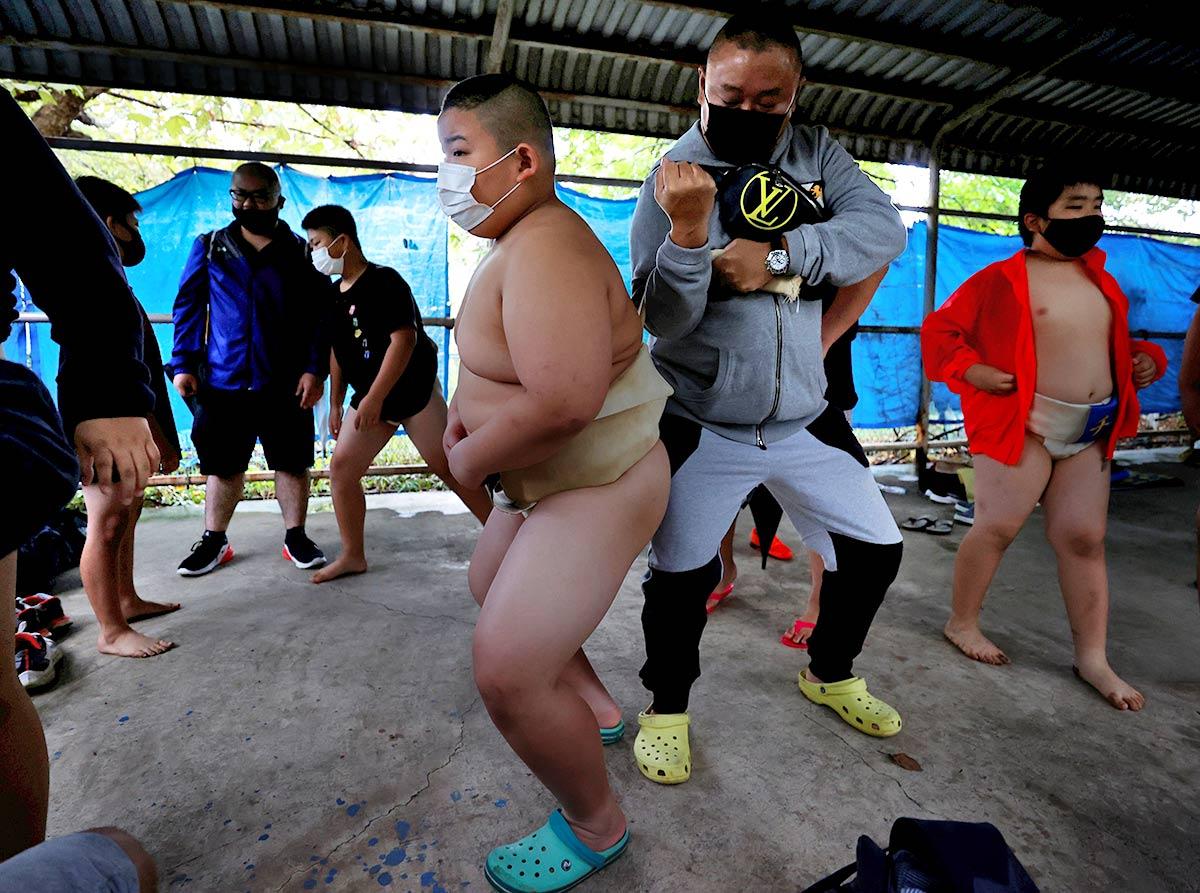 IMAGE: Father Taisuke Kumagai adjusts son Kyuta's loincloth, called a mawashi.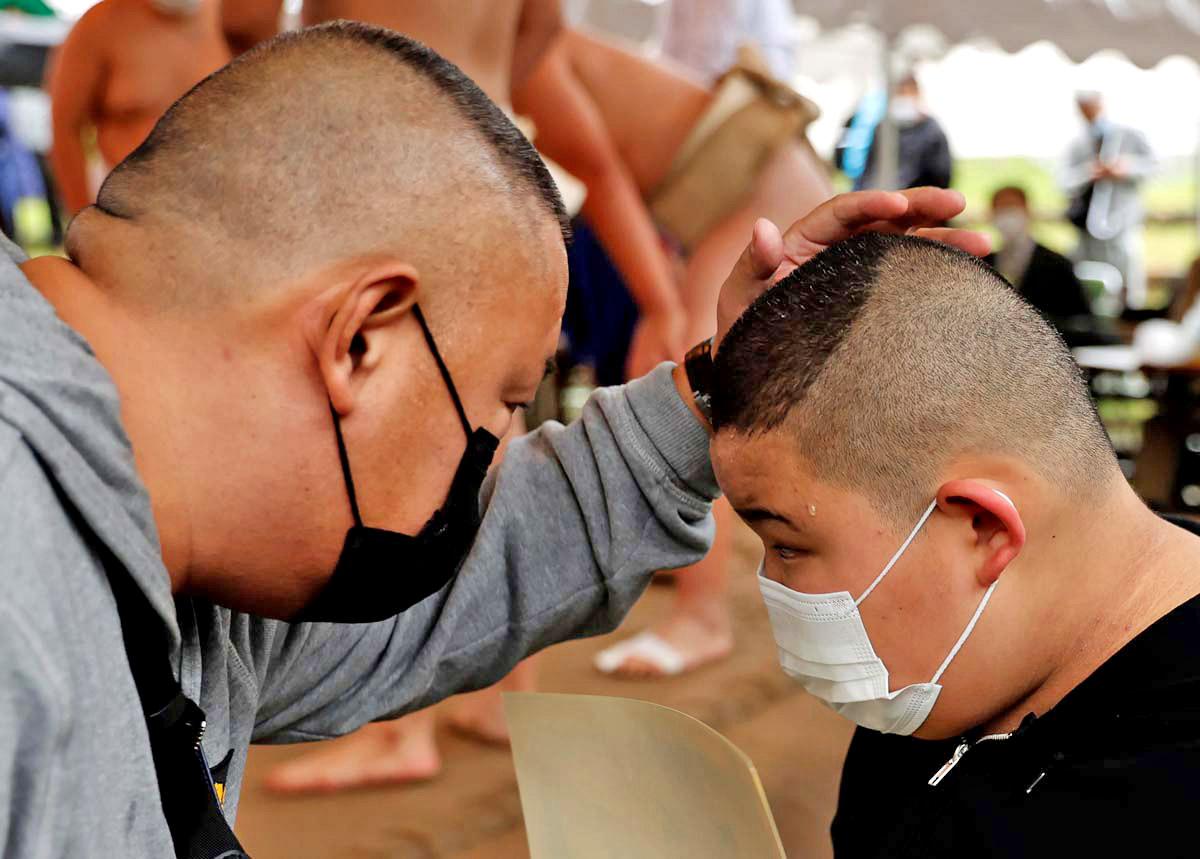 IMAGE: Taisuke Kumagai pats son Kyuta's head after the 10 year old won his age group competition. No surprises there!
Photographs curated by Manisha Kotian/Rediff.com
Feature Presentation: Aslam Hunani/Rediff.com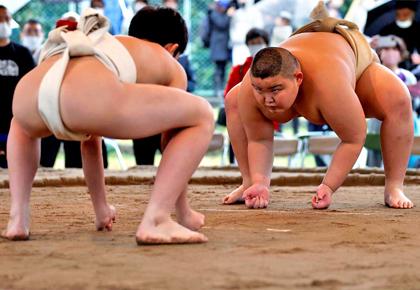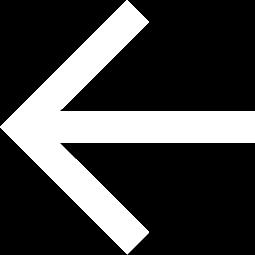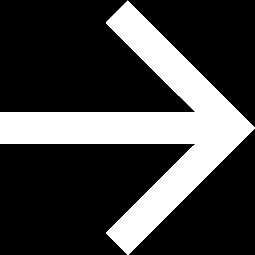 X