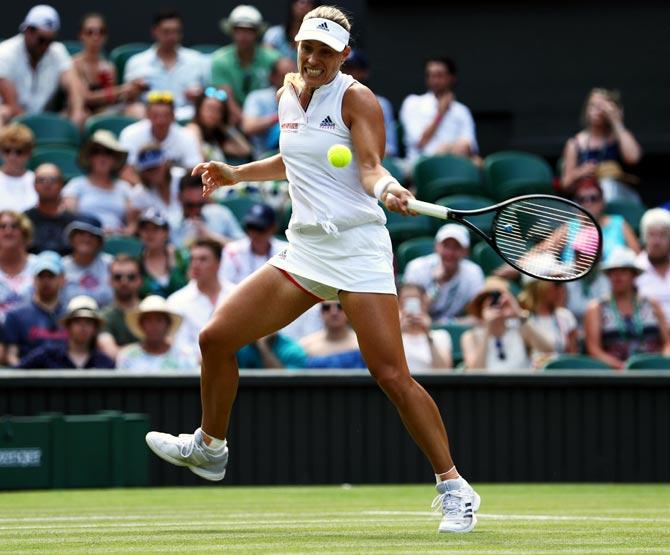 Even in her wildest dreams 11th seed Angelique Kerber could not have imagined that by the end of the first week of this year's Wimbledon, she would be the highest ranked player left in the top half of the women's draw.

But after six days of non-stop destruction of the women's seeds, and with the demise of world number one Simona Halep on Saturday, Kerber found herself the favourite to reach the final from the top half following her 6-2, 6-4 win over Japan's Naomi Osaka.
On a hot and sticky day at the All England Club, barely anyone could be spotted in the 15,000-seater Centre Court with the match clashing with England's World Cup quarter-final with Sweden.

Even the Royal Box, that had been heaving with sporting greats such as England 1966 World Cup winner Bobby Charlton and golfer Sergio Garcia for Rafael Nadal's win just minutes earlier, was deserted.

The lack of atmosphere on the Centre Court, however, did not seem to throw Kerber off her stride as she did not face a single break point during her 63-minute outing against Osaka.

The German, runner-up to Serena Williams in 2016, is one of only five top 16 seeds to make it into the fourth round.

Czech seventh seed Karolina Pliskova and 13th seed Julia Georges have survived from the bottom half, while Kerber, 2017 French Open champion Jelena Ostapenko and Russian 14th seed Daria Kasatkina complete the not-so-famous-five.