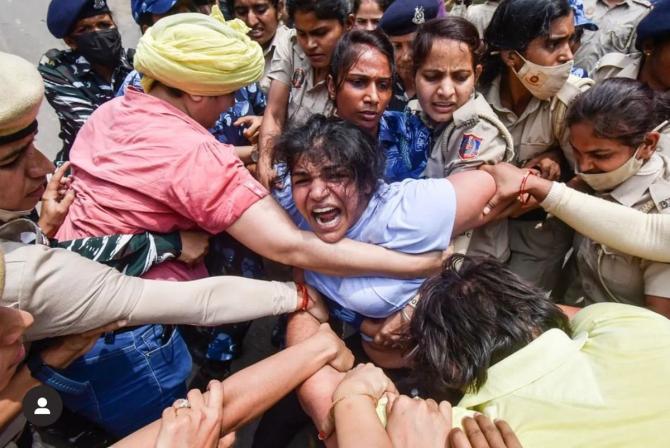 The detention of protesting wrestlers by the Delhi Police on Sunday has sparked widespread condemnation from politicians and former sportspersons, who have labelled the act as a 'shame on the government'.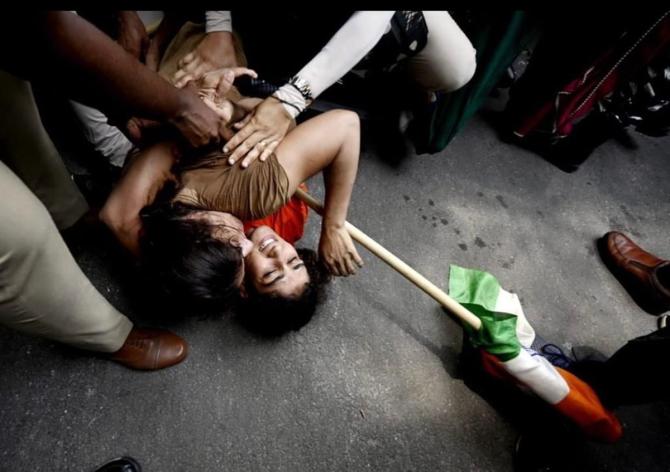 The incident unfolded when prominent wrestlers such as Vinesh Phogat, Sakshi Malik, and Bajrang Punia were detained for violating law and order after breaching the security cordon. Their intent was to march towards the new Parliament building for a planned women's 'Mahapanchayat.'
The protest site at Jantar Mantar descended into chaos as wrestlers and police officers found themselves in tense confrontations. The situation escalated when Vinesh Phogat, her cousin sister Sangeeta Phogat, and Sakshi Malik attempted to breach the barricades.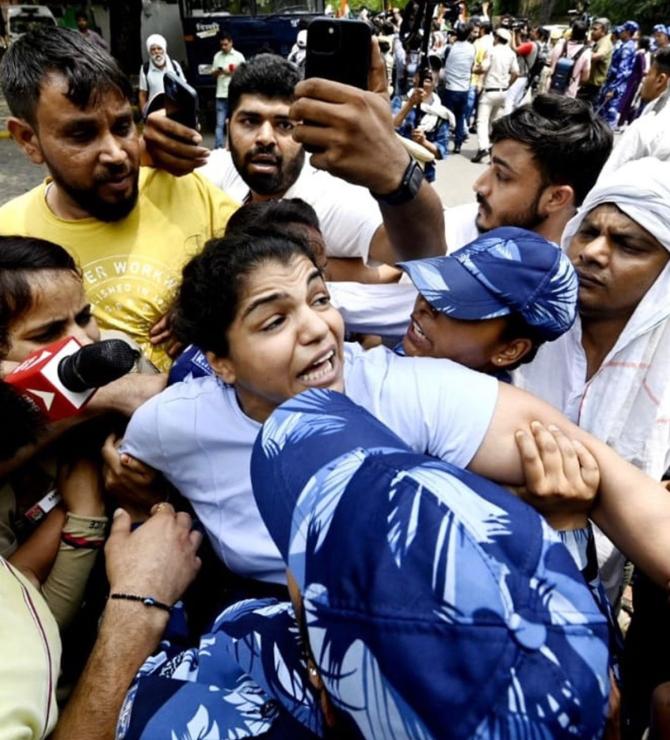 Shoving and pushing ensued between the wrestlers and the police officers.
During the commotion, Vinesh resisted her detention vehemently, while Sangeeta clung to her cousin sister, lying on the road, prolonging the dramatic struggle.
Amidst the scuffle, the police officials forcibly dragged and lifted the wrestlers into buses, along with numerous other participants and supporters. The wrestlers were then transported to undisclosed locations, intensifying concerns about their well-being and safety.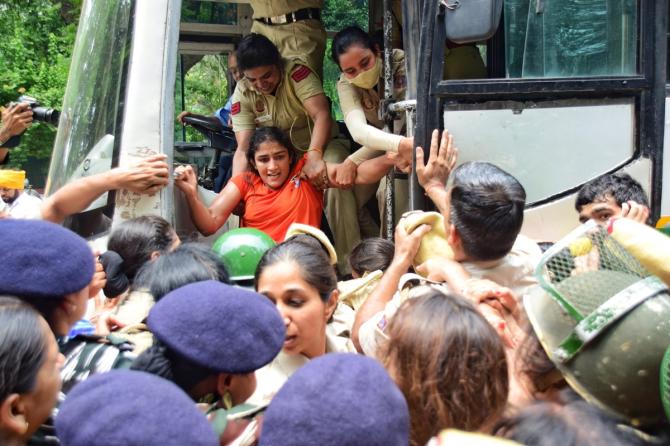 These champion wrestlers had initially launched their protest against the former chief of the Wrestling Federation of India (WFI), Brij Bhushan Sharan Singh, on April 23. Their primary demand was his arrest for alleged sexual harassment of several women grapplers, including a minor.
Despite warnings from the police to refrain from moving towards Parliament, the wrestlers proceeded, leading to the unfortunate altercation.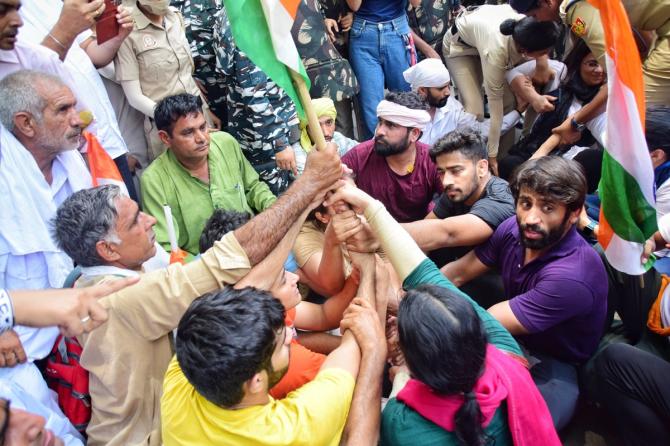 The incident has ignited a wave of criticism towards the government, with many expressing outrage over the treatment of the protesters.
The dramatic scenes witnessed at Jantar Mantar serve as a stark reminder of the ongoing struggle faced by athletes who are fighting for justice and accountability within the sporting community.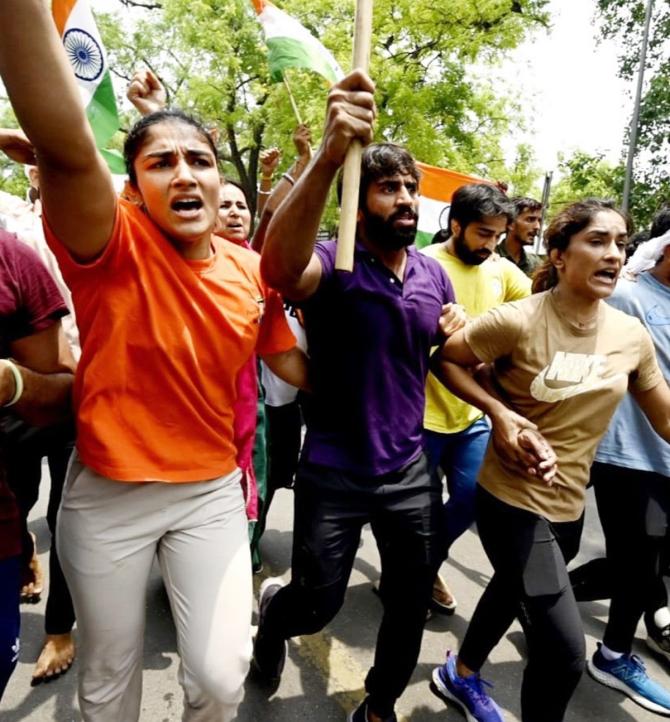 The detained wrestlers, who have been at the forefront of this battle, continue to highlight the urgent need for action and reform to ensure the safety and well-being of all athletes.