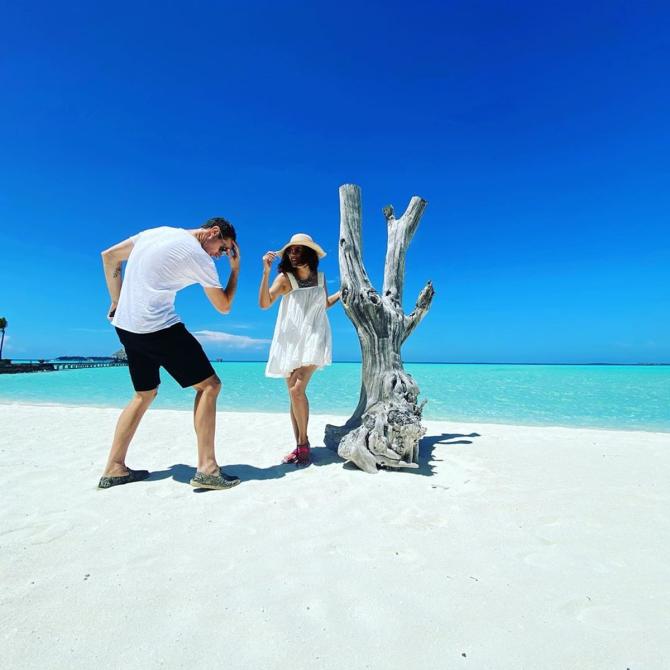 Taapsee Pannu has been been making a splash with her Maldives vacation pictures.
A picture of the actor and her badminton ace boyfriend Mathias Boe has gone viral.
Mathias accompanied Taapsee, her sister Shagun and their cousin Evania Pannu on their week-long vacation.
'Holiday got me like' is the caption for Taapsee and Mathias's pic together.
Taapsee and Mathias have been dating for over two years now, but barring occasional mushy posts on their social media accounts, have steered their romance away from the public glare.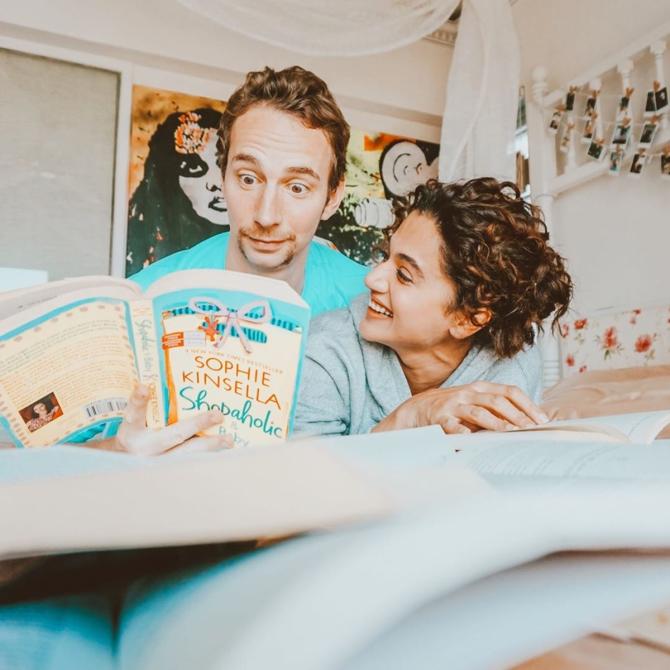 On Taapsee's 33rd birthday this year, Mathias shared a happy picture with his girl, noting: 'Happy birthday you crazy little creature, we are getting old fast, especially you. Can't believe how lucky I'm that I found someone who don't find me too annoying and (sometimes) laugh at my lame jokes. I will try my hardest to keep you smiling.'
Is a walk down the aisle coming up soon, Taps?