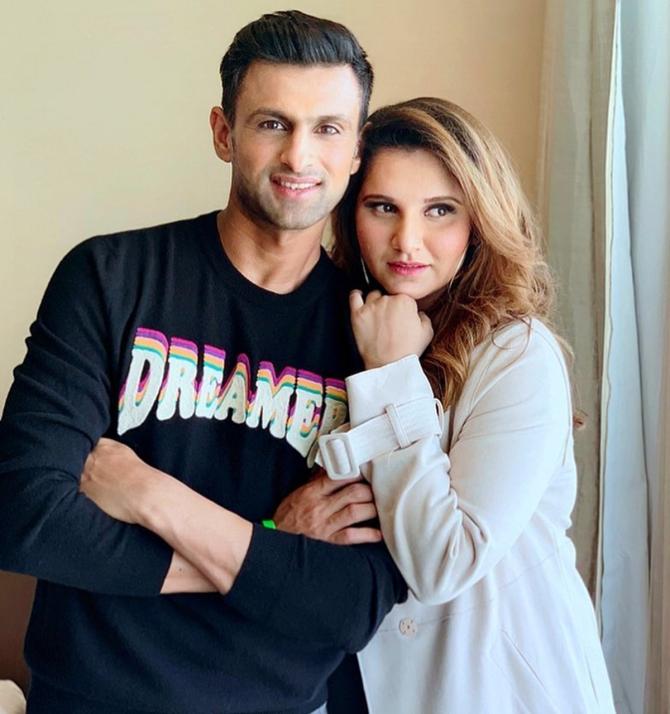 Pakistan cricketer Shoaib Malik joined his wife, Indian tennis star Sania Mirza, and their one-year-old son Izhaan in Dubai.
The all-rounder is spending time with his wife and son whom he has not met for seven months due to the COVID-19 crisis.
Sania and Ishaan have been in Hyderabad due to the ban on international travel because of the pandemic.
Malik thanked Izhaan for bestowing him with the title of baba and wrote, 'Of all the titles, I've been blessed with over the years, 'Baba' has always been my favorite and it's all thanks to this little guy! Love you, Izhaan!'