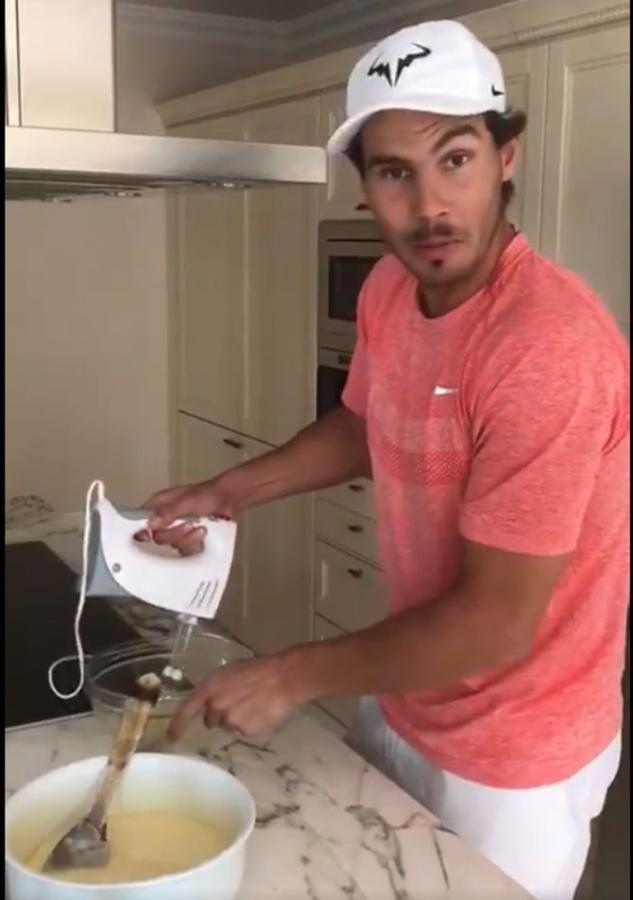 Spain's Rafael Nadal has been winning the internet with his skills in the kitchen during the lockdown in Spain.
It was no different on Monday when Nadal took to baking a cake.
And he complained about how difficult baking a cake is to playing tennis.
"I am overwhelmed with work at home. It would be easier to be in the Monte Carlo tournament (which played this week) training 3 hours of tennis. But for now, it is what he plays and with a good face! Then I put a photo of the result … And what was said, to cheer up !!" Nadal posted on social media in Spanish.
Baking is clearly not his forte as the tennis great was seen beating the eggs with the beater held the wrong way.
Former World No 1, Dane Caroline Wozniacki was quick to point out the mistake to the 19-time Grand Slam champion.
"Maybe try and turn around the mixer?" she replied on Instagram.
Now that Wozniacki is retired, we'd like to see them in a bake-off once the world has overpowered the deadly Coronavirus pandemic.