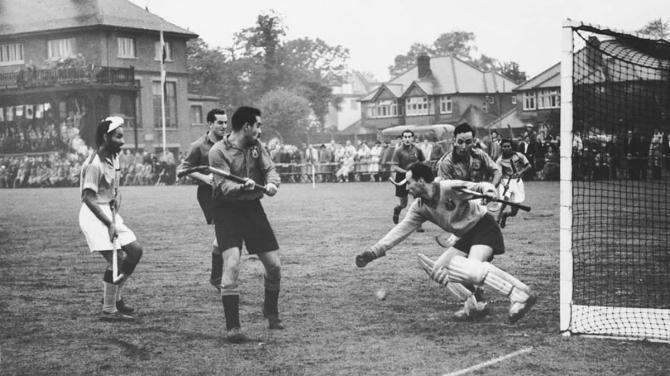 On this day 72 years ago, the Indian hockey team gave the country its first major sporting triumph as an independent nation when they clinched the gold medal at the 1948 London Olympic Games.
India outclassed hosts Britain 4-0 in the final at the Wembley Grounds to claim its fourth consecutive gold medal in hockey -- and its first after India achieved freedom in August 1947.
It was the first time that the Tricolour was unfurled at an Olympic Games as opposed to the Union flag at previous Games.
'From the opening whistle of the Hockey finals against Great Britain at London 1948, TeamIndia gave a houseful Wembley Stadium, 70-minute exhibition of inventive midfield play and high-tempo wing play, to win India its first major sporting triumph as an independent nation!', the Indian Olympic Association posted on Instagram on Wednesday.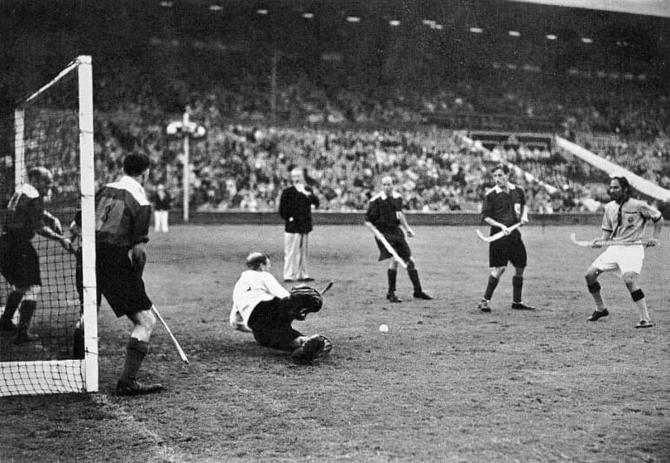 The Olympics was held a year after Partition, which saw many players move to Pakistan. India fielded an inexperienced team at the 1948 Games without a single player with the experience of playing in the event.
The captain of the Pakistan hockey team at the 1948 Olympics was Ali Shah Dara who was part of the gold-medal winning Indian team at the 1936 Berlin Olympic Games.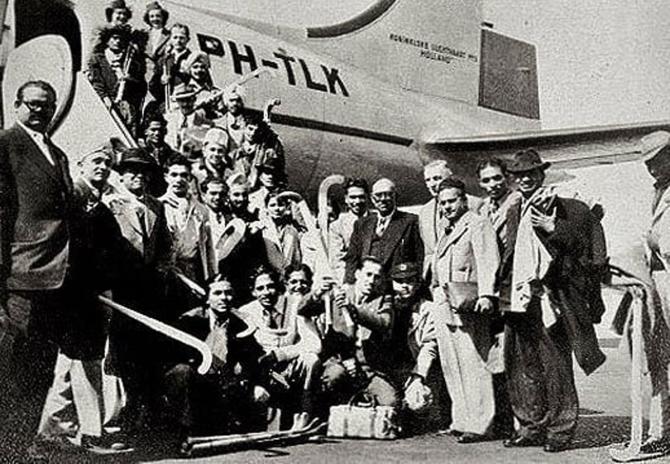 But India's young team showed they would not be denied their due.
The 15-member team had as many as eight players from Bombay including skipper Kishan Lal. There were also wizards with a hockey stick like Leslie Claudius, K D Singh 'Babu', Keshav Dutt, Ranganathan Francis and Randhir Singh Gentle.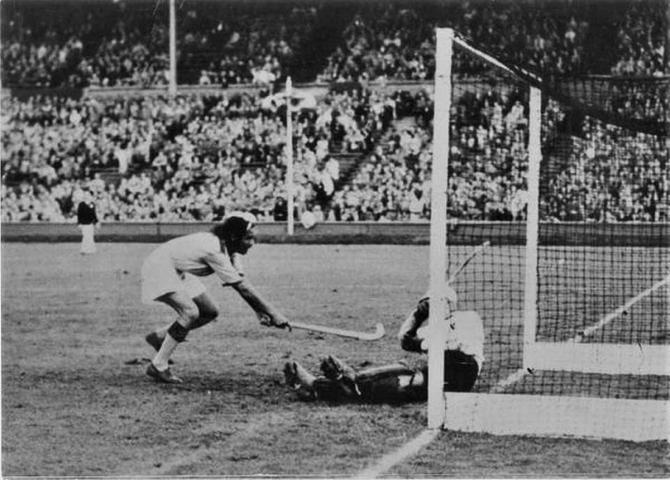 It was the young Balbir Singh Sr who stole the show. He scored six goals to help India thrash Argentina 9-1 and then scored two goals in the final against Britain.
The hockey icon, who was also part of the gold-medal winning Indian team at the next two Olympics in 1952 (Helsinki) and 1956 (Melbourne), passed away in May.
The Indian hockey team at the 1948 Olympic Games: Kishan Lal (captain), Ranganathan Francis, Leo Pinto, Walter D'souza, Tarlochan Singh Bawa, Akhtar Hussain, Randhir Singh Gentle, Kunwar Digvijay Singh, Keshav Dutt, Amir Kumar, Maxie Vaz, Leslie Claudius, Balbir Singh, Patrick Jansen, Latifur Rehman, Lawrie Fernandes, Gerald Glacken, Reginald Rodrigues, Grahanandan Singh, Jaswant Singh Rajput.