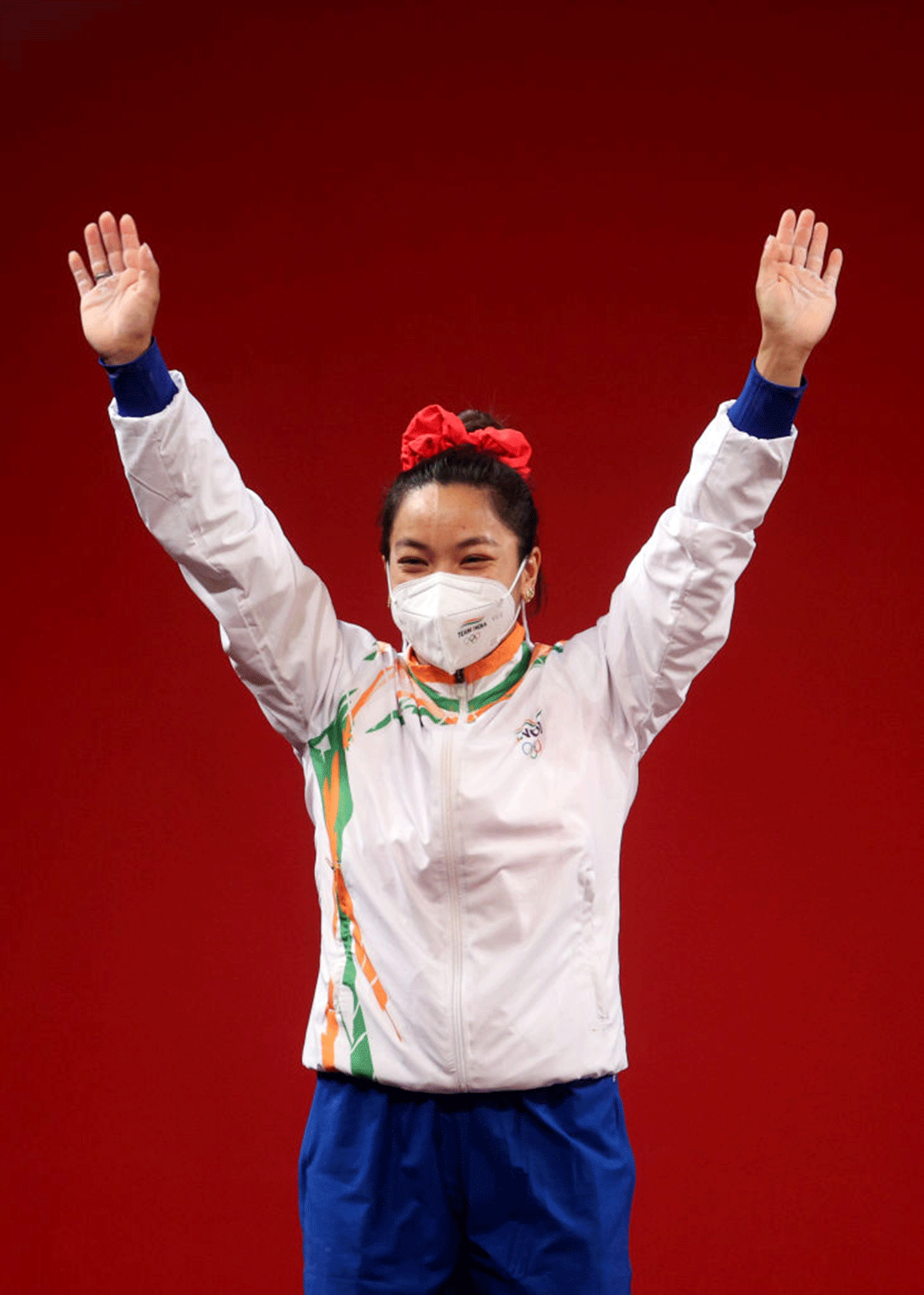 Lifter Mirabai Chanu Saikhom ended India's 21-year wait for a weightlifting medal at the Olympics, winning a silver medal in the 49kg category to open India's account on Saturday.
The 26-year-old lifted a total of 202kg (87kg+115kg) to better Karnam Malleswari's bronze in the 2000 Sydney Olympics.
Friends and family were joyous after Mirabai's medal-winning lift on Saturday.
The Chanu household at Nongpok Kakching village, around 25km from Manipur capital Imphal, had visitors since Friday despite the curfew caused in part by the COVID-19 pandemic.
This will certainly be a day etched in their memories for years to come.