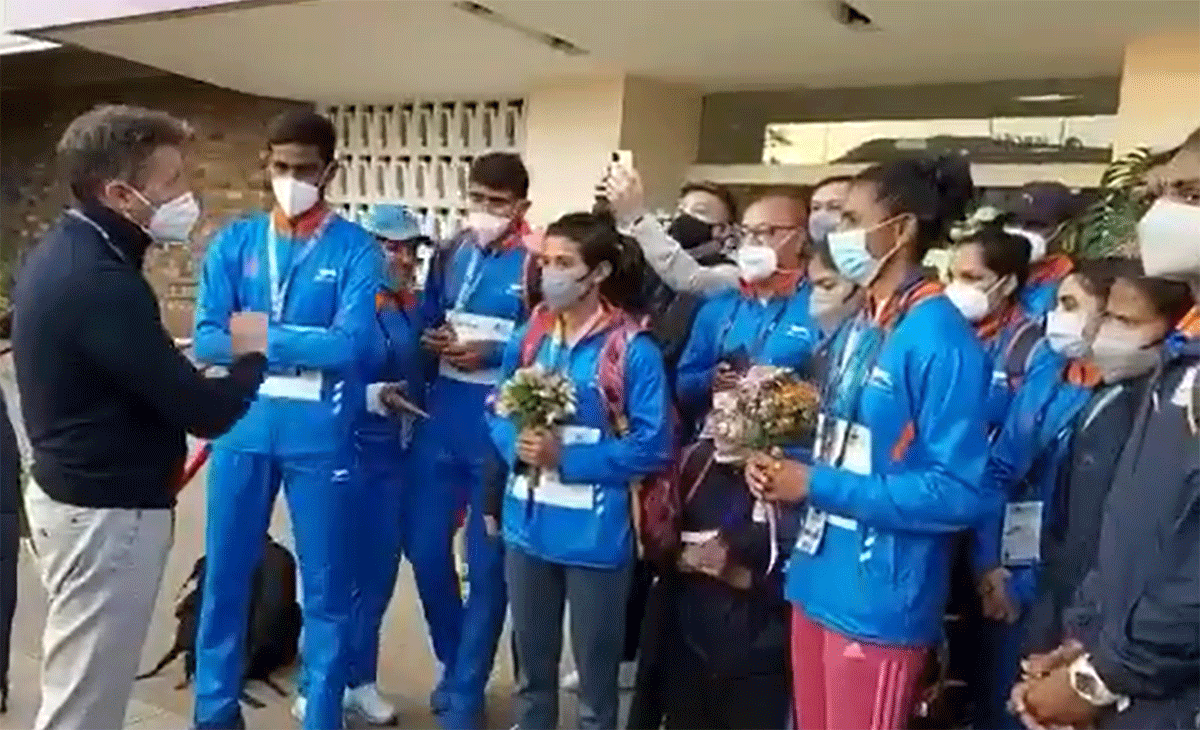 World Athletics President Sebastian Coe congratulated the Indian mixed 4x400m relay team for winning the bronze medal at the U-20 World Athletics Championships on Wednesday.
Coe tweeted a video where he was seen interacting with the Indian athletes in Nairobi after their feat.
'Such a pleasure to meet, discuss athletics and congratulate the talented athletes from around the world @WAU20Nairobi21. Our sport is in good hands with these promising and passionate next generation athletes #WorldAthleticsU20 #homeofheroes #nairobi #india,' the 64-year-old tweeted along with the video.
The Indian quartet of Bharath S, Priya Mohan, Summy and Kapil clocked 3:20.60 seconds to finish third in the final of the 4x400m relay team event.
SEE: World Athletics President Seb Coe interacts with Indian athletes at World Athletics Jr Championships. Video: Seb Coe/Twitter