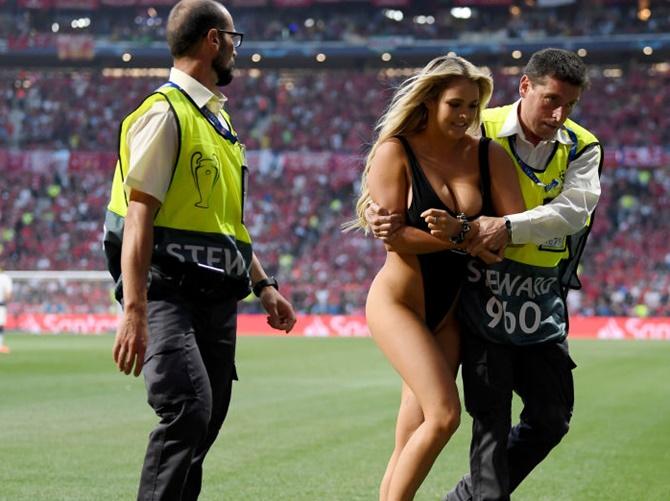 The Champions League final between Liverpool and Tottenham was briefly halted by a pitch invader in the first half on Saturday night.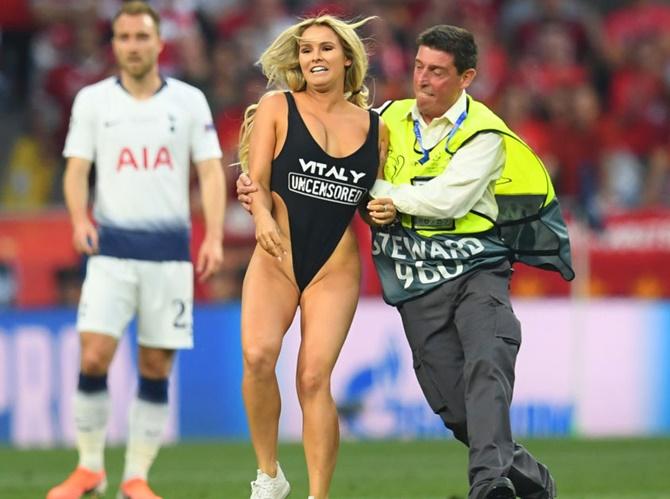 The model was wearing a skimpy swimsuit advertising a porn website. She had to be escorted off the pitch by the security.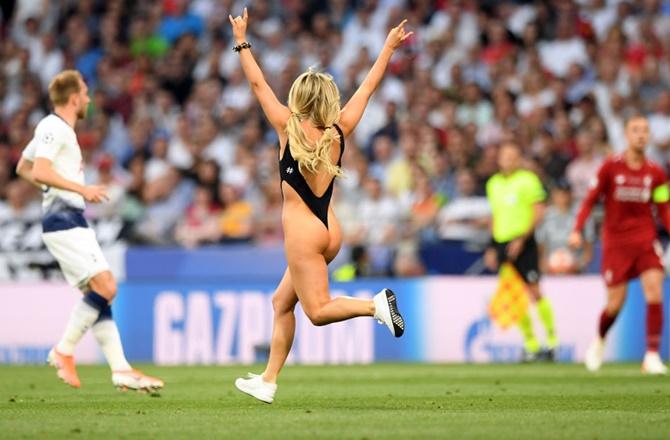 The woman, wearing a black outfit which read 'Vitaly Uncensored' stormed the pitch.
She ran on to the pitch with the score at 1-0 to Liverpool after an early penalty was converted by Mohamed Salah.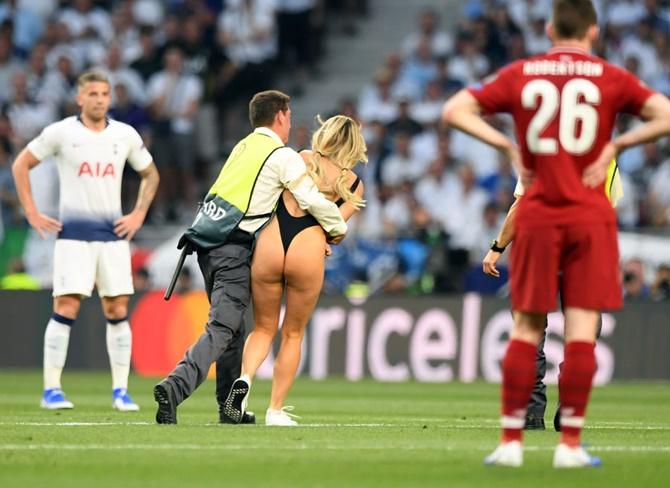 Players looked bemused and play was temporarily stopped by the referee while security took her from the pitch.