An Indian-origin England Under-19 women's hockey player, who had lodged a complaint against Indian captain Sardar Singh of sexual harassment, appeared before the special investigating team set up by the Ludhiana Police Commissioner Parmraj Singh on Wednesday.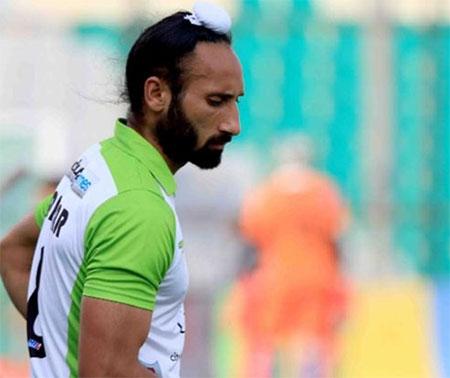 ADCP Satbir Singh Atwal, who is heading the three-member committee, said that she appeared before the SIT and endorsed all allegations which she had written to SHO at Koomkalan police station on February 1.
She repeated that she was engaged to Sardar, who raped her and forced her to abort their child. Later, he refused to marry her.
After their engagement, the duo also visited the Gurudwara Bhaini Sahib in Ludhiana.
Last week Sardar also appeared before the SIT and refuted all allegations made against him.
He said that he only shared a friendship with the UK woman hockey player and did not involve in sexual relations.
He also said that he had never made any promise to marry her.
ADCP Satbir Singh Atwal said that the SIT would enquire further and may summon the duo again.
Image: Sardar Singh
Photograph: HIL