Frenchman Fabrice Santoro will feature in the Roger Federer-led Indian Aces in a dual role of player-cum-coach in the upcoming International Premier Tennis League (IPTL).

Apart from Federer, former Serbian world number one Ana Ivanovic, legendary Pete Sampras, Gael Monfils and India's Sania Mirza and Rohan Bopanna form the Indian team.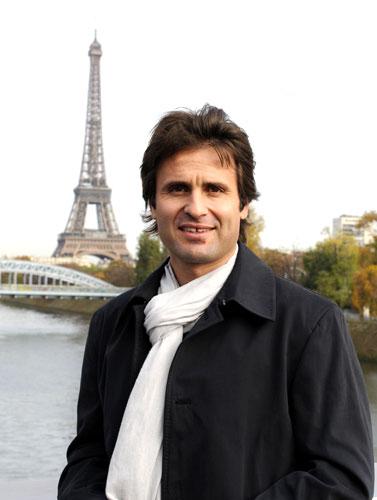 Australian Davis Cup coach Joshua Eagle and South Africa's non-playing Davis Cup captain John-Laffnie de Jager, were revealed as coaches of the Singapore Slammers and the UAE Royals respectively.

Philippines' number one player Treat Huey will be part of the Manila Mavericks as player-cum-coach.

"Together, all four coaches will help their respective teams formulate a winning strategy as they compete across five single-set matches involving men's singles, women's singles, men's doubles, mixed doubles and past champion singles to determine a winner," an IPTL release said.

Each game won will count as one point for the team points total. The team that wins the most games overall across the five sets wins the match.
The inaugural edition will be held in the cities of Manila, Singapore, New Delhi and Dubai from November 28 to December 13.