Eid-ul-Fitr was celebrated in some parts of the country on Thursday. While the calendar marked May 13 as Eid, the moon was sighted only on the 13th evening, marking the advent of Eid-ul-Fitr.
Here's how some of your favourite and popular sportspersons wished their fans and followers on the auspicious occasion: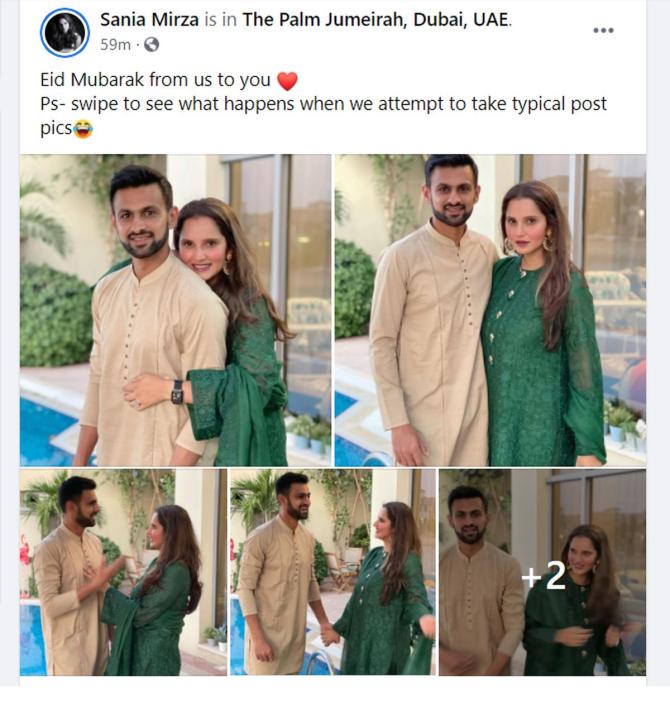 'Eid Mubarak everyone, let's spare a thought for the ppl suffering, the less fortunate in our prayers today...May Allah ease their pain and heal the world,' Sania tweeted.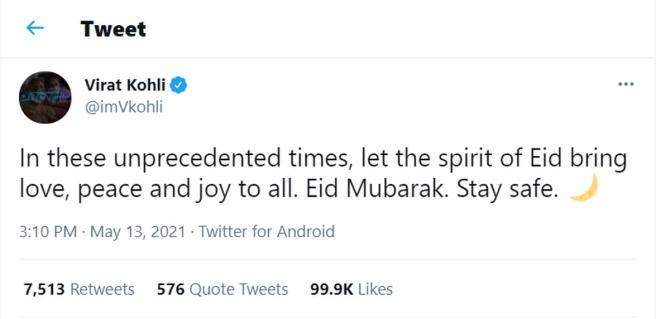 India captain Virat Kohli wrote on Twitter: 'In these unprecedented times, let the spirit of Eid bring love, peace and joy to all. Eid Mubarak. Stay safe.'
'#EidMubarak to all those who are celebrating. Love, light and happiness to you. Please stay safe everyone,' India's opening batsman Shikhar Dhawan tweeted.
India's opening batsman Shubman Gill also tweeted his wishes to his followers.
'Wishing everyone celebrating #EidMubarak. May the almighty bless us with peace and happiness.'
Rajasthan Royals' Rahul Tripathi took to Facebook to wish his fans and followers: 'May this Eid bring joy and love to your heart Keep everyone safe and healthy and create all the opportunities of success for everyone! #EidMubarak.'