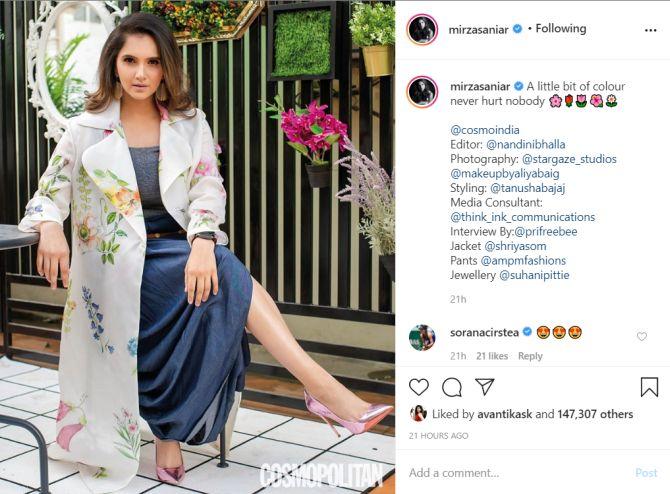 Motherhood has only made Sania Mirza more gorgeous!
The proud owner of 6 Grand Slam titles looks divine in a photoshoot for Cosmopolitan magazine.
With a colourful, floral, overcoat worn to compliment a grey top and a pair of blue dhoti pants, Sania rocks the look with just the right amount of make-up and a pair of chunky earrings.
'A little bit of colour never hurt nobody', Sania captions the Instapic.
The classy look, created for Cosmo's 'self-love' issue, garnered the tennis ace compliments aplenty with nearly 1480,00 likes.
Sania revealed that self-love to her means 'to have gratitude for the littlest things, like having a cup of tea by myself'.
Sania is a style icon, no question about it. The lady -- who turns 34 exactly four months from today, November 15 -- has taken our collective breaths away before, hasn't she?