India national team and Bengaluru FC footballer, CK Vineeth was given the pink slip by Kerala Accountant General for lack of attendance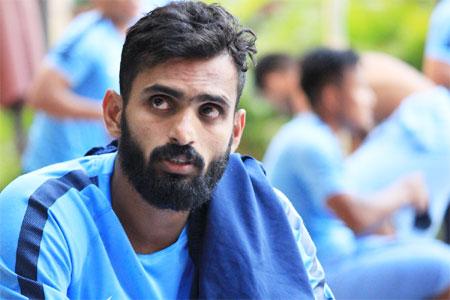 Kerala will request the central government to take back sacked Indian footballer C K Vineeth, whose service was terminated by Kerala Accountant General's office in Thiruvananthapuram due to lack of attendance.
If the centre is reluctant, then the state government would offer him a job, Sports and Industries Minister A C Moideen told reporters.
Moideen and opposition leader in the state assembly Ramesh Chennithala had earlier written to the Comptroller and Auditor General of India to reconsider the decision to terminate his service.
Kerala government would once again write to the centre in this regard, he said.
Sports Minister Vijay Goel has also come out in support of Vineeth.
"A player has to play continuously and hence is unable to meet the mandatory guideline. I will speak to Kerala Chief Minister and Comptroller and Auditor General (CAG) office in New Delhi to seek their intervention to accommodate this player and change the rules", the minister had said in Delhi on Saturday.
Bengaluru FC and Kerala Blasters' striker, Vineeth joined the Accountant General's office in 2012 through sports quota. His service was terminated for lack of adequate attendance.
The footballer has played both in the I-League and Indian Super League.
Image: India and Bengaluru FC footballer CK Vineeth
Photograph: AIFF/Twitter