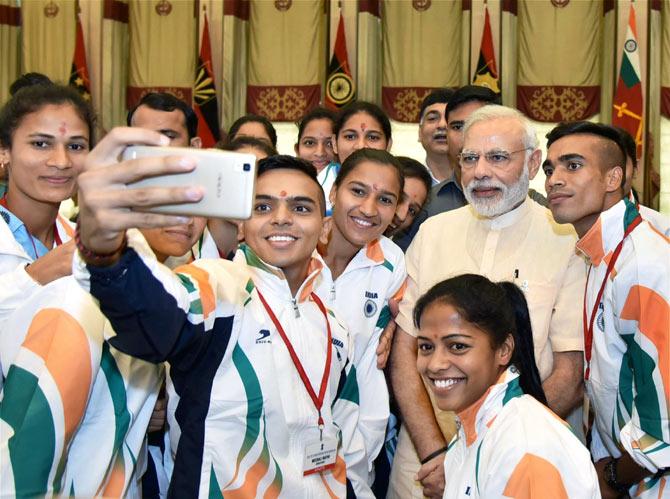 The Indian Olympic Association, on Friday, announced a Rs 50 lac cash award for the gold medal winning athlete in the Rio Olympics.
At a meeting with the managers and coaches of the teams, the IOA top brass comprising president N Ramachandran and secretary general Rajeev Mehta, it was announced that the national Olympic body for the first time would award Rs 50 lakh for a gold medal, Rs 30 lakh for silver and Rs 20 lakh for bronze.
In addition, the coaches will be awarded an equivalent of 50 per cent of the amount that the athletes receive. So, a gold-winning athlete would receive Rs. 50 lakh, while his or her coach would receive Rs. 25 lakh and so on.
Ramachandran said, "This is the first time we are doing it and we hope that this will form an additional incentive for the athletes and we are looking at a higher than ever medal haul".
Chef de Mission Rakesh Gupta added, "The athletes must keep in mind that they are ambassadors of the country and all eyes will be on them. We want the very best from them and no effort has been spared in helping them".
Around 70 athletes and 24 officials are expected to attend the opening ceremony.
Image: The Indian athletes click a selfie with Prime Minister Narendra Modi during the send-off ceremony organised for the Indian contingent for Rio Olympics 2016, in New Delhi, on June 4 (Image used for representational purposes).
Photograph: PTI