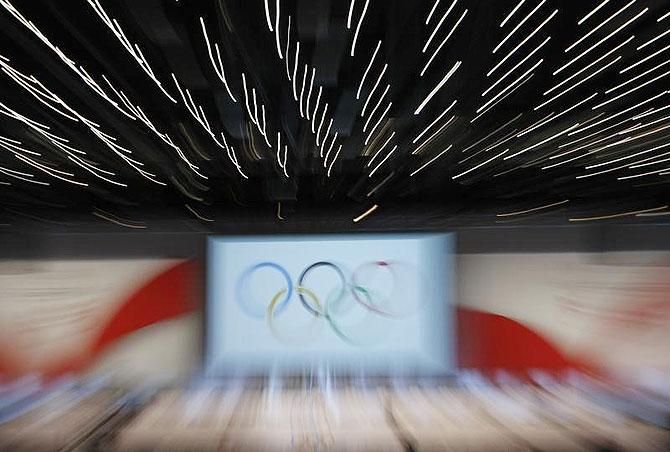 Brazilian police said on Monday they had detained a director of international sports hospitality company THG Sports and a woman working as an interpreter at the Rio Olympics on charges of fraudulent marketing of tickets for the Games.
Police said they seized more than 1,000 tickets that were being marketed at very high prices for the first Games to be held in South America, which opened on Friday.
Police identified the THG director as Kevin James Mallon and the translator, who they said was also an employee of the company, as Barbara Carnieri.
THG did not immediately reply to a request for comment.
Mallon was detained in possession of false tickets and faces charges of false marketing, associating with criminals, and touting. Carnieri was detained on suspicion of false marketing.
A spokesman for the organizers of the Games said Brazil had learnt from the experience of hosting the World Cup in 2014.
"We created a group with the police around two years ago exactly to fight against this kind of sale," said Donovan Ferreti, who is charge of ticketing for Rio 2016.
"And because of that we had this great action today."
In their statement, the police noted that in 2014 the chief executive of THG, James Sinton, was detained in Rio de Janeiro, accused of forming part of a "ticketing mafia" for the World Cup in 2014.
THG Group is owned by Marcus Evans Group, which also controls English soccer club IpswichTown.
In 2010, the Olympic council of Ireland appointed THG as its official ticketing agent for the 2012 London Olympics and the 2014 Winter Games in Sochi.
Ferreti said that some 40 ticket touts were also arrested on the streets outside the Olympic Park in recent days by local police, thanks in part to cooperation from spectators and fans attending the Games.
Image: used for representational purposes
Photograph: Denis Balibouse/Reuters