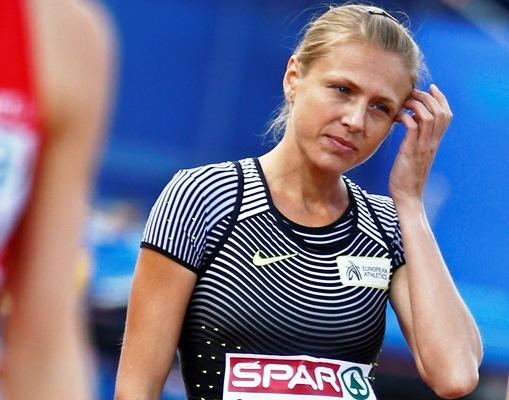 IMAGE: Yulia Stepanova of Russia. Photograph: Michael Kooren/Reuters.
The Russian runner who helped expose a system of state-backed doping in her country says she fears for her life and has been forced to move after hackers tried to find her location.
The World Anti-Doping Agency (WADA) said on Saturday Yulia Stepanova's online doping management account had been illegally accessed. The doping scandal she lifted the lid on has rocked sport and cost over 100 Russians their place at the Rio Games.
Stepanova has been in hiding in the United States with her husband Vitaly, a former Russian anti-doping official, after giving evidence that the Russian government for years facilitated widespread cheating across nearly all Olympic sports.
Speaking to journalists on a video conference call just days before the 800 metres final in Rio, which she has been barred from running in following the suspension of Russian track-and-field from international competition, Stepanova said she had moved her family to another location after the hack.
"The only reason somebody would hack an ADAMS account is to find out your exact location," she said. "We decided it was safer to relocate.
"If something happens to us then you should know that it is not an accident."
All athletes have to enter their details into WADA's Anti-Doping Administration and Management System (ADAMS) and register a time and location each day where they can be reached by doping testers for an out-of-competition test.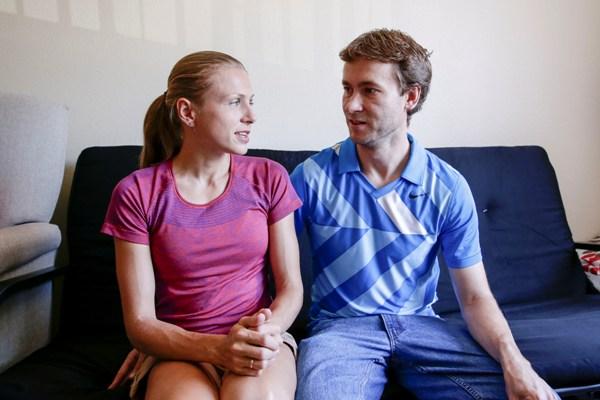 IMAGE: Russian couple Yuliya and Vitaly Stepanovs pose for a picture before an interview with Reuters at an undisclosed location in July, 2016. Photograph: Isaiah J. Downing/Reuters.
Stepanova and her husband have repeatedly raised concerns about their safety in light of the doping scandal they helped ignite and criticised the International Olympic Committee for not doing more to support whistleblowers.
Vitaly Stepanov said he did not know who had hacked his wife's account but said the couple were being watched by Russian authorities.
After she initially fled Russia for Germany, Russian sports officials said they did not know about any threats against Stepanova or her husband that could have compelled them to seek refuge abroad.
Stepanova said attending the Games - she and her husband declined an invitation from Olympic bosses to visit as spectators - would have left her particularly vulnerable.
General worries about safety and violent crime have cast a pall over the Rio Olympics. Most recently, U.S. gold medallist swimmer Ryan Lochte was robbed at gunpoint by men posing as police officers.
"Watching the Olympic Games and reading the news about what is happening there, on some level I'm glad that I didn't go," she said. "If someone wanted to hurt us, it would be very easy to do it there."