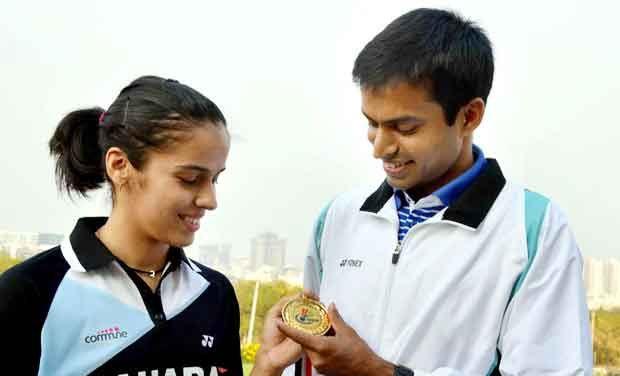 Saina Nehwal with former coach Pullela Gopichand. Photograph: PTI
While badminton ace Saina Nehwal basks in glory after regaining her No 1 ranking on Thursday, there was one question on people's minds. Did she receive a congratulatory message from her former coach Pullela Gopichand?
Talking to PTI, the Hyderabadi also revealed why she parted ways with the former All England champion and threw light on the Padma controversy.
Nehwal, who regained the number one spot in international rankings, said it was a big achievement for her and when asked whether her former coach P Gopichand called her after becoming world number one, Saina said: "Whenever we go to the tournament, we speak there. Otherwise there is not so much of conversation as we do not have that much of time. We work on our training," she said.
"Being my coach for so many years, he tells so many good things and wishes me best but sometimes when you go to a different place, differences do happen. It is not so easy to be the same coach and trainee. He is doing his things now and I am doing mine. Everything is going fine and that is important," she said.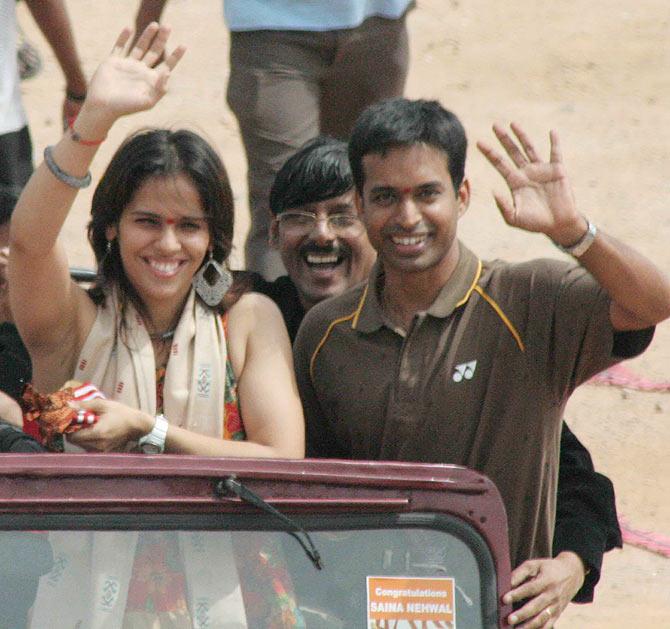 Saina Nehwal with former coach Pullela Gopichand. Photograph: Snapsindia
Asked what went wrong with Gopichand as her coach, Saina said their off-court planning was not fructifying on the court as she was losing to best players like China's Li Xuerui.
"I cannot exactly say what happened but the training which I got was not up to the mark. We discussed on my game but whatever we applied on the court did not work out for me. My game required something different, something else," she said.
"Not every coach can read the game properly. Sometimes, the coach may not know how to improve from one stage to another. Somehow I got stuck at one place, not improving from that zone," she added.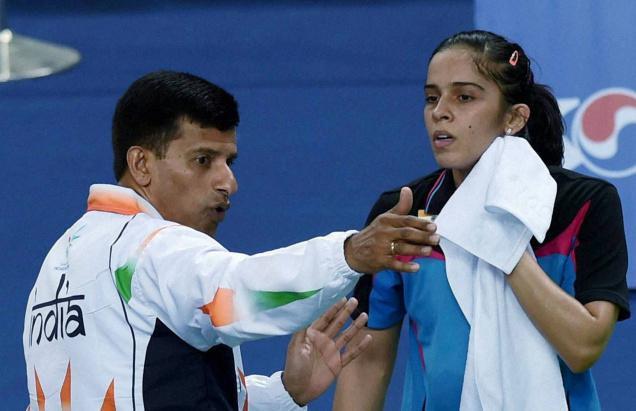 Saina Nehwal with coach Vimal Kumar. Photograph: PTI
Saina credited her latest achievements to her new Bengaluru-based coach Vimal Kumar.
"While working with Vimal sir, I came out with results. Otherwise I lost with very close margins to top players. This shows that improvement was happening, but I was still not confident that I will achieve world number one ranking. Vimal sir had belief in me and said if I keep on performing and winning, the ranking will take care of itself, and that was what happened," she said.
"Right now we are working on improving areas which I was weak at and I think, we are doing that very well and that's why the results are coming," she said.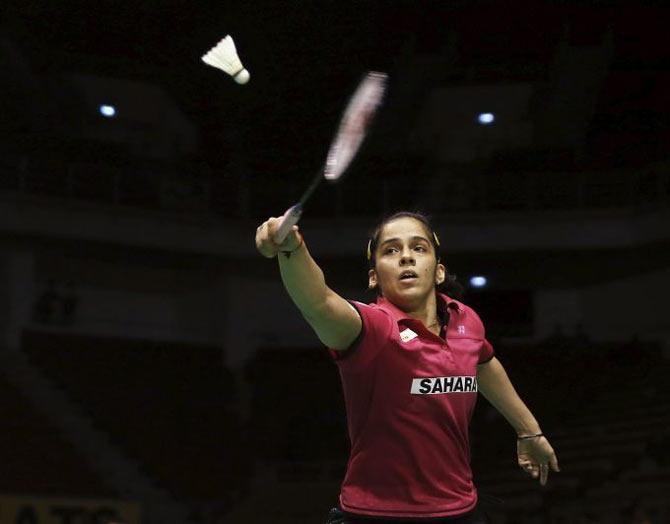 India's Saina Nehwal. Photograph: Olivia Harris/Reuters
Talking of other issues, Saina reflected on the controversy which erupted after she expressed her displeasure at being ignored for the Padma awards despite fulfilling the criteria. The Hyderabadi, however, asserted that she does not regret being vocal about the issue.
"No, no why should I (regret)? It is okay. I felt at that time that there is something wrong happening, so I spoke about it. Why should I repent it?" she said.
Asked will she be vocal again for Padma award next year, Saina said she would leave it to the government to decide.
"Sometimes sportspersons speak emotionally. Next time I will leave it to them to decide. It's done one time, it's done, it's finished. You don't need to speak about it 100 times. Nevertheless, the government supports sportspersons a lot. That's past now. I want to focus on future," she said.