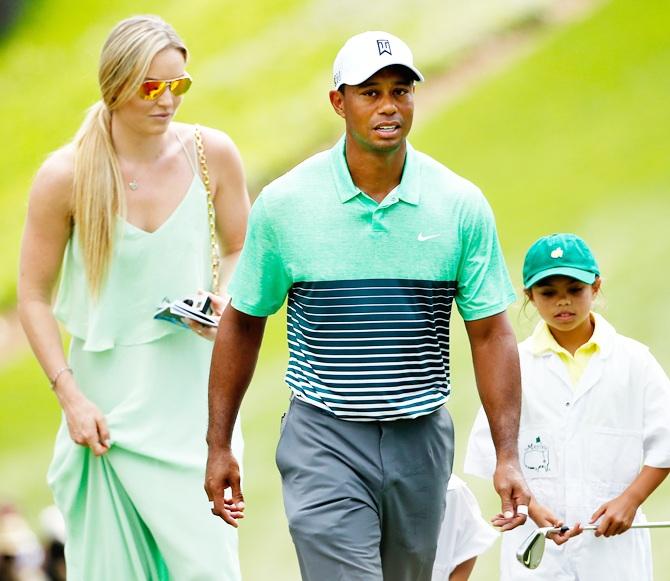 Tiger Woods with Lindsey Vonn and his daughter, Sam. Photograph: Ezra Shaw/Getty Images
Tiger Woods and Olympic skier Lindsey Vonn called it quits after the golf legend was said to be unfaithful to her, new reports claimed.
Golfer Woods and girlfriend Vonn announce split
The 39-year-old golfer and champion skier ended their three-year relationship earlier this month saying the decision was mutual, blaming their busy schedules as the cause.
However, a close source told a UK publication that it was because Woods "had a relapse in the sex department", a one night stand with an unnamed woman after being eliminated from the Farmer's Insurance Classic in San Diego in February.
The source said Vonn found out about it, and it was just like when he kept cheating on his ex-wife, Elin Nordegren, with whom he had two kids, during their five-year marriage.
However, the insider added that it wasn't something special, as he was just finding some relief as an unmarried man, and when he realized he had been seen with the woman he decided to come clean with the 30-year-old skier.
Woods really wanted Lindsey to be the one, but since he has an addiction he blew it again, the source said.